I have a love/hate relationship with goals – especially goals for the new year. (otherwise known as New Year's Resolutions? Yeah…those things.)
I love making them and thinking about what I could accomplish in the new year.
I hate hate hate it when I come to the end of the year and see goals I miserably failed to accomplish.
Talk about discouraging.
But, there is this nice little quote that goes like this: "If you aim at nothing, you will hit it every time." (Zig Ziglar)
One thing I use to bring energy and focus in my life is to make goals for myself.
Measurable, attainable (but not easily attainable – there's a fine balance), and profitable goals.
One of my goals for 2011 is to read 1 book per month. I started to make a list of which books I want to read this year. Some of these I don't even own yet. (yikes!) But I'm hoping to earn some giftcards to amazon through swagbucks so that I'll be able to purchase them BEFORE I have to start reading them. 😉
I am thinking about posting a summary of each book after I read it. I'm not sure if I will, though, because I'm not an "official book reviewer." Sometimes my attention span is about as long as -. Yes, as long as that small line back there. So, sometimes I read a book, space out for a while, and don't remember a thing I've read from the past 2 pages. WIth that disclaimer, I'm sure you are all dying for me to write book revies, huh? 🙂
Here is the long-awaited book list of 2011: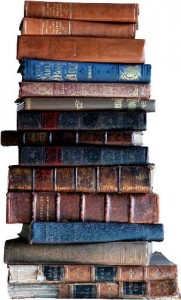 There's also another book my husband and I are reading together…If you want a good husband/wife book to read, contact me and I'll give you the book information.
The Bible – I'm following a "through-the-Bible-in-a-year" plan, so technically I won't be reading this in one month. But I'm still counting it. 🙂
I still need to come up with 2 more books. If you have any book suggestions, I would definitely LOVE to have them. I've heard some good things about The Hidden Art of Homemaking and Treasuring God in Our Traditions, so those are two options if I can't think of anything else to read. 😉
So, what about you? Do you make new year's resolutions?
Happy Weekend!!
~Christa 🙂