Just a quick little shout-out…
After my Necklace Onesie post on Monday, I got this picture in my inbox: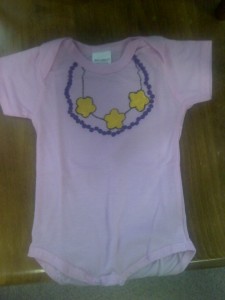 One reader, Casey, went right to work and made this onesie! So cute! Way to go, Casey!
If you ever find any inspiration from these posts, I would love to know!
~Christa 🙂