This post is part of a 31 Day Series during the month of October.

To make sure you don't miss a post, sign up to get email updates, posts via RSS, or connect on facebook!
Today is October 30. That means for the past 29 days, I've been writing about blessings. Specifically, blessings that come wrapped in a disguise. Things like clogged drains, policemen, sickness, salty cookies, and budgets.
Because of this series, I've been thinking a lot about blessings in disguise. You see, it's one thing to find blessings when the disguise is something like lost shoes and a dirty towel.
But how about when the disguise is something life changing? When it's something that takes you by surprise, breaks your heart, and leaves you with an uncertain future?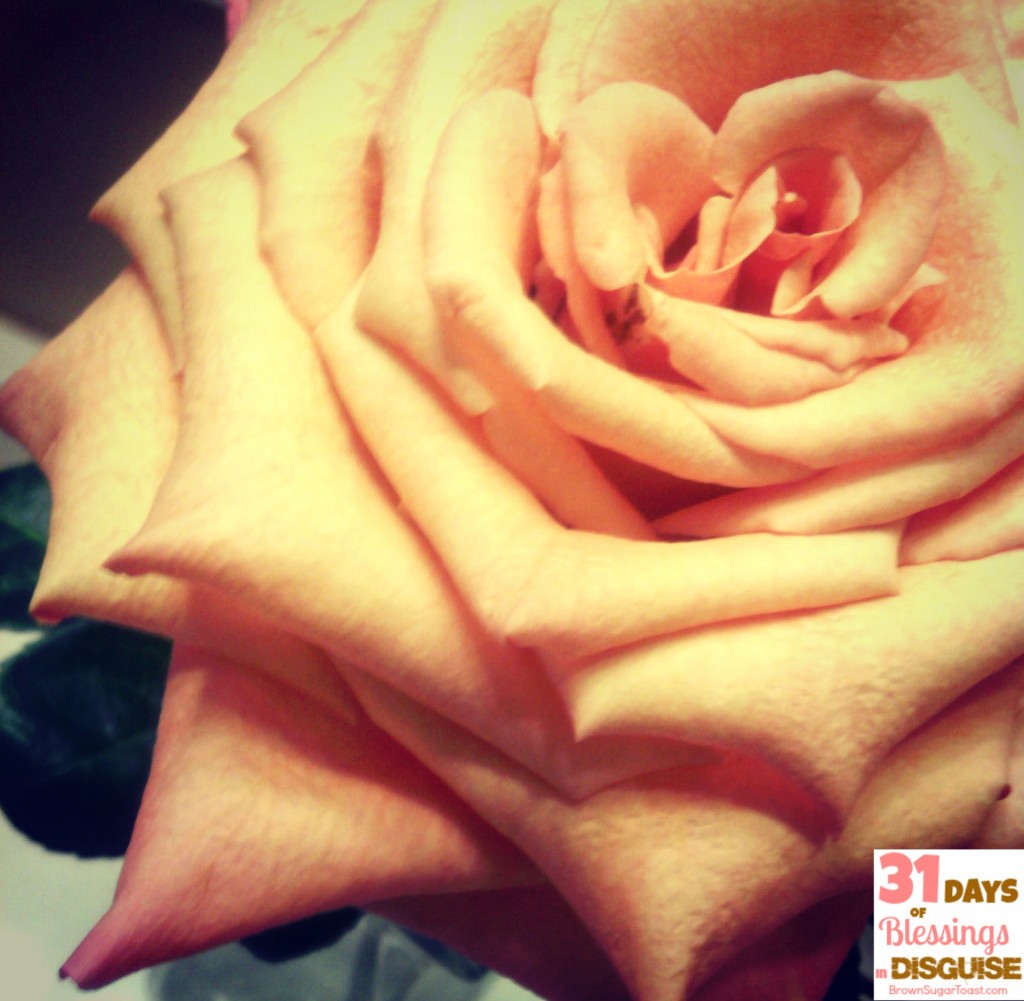 I've been burdened this week for a sweet couple who unexpectedly lost their 1 year old son due to an undiagnosed heart problem. My heart has been heavy and my prayers for them have been frequent. My son, Nate, is almost 12 months, so I guess the death of this little guy hits home. Makes me hold mine a little longer & squeeze hima bit tighter.
Are there blessings in a disguise like that? What do you do when you can't see them?
I don't have a prescribed blessing for every disguise. Life isn't like that. It's not as if you can clearly see a blessing surrounding every trial. Sometimes you may never know why certain things come into your life.
There is one thing that's for certain, though.
And God is able to make all grace abound to you,
so that having all sufficiency in all things at all times,
you may abound in every good work.
2 Corinthians 9:8
God's abounding grace is something you can count on. 
That doesn't mean it will be easy. But it does mean God will give you the grace to be joyful, peaceful, and thankful. Though sometimes it may seem impossible.
I know it because I've read God's promises, seen testimonies of my faith-filled friends, and experienced His grace during loss.
Do you believe in the power of God's grace?

Miss a day? Click here to read all 31 Blessings in Disguise!