So, last Monday, I showed you a few ways you could make your empty wall beautiful by following several courses of action. I promised I would share my big fat fail of an attempt with you and how I got to plan B.
It started out when I found a great online clearance for a large canvas wall art. I checked with my hubby, found an extra coupon code to decrease the price ;), and bought it. I was super excited for the package to arrive so I could see how the canvas art looked in our living/dining room.
I waited…
And waited…
And still the package was nowhere to be seen.
So I checked the confirmation email. And there was a big problem.
You see, they had shipped the package to my [supposedly] default shipping address. And the last time I ever ordered anything from this company, I had it shipped to Korea.
Fail.
After mentally calculating potential shipping costs, I quickly concluded that I would have to pay a MASSive amount of moolah for shipping…way more than what the canvas was worth.
So, back to the drawing board for me.  I really liked the idea of doing a wall of pictures because I could switch out the pics for new family ones  – I wouldn't be stuck with the same color scheme just because "I bought it and can't get rid of it yet."
The drawback: I would need to buy frames…lots of 'em.
I started pricing frames and found that the ones I was especially drawn to were black, matted (preferably double matted), and square. Read: expensive.
One day, I was browsing through Old Time Pottery's clearance section and I found these beauties: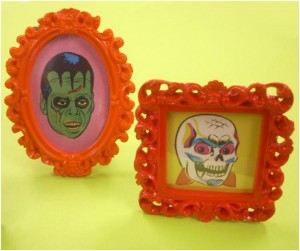 I KID!!!! Hehehehehe…I had to look a long time to find those. 😉
No, really, I found the frames below: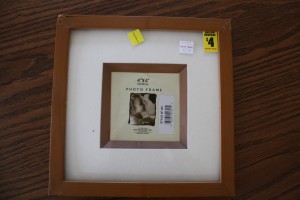 And they were 75% percent off, making them just 50 cents each.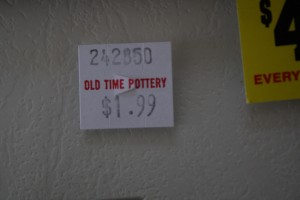 happy day! I bought a bunch of them plus a can of black spray paint from Lowe's…satin finish.
Took the frames apart…(see the mat? Those 2 pieces just popped apart really easily)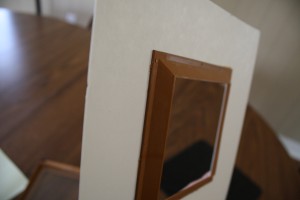 Lightly sanded them, then laid them on newspaper and gave them 1-2 coats of spray paint. I'm still new at this spray painting stuff, so that's why I had to do extra coats. It was more like touch-ups. By the way, I learned the hard way that I had to sand them. It hit me after I saw the paint running off the frames…yeah.
The backings needed some love…since I wanted them to hang flush against the wall, I popped the little "kickstands" out.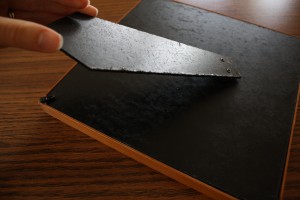 There were no wall brackets. Grr. I found a pretty good selection at Michael's, though, and, thanks to a 40% off coupon, they were in my possession.
Now, let me just tell you the way I did this the second time, rather than going through my every mistake. If you plan to hang MULTIPLE pictures in a symmetrical set-up, you MUST be precise. (unless you don't care if your pics are unevenly spaced.) Okay. That was your warning. Take it from Miss Did-it-the-wrong-way-had-to-rip-it-out-&-start-over. (poor kid…she was the last one to learn to spell her name in kindergarten)
Buy some strong glue. Here's what I bought from good ol' Michael's: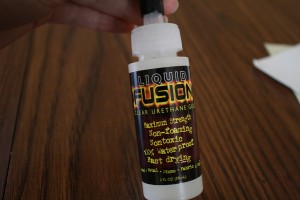 It was amazing. I highly recommend it!
Here is how I made the placement of my brackets exactly the same…
Remove the backs of your frames.
Place them exactly on top of each other (I only did about 5 at a time)
Take 1 bracket, place it near the top center, and mark the two holes using a pencil.
Drill 1 hole at each mark, making sure to keep frames directly on top of each other.
Glue brackets on top of drill marks. Let dry completely.
Insert pictures and hang!
(If you want detailed instructions on how to hang the pictures symmetrically, let me know…I could do it in a separate post. Or you could just google it and I'm sure you would find a better explanation than I could ever give you. Because, I really don't want to do another post on this topic.) 😉
Here is the final product: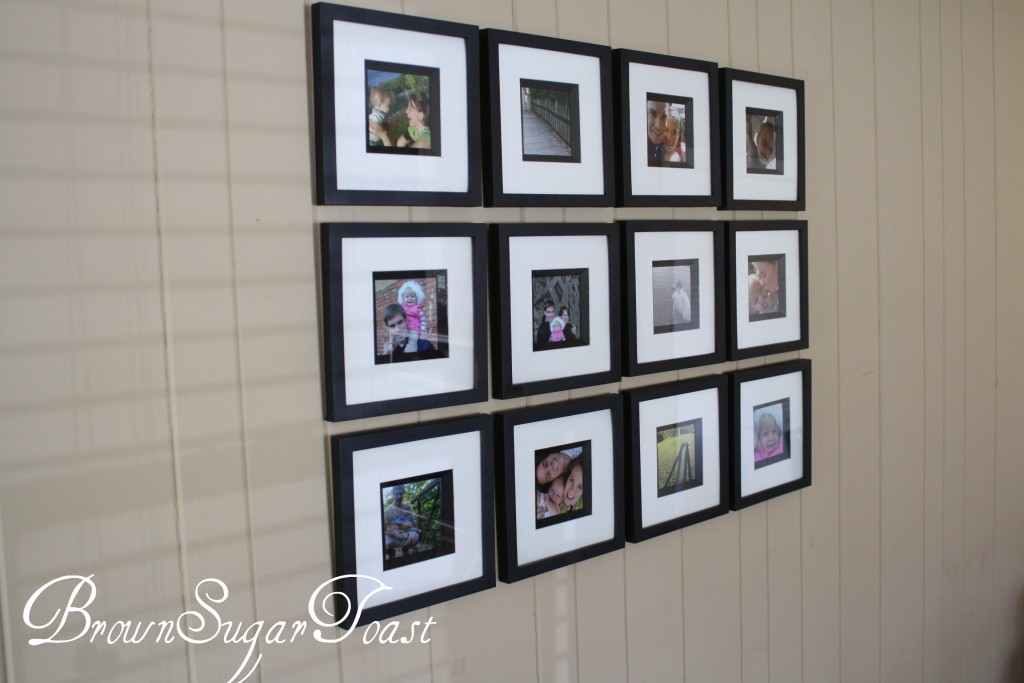 We love it! It makes our home so much more personal and family-ish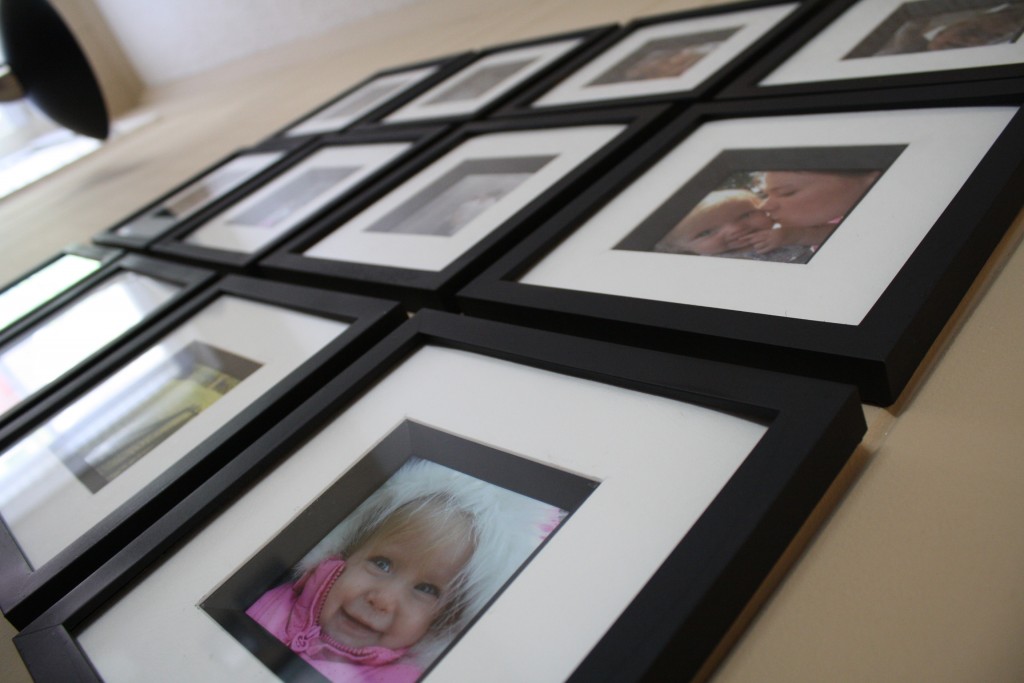 And there you have it, my friends.My wall is now clothed. 🙂
I'm linking up to:
Keeping it Simple
Thrifty Decor Chick
Between Naps on the Porch
The DIY Showoff
Chocolate Drool & Kisses
Sumo's Sweet Stuff
C.R.A.F.T.
Craftomaniac