Why yes, I did mean that literally: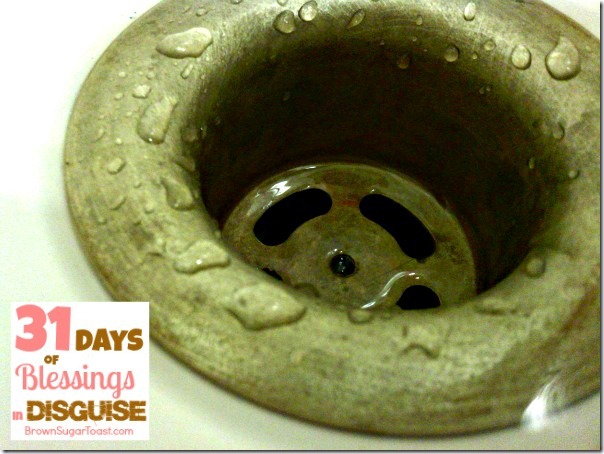 Last week, the water refused to drain well in my bathtub. What.a.pain.
Of course, I took this picture after I cleaned out the drain.
As I was thinking about how annoyed I was that the water wouldn't drain & how disgusting it was to clean, I happened to think about the reason the drain was clogged.
Because of my hair.
And I thought of some ladies I know who have lost their hair due to cancer or other illnesses. And how much they would pay to be able to have hair that clogs drains.
And suddenly, I wasn't so peeved at my hairy drain. I mean, yeah – it was still nasty. Certainly didn't change the gross factor.
But I'm thankful I even have hair that can clog drains. Perspective changes everything.
How about you?

Miss a day? Click here to read all 31 Blessings in Disguise!