Yes!!! We are moving … TOMORROW!!!
We found out last week that we could possibly rent a different house and it worked out that we are able to move into it soon. Like suuuuuper soon. 🙂
We love our current house. Love, love, love. There's tile and hardwood on the floors, a tile backsplash in the kitchen, a massively large bathtubs (with the same gorgeous tile surrounding it) and beeeee-au-ti-ful cabinetry in the kitchen and bathroom. There is a LOT about this house that I am going to miss.
However, the new house has something that this house does not…3 bedrooms.
Plus, there's sooo much more storage space!
With a little boy on the way, we are going to need both the room and the storage space!
I started packing on Monday and have been packing, cleaning, and organizing all week. It has really been a lot of fun, although I did overdo it a little on Monday and had slightly swollen feet to prove it. 😛
Because of all the packing, things are looking kinda sad and box-y around here… (forgive the awful pics from here on out. Someone has my point & shoot camera, little Rebel is on his way to the doctor, and so you are left with these dreadful pics from my ipod.)
Recognize this wall?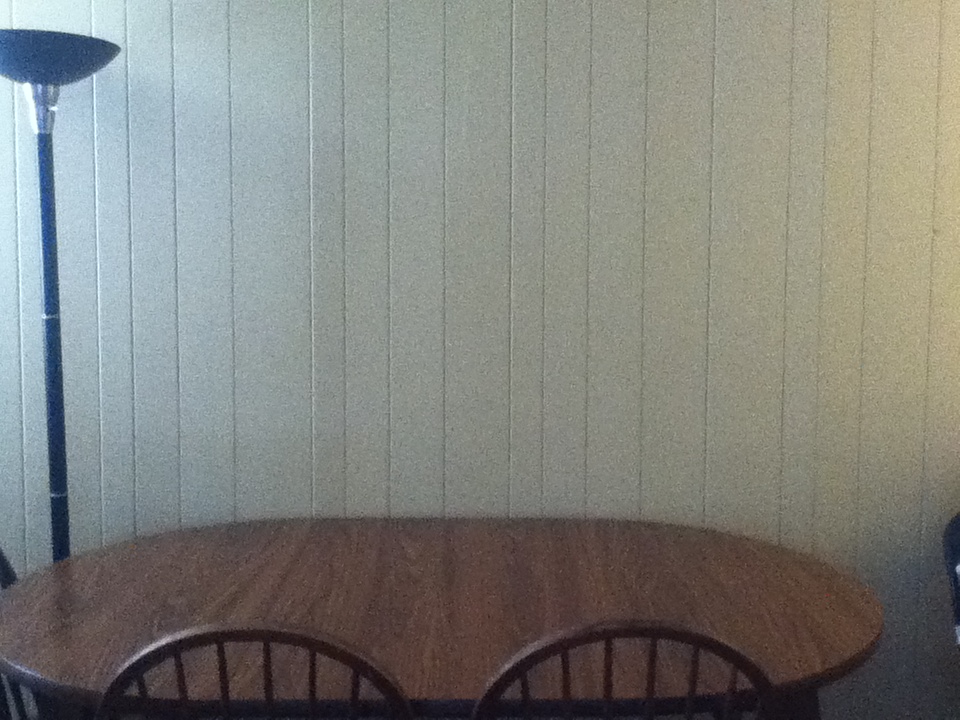 It used to look like this: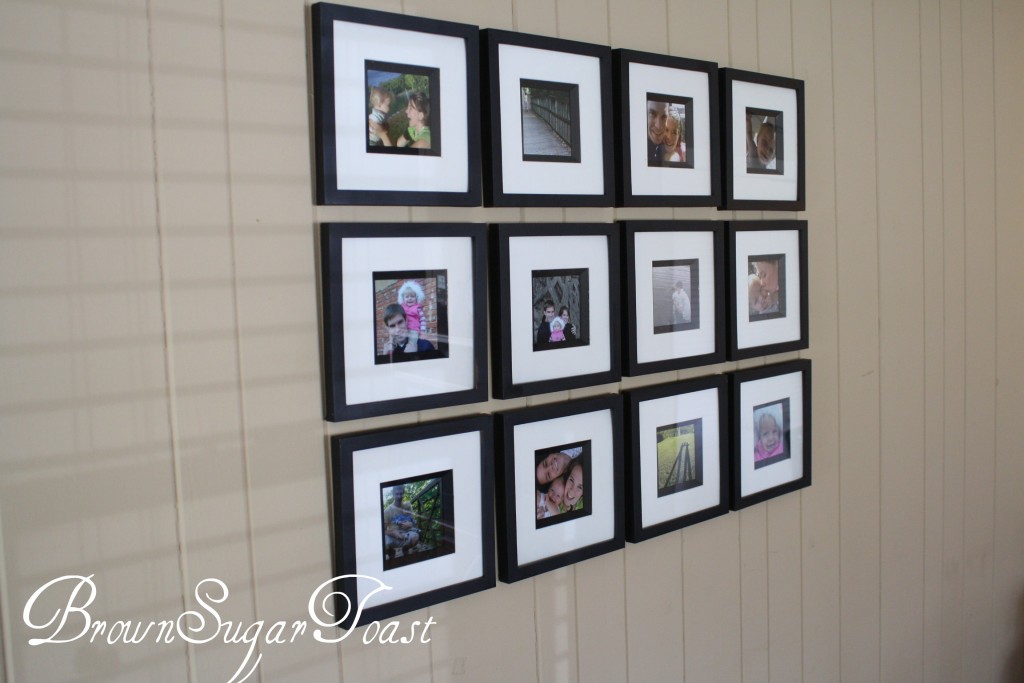 My lovely $.50 frames are ready to go to their new home. 🙂 Details from that project here.
And besides that, things are just pilin' up all over the place: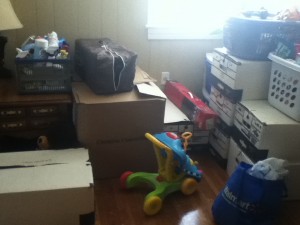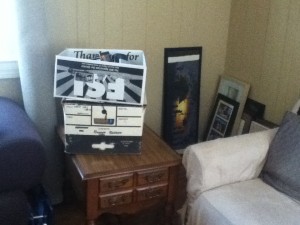 The house we're moving into is just 2 houses down from our current house. So…that means everything doesn't need to be completely packed and padded in boxes. (Like those pictures in the corner? Yeah – I plan to carry them over in stacks.)
All in all, things are going well and progress is happening. I'm looking forward to getting settled in the new house…but I'm also really enjoying my last few days in this house!
I plan to post pics of the new place on Monday. I warn you…it's lacking some beauty. 🙂 There's one room that is furnished (and will stay furnished with the same furniture since it's a rental) and it leaves a bit to be … well, you'll see what I mean on Monday. 😉
Until then, I'm going to be enjoying my big fat bathtub and glorious kitchen. Even if it is mostly packed. 😉