Ever have one of these things in  your space?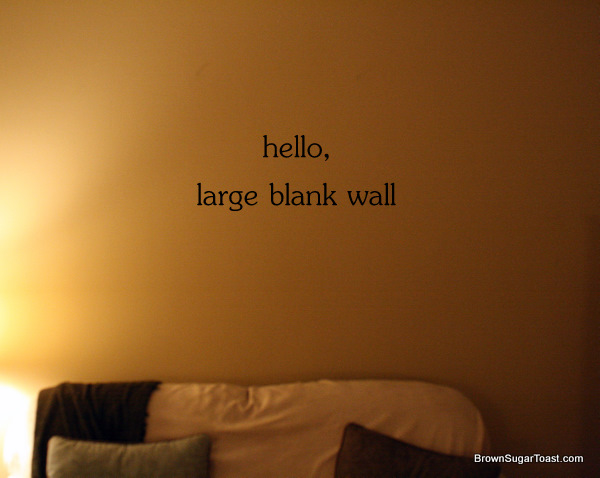 Of course you have. And, if you're like me…you probably still have them. Now, I'm not a proponent of filling every possible space on your wall with art. It's nice to have some breathing room – or white space – even in a house. But if your whole house has "breathing room" – well, it might just be time to hit up Walmart. (Affectionately termed Walmizzle by my man and me.)
Wait…Walmart?
Yep.
I know. I couldn't believe it myself.
But I found the perfect thing at Walmart. I was speeding along the aisles and just happened to glance at the candle section. Well, maybe "just happened" isn't the best choice of words. I do tend to peruse that aisle quite a bit. Although, now that I have 2 kids, lingering in Walmart (or any store for that matter) is not a popular thing to do.
Yessirreebob, this is what grabbed my attention: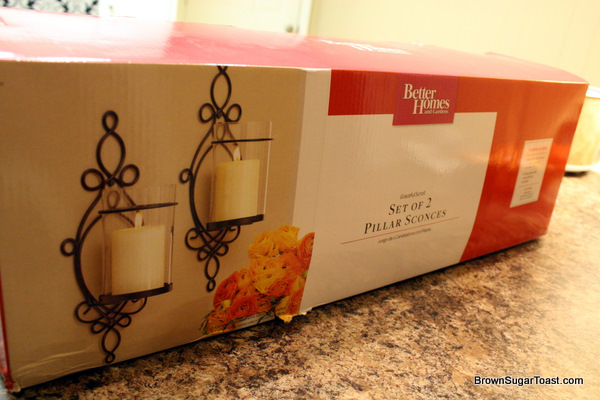 And for $15, I decided I could get it, save the receipt, and if my hubby didn't like it, back to the store I (and it) would glumly go.
Since the candles didn't come with the sconces, I also looked for some that would match my decor. Happy for me they had some that matched perfectly: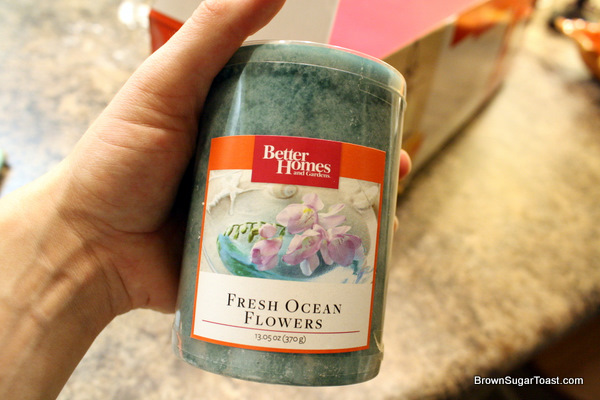 To be perfectly honest, I don't really care for the scent. But since it's more about the color than the scent, I decided to get them anyway. Besides, I probably won't ever light them.
I already had a canvas print I love that I got from good ol' Target. Love that place. And it was on clearance. Love me some clearance. (Which – total rabbit trail – but Kohl's has been having a pretty awesome clearance over the weekend. If you're near one, you might want to check it out.)
So I hung the canvas print on my blank wall and then after I got the "go-ahead" from my hubby (good man), I nailed those babies to the wall: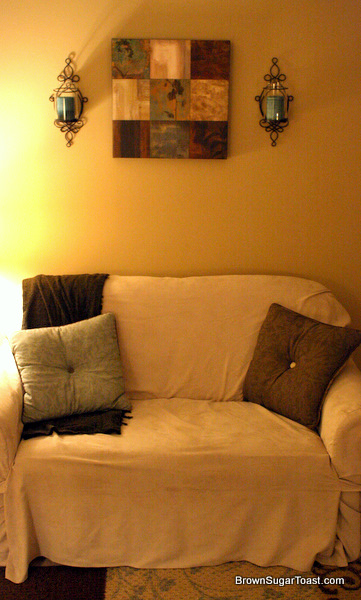 Ahhh…much better:
And it goes the colors go perfectly with my rug (also from Target):
Moral of the story: keep your eyes open when you're at Walmizzle. Or any place for that matter. You never know what treasures you may find…
Have a lovely Monday!