Remember the post where I shared the 2 Most Important Decorating Rules? If you don't, you should go ahead and check it out. Some of the comments are gold.
In that post, I showed you this shelf that currently resides in my living room: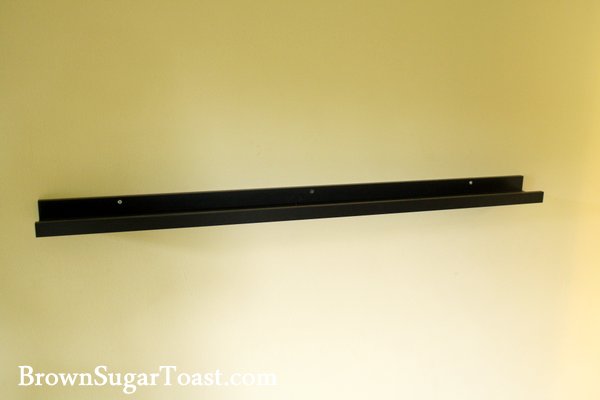 Well, folks, the time has arrived. I have finally added a few more items to the wall besides just a hodge podge of items I didn't know where else to put.
I now present to you…the 3 shelves – aka "Uno, Dos, Tres":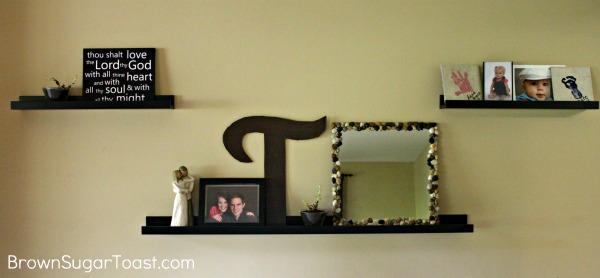 Ah yes…much better than my original shelf, right?
Let's take a closer look at some of those shelves, shall we?
Shelf Uno – This is a little shrine for my kiddos: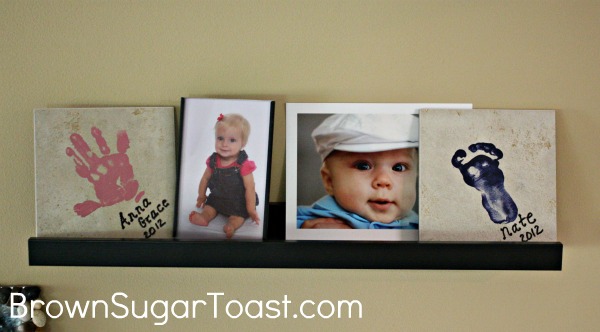 Anna Grace loves seeing her handprint up on the wall! And I love having pictures of my precious kids up on the wall for everyone to see.
Shelf Dos –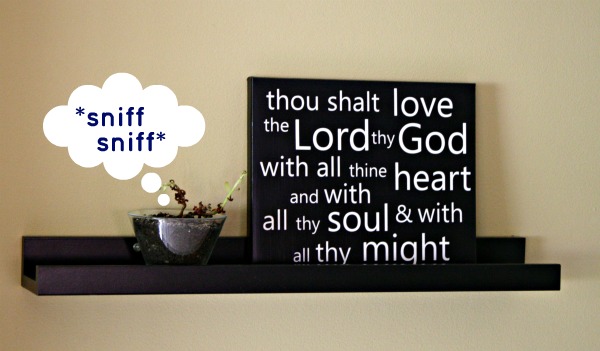 Remember my jelly bean plants? The ones I was so proud of? Well, I got advice not to water them too much. I guess I overdid the whole "not-watering-them" thing. I haven't lost hope for them. I talk to them and plead with them to stay with the family. We'll see if my loving words have a good effect on them.
Do you like my subway art? I got it from Laine. I love it a lot and think of Laine, her sweet family, and her awesome blog every time I see it. (She should start selling them. Go tell her I told you that. She will love me for it. teehee!)
And now we come to Shelf Tres: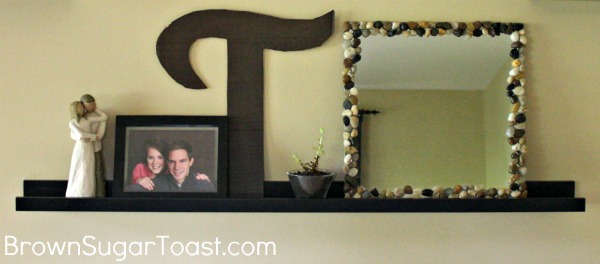 Here we have one of my fave Willow Tree figurines, a pic of me & Jonathan, a "T," another sad little jelly bean plant, and a Ballard-inspired Rock Mirror.
And there we have it: Uno, Dos, Tres. 
It's nice to have a personal touch on another wall in my home. I seem to have a thing for wall art. If you have blank walls in your home, consider a couple of these other ideas. Click on the words or picture for the tutorial: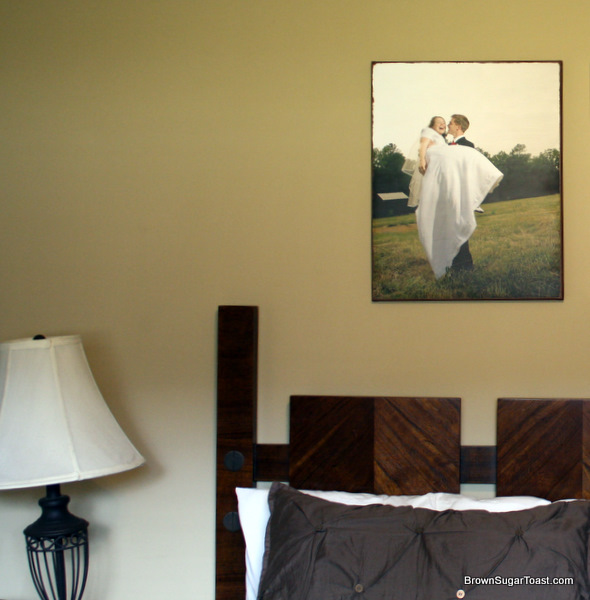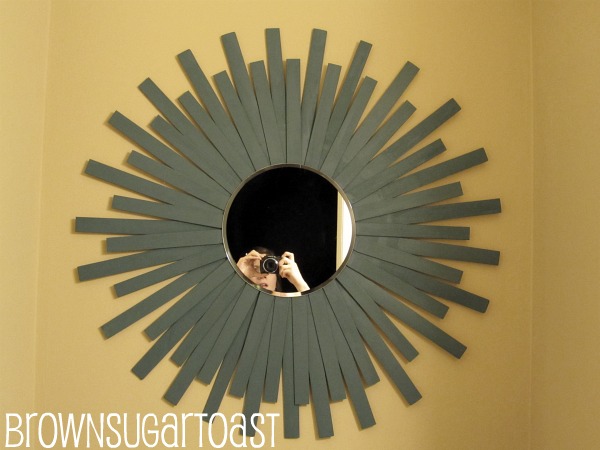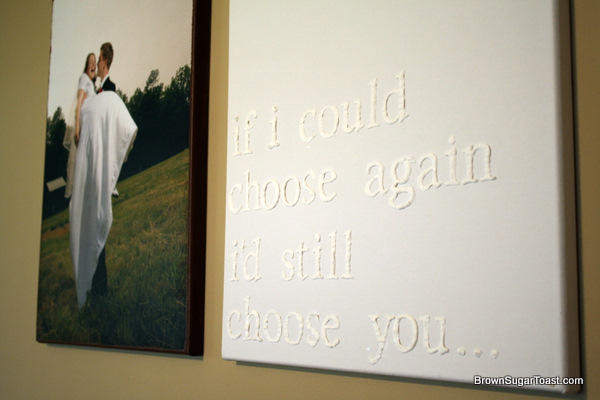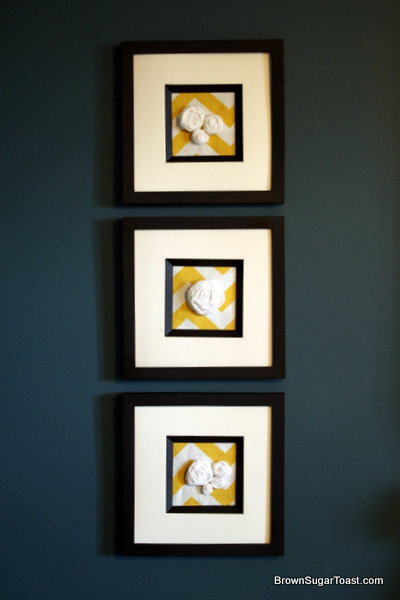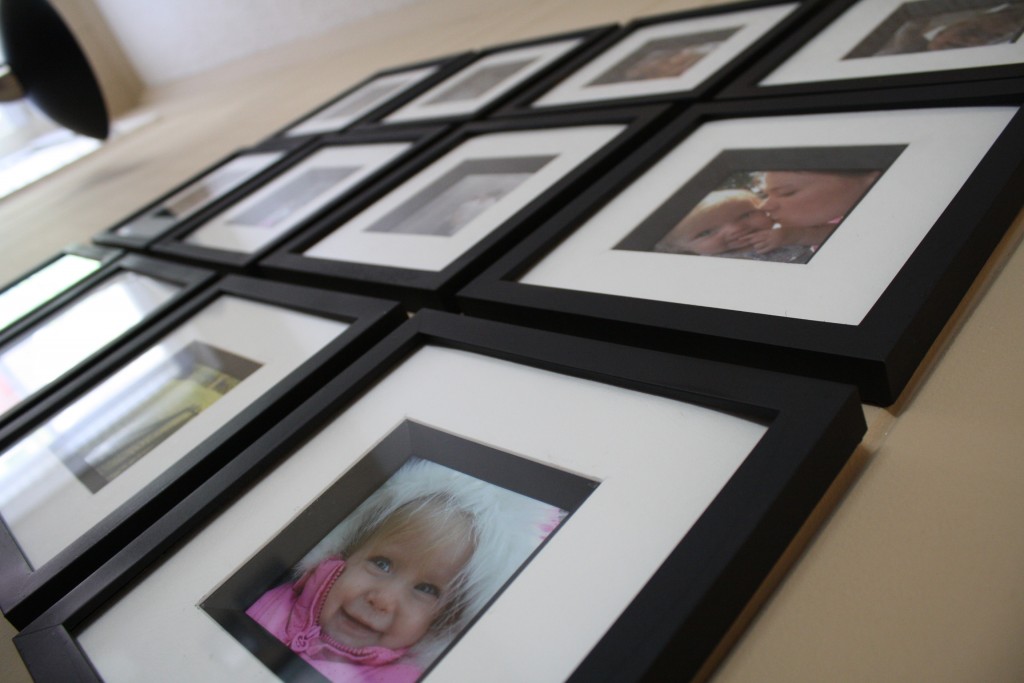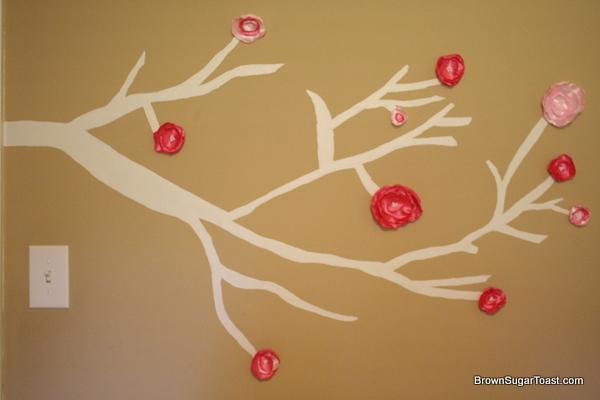 Hope that's a little inspiration to inspire your imagination!
What have you been working on lately?