Because it's Friday.
Because it's summer.
Because it's hot.
Because I'm a girl.
Because I like flowers.
Because I like you.
But most especially…
Because I'm just nice.
Today – a giveaway.
From me to you: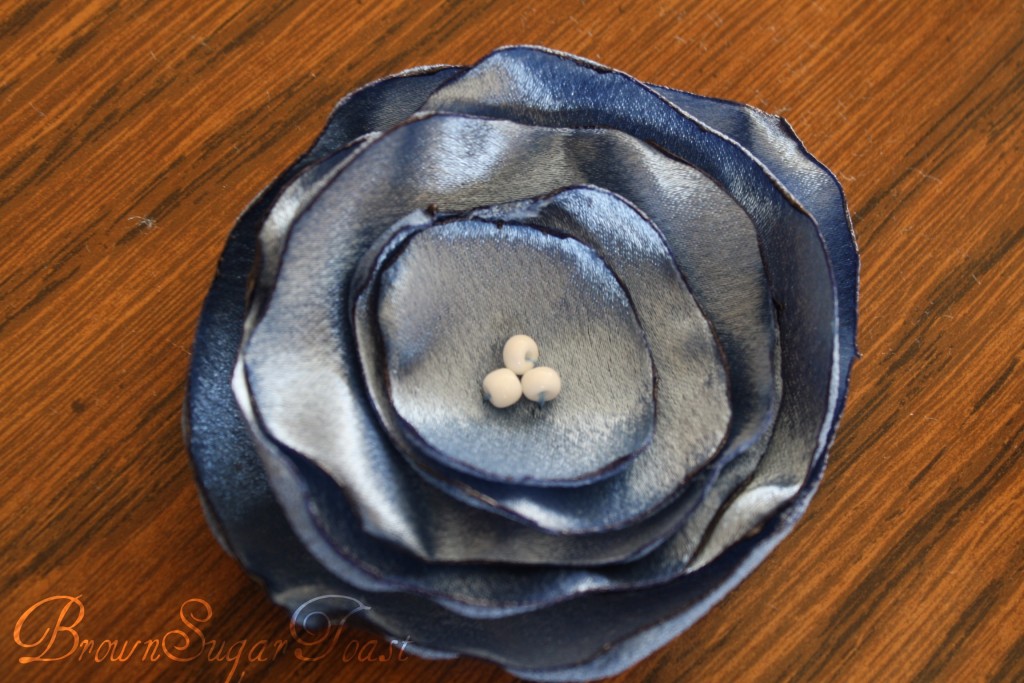 A lovely satin flower (or if you have girls, I will make them for you and your daughters – up to 5. But if you really have 6 daughters, I'll make one for the 6th one too. Because I was the youngest child. And I know all the abuse she puts up with from her older siblings.) 😉
Flower measures approximately 3″ in diameter and can be used in a multitude of ways including: on a headband, clipped in your hair, on your purse, shoes, sweater, etc.
How to enter:
I'll give you several chances of winning. Because of the reasons I already listed above, but most especially the last one.
1. Leave a comment on this post telling me your favorite food.
2. Like Brown Sugar Toast on facebook & leave a comment telling me you did.
3. Subscribe to updates by email or reader & leave a comment telling me you did.
4. Blog about this giveaway.
5. Follow me on Twitter.
Well, how do you like that? 5 ways to win. I'm a nice person, aren't I? 😉
Winner will be chosen via random.org. The giveaway will close next Thursday, July 14 and I will announce the winner on Friday morning, July 15.
And if you win, you better not make up anything about having 6 daughters if you don't really have all 6 daughters as your own. No adopting just to win the flowers.
😛
However, if you send me a really convincing argument for your nieces or something, I might buy into it.
key word: might
Happy Friday! 🙂