Today I have a craft for you – just in time for Valentine's Day.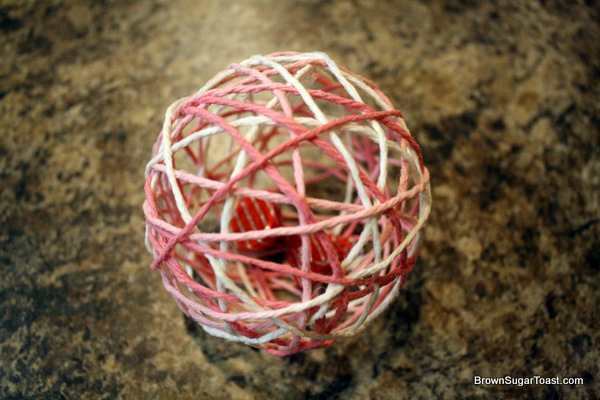 I had so much fun with this and it was super simple to do too. So, to get started, here's what you need: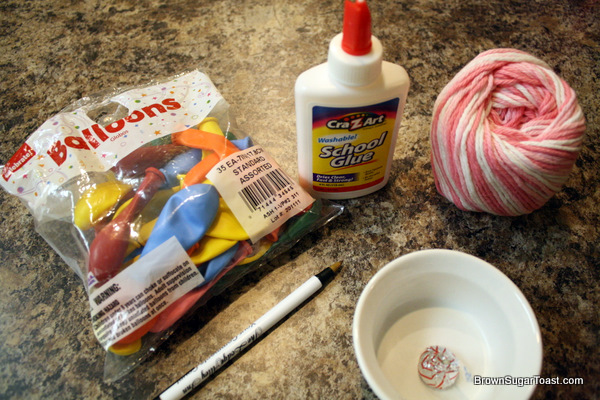 A pretty simple list of supplies:
Glue – I got the cheapest kind from walmart
balloons – again, the cheapest kind
yarn – in whatever color you want
a nice sharp pen – or a pin – or a knife
hershey's kiss(es) – or some other candy
something for your ball to dry on. I used a little bowl.
To start with, take your candy and balloon. Stuff the candy inside the balloon and then blow it up.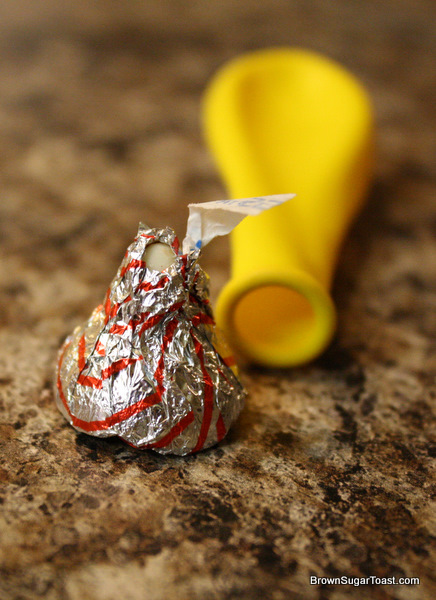 This is the hardest part. At least I had a hard time stuffing the little kisses in the balloon. It took about 2 minutes of my life. And then I had to ask my hubby to blow up my balloon. Because I'm bad at things like that.
Next, cut off a long piece of yarn, put it in your bowl, and dredge it with glue. There's no need to get the yarn soaking wet. Just make sure there's glue covering it all and you'll be fine.
Now start wrapping the yarn around your balloon.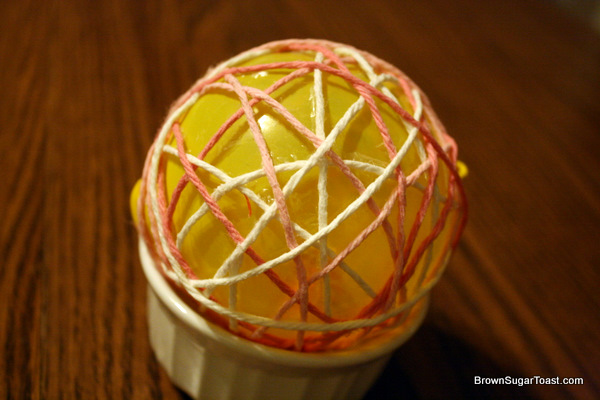 Make sure to wrap it around the little knot: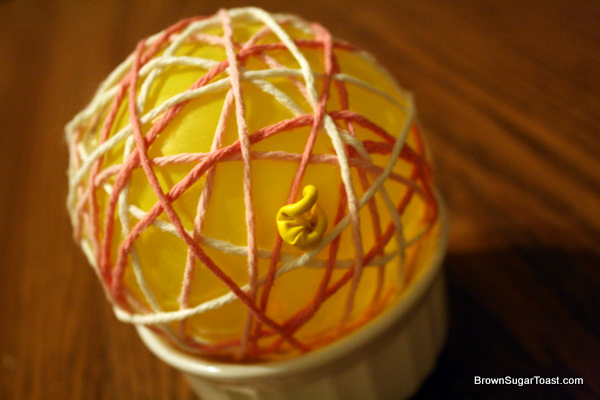 I wanted my "openings" to be small enough so the kisses wouldn't fall out, so I made sure to wrap it tightly around the knot.
Also, my balloon had this weird tumor on the opposite end of the knot, so I wrapped the yarn tightly around that part to try to get rid of the bulge: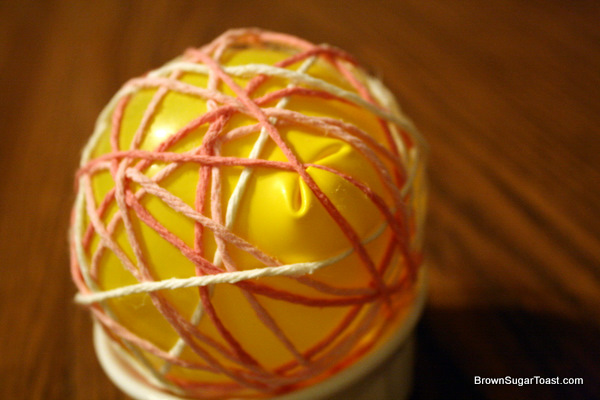 Set the ball on your bowl (or whatever you choose to dry it on) and let it dry for several hours – just until the yarn is stiff.
Now take your sharp object: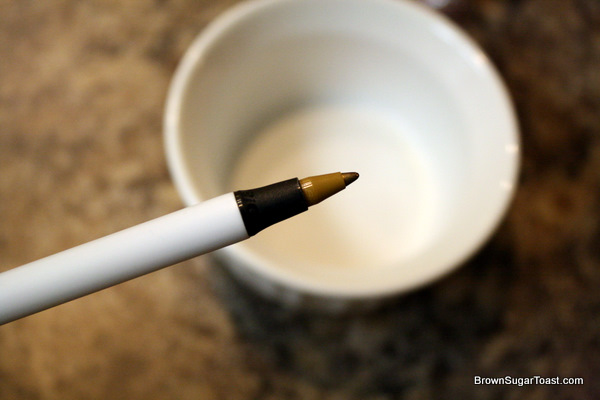 and pop the balloon:
Pull the popped balloon out and admire your handywork: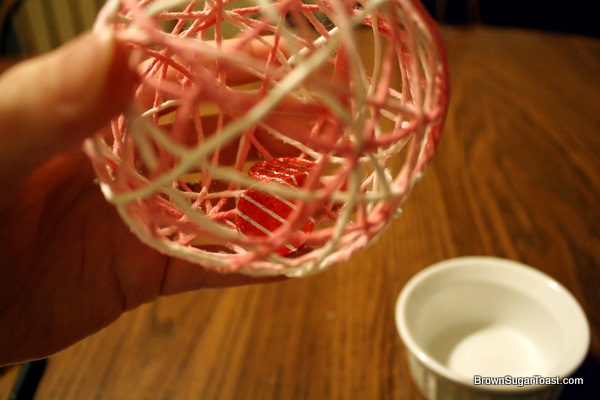 These would make awesome little valentines to give to your kids' little friends. Or you could make a bunch without kisses in them and use them as Valentine's decor around your home. And the fun part is – your kids would have a blast helping you make them!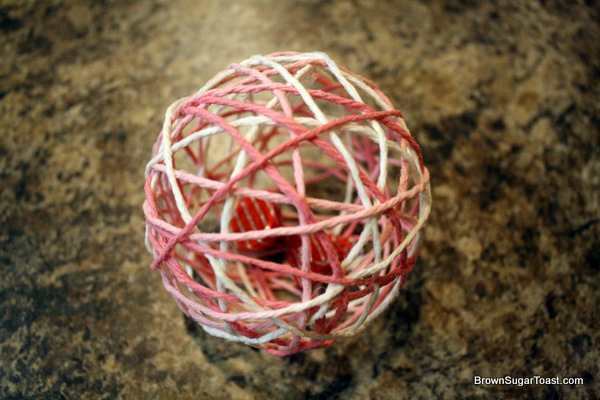 Now the trick is…do I want to keep the kisses inside or open it up and eat them?
Linking up to:
Made By You Monday – Skip To My Lou
Market Yourself Mondays-Sumo's Sweet Stuff
Metamorphosis Monday – Between Naps on the Porch
DIY Show Off Project Parade – The DIY Show Off
Craft-O-Maniac Mondays – Craft-O-Maniac
Craft Catwalk – Embellishing Life
Michelle Paige
TidyMom
http://www.toysinthedryer.com
Under the Table and Dreaming