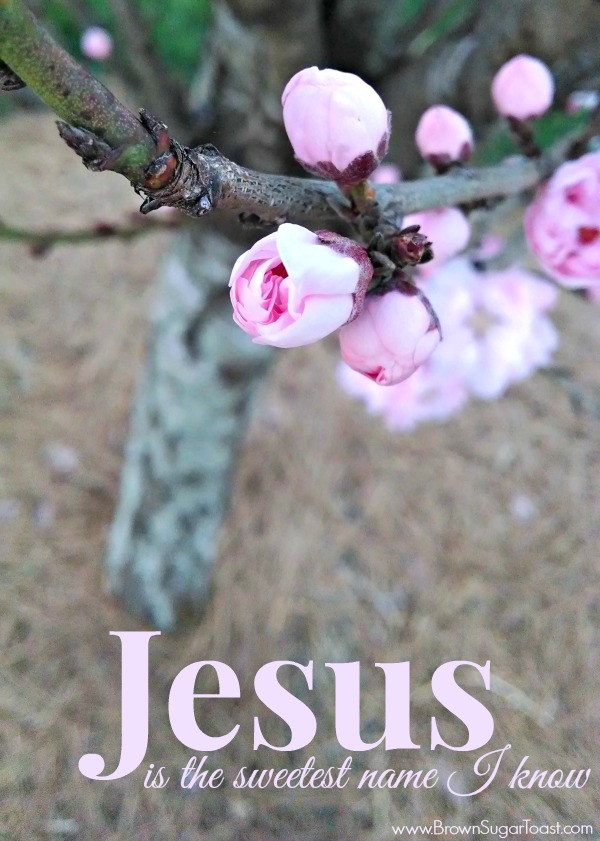 "Jesus – the name that charms our fears. That bids our sorrows cease.
'Tis music to the sinner's ears, 'tis life and joy and peace."
What other name will give hope when you're hopeless?
What other name can bring peace to your storm?
Jesus. Jesus. I know of no other.
When sin leaves you hurting. Choices leave scars.
Only Jesus brings healing. Only He can make whole.
Jesus. My Jesus. I need no other.
He's the One who never changes. He holds my heart in His hands.
"Come lay your burdens at His feet.
There's rest in Jesus' name."
Only in Jesus can you find rest. Only in Him can you find peace.
Jesus is truly the sweetest name.
Don't wait for Easter. Begin to meditate now on the goodness + sacrificial love of Christ.