When Christmas time rolls around, we get a bunch of Christmas cards. My fave ones are always the photo cards. I love seeing how people have changed since last year and getting a little glimpse into the family's life. But what do you do with all the cards once January comes?
I used to feel guilty about throwing cards away. But I knew if I kept them, there was a 99.8% chance I would never look at them again.
This year, we did something different. Meet The Prayer Bucket: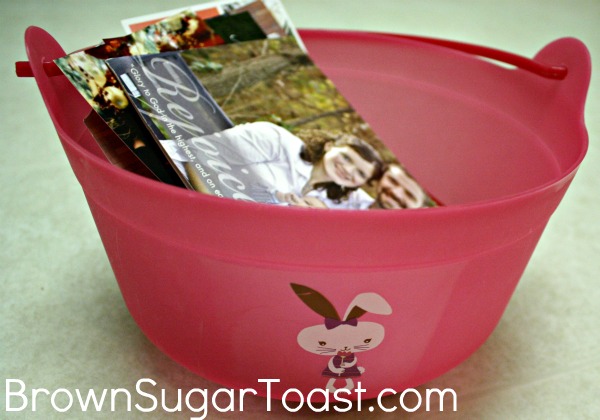 This little bucket resides in Anna Grace's room. Every night before bed, we read her a Bible story (usually from our fave book), sing, and pray. Before we pray, we pick out the next card in the bucket and pray for that family. Usually Daddy prays for them and then Anna Grace wants to pray. (Many of her prayers start out as her saying the names of the people and end up with her talking about the scenery in the picture. She's learning, though!)
She loves it when we come to pictures of people in our church and family members, like this picture of my sister and her family: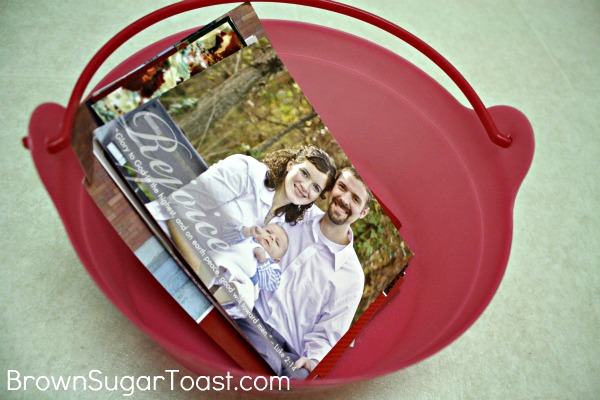 I also include missionary prayer cards in the bucket so we can have a regular way of praying for our missionaries. It was pretty exciting when we prayed for this family and then got to introduce Anna Grace to them a few days later!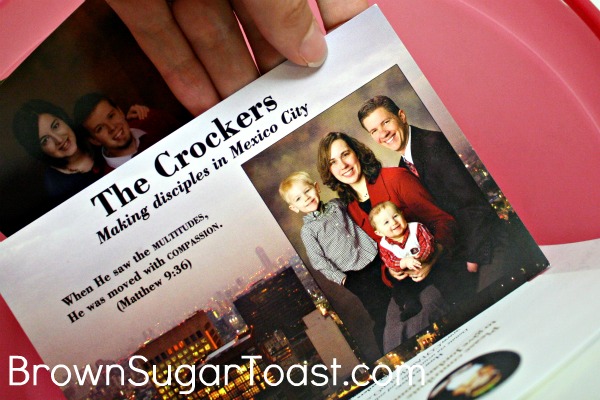 I've also enjoyed "introducing" her to friends she hasn't been able to meet in "real life" yet, like Christina: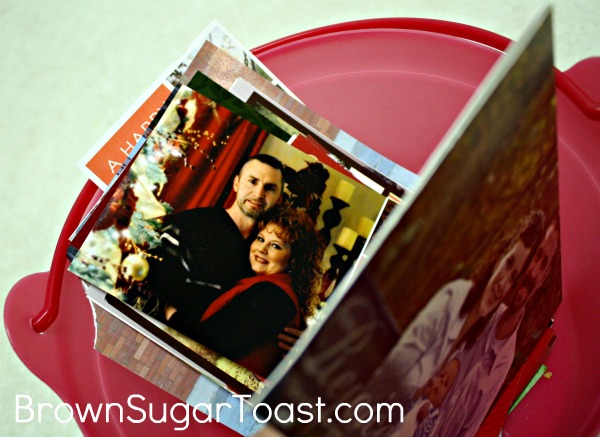 My friend, Shannon, shared this idea with me – and I am so glad she did. One of my goals for my children is that they would learn to talk to God all the time about everything. This is just one way we try to encourage that habit.
So if you don't send me a Christmas card, make sure you send me one this year and we'll pray for you throughout the year. That doesn't sound like bribery, now, does it? 😉
What do you do with your leftover Christmas cards?
Are you a "keeper" or a "tosser?"