A-ha!!!
Finally, I am sharing my guest room – only now it's been painted!!!! Eeeeek!!! I'm so excited about this room's potential! 🙂
So, I think the last time you saw this room, it looked like this: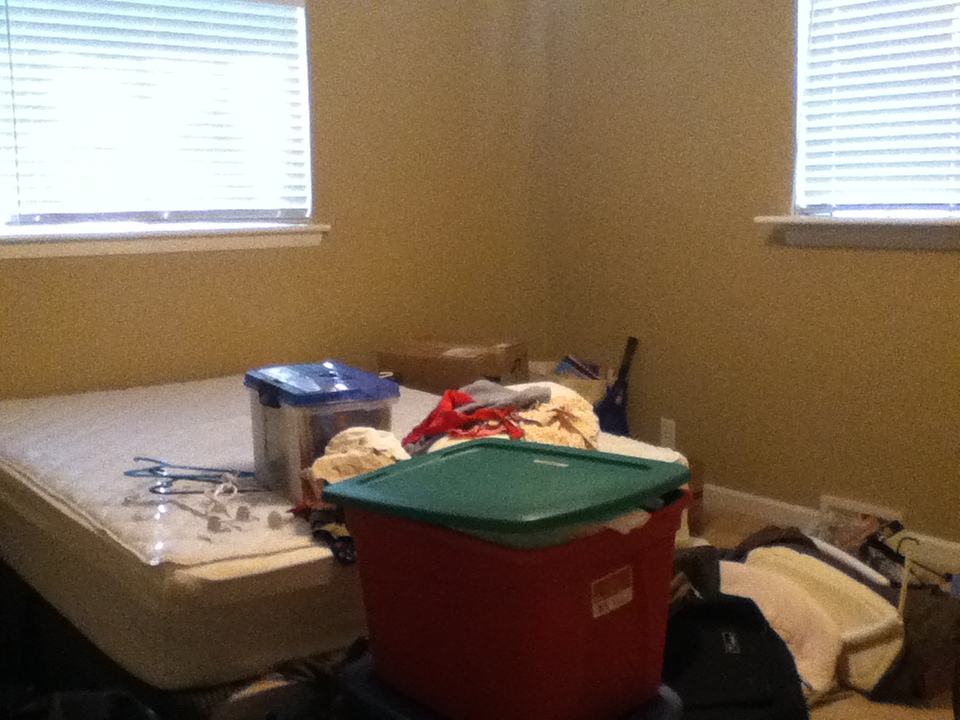 Pretty, right? 😉
This room will be our guest room and baby boy will sleep here too. There's a half bath off the side, so it will be perfect for guests. I loved looking at pics (especially on pinterest and houzz) for painting inspiration! Great fun!
I decided to paint this room while my hubby was gone on an overnight camping trip. He said I could do whatever color I wanted, so I thought I would surprise him and have it done when he came back the next morning. I planned to get up around 5:30 to paint so I could get a good head start before my little girl woke up.
Unfortunately, she woke up at 4:11 with a stinky diaper. I tried to go back to bed, but I was just too hungry. Preggo stomach calls. 🙂 A friend gave me some awesome lemon poppyseed bread the night before: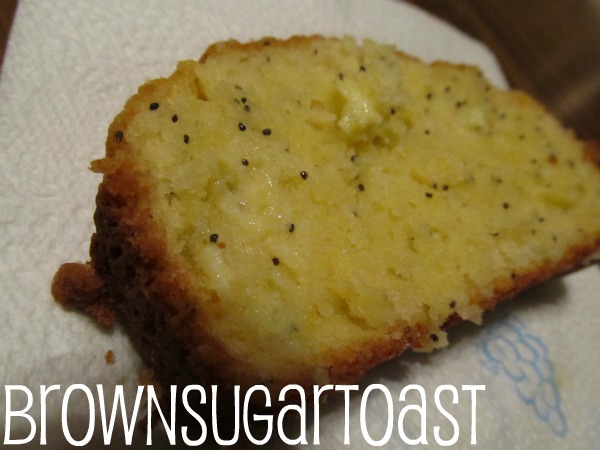 Mmmmm…warmed with a little butter on top…perfect. 🙂
Please notice the abominable time: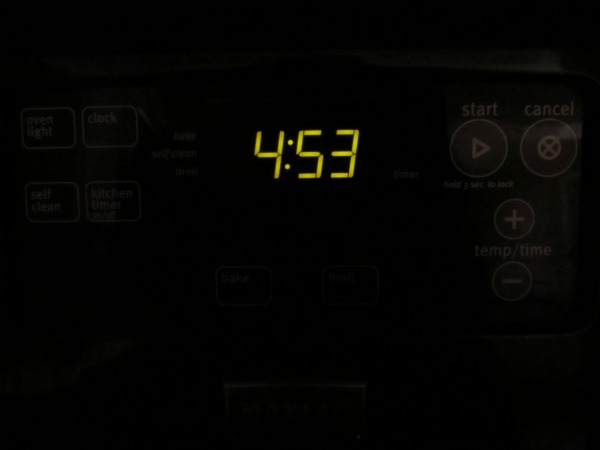 I was so awake at this point I decided to just stay up and paint. What's the use of going back to bed? I already ate breakfast. 😉
So I started prepping to paint. Gathered my supplies: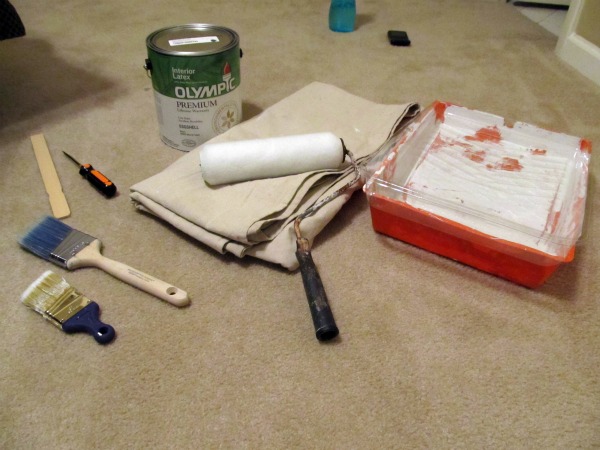 See that little paintbrush there? I love it.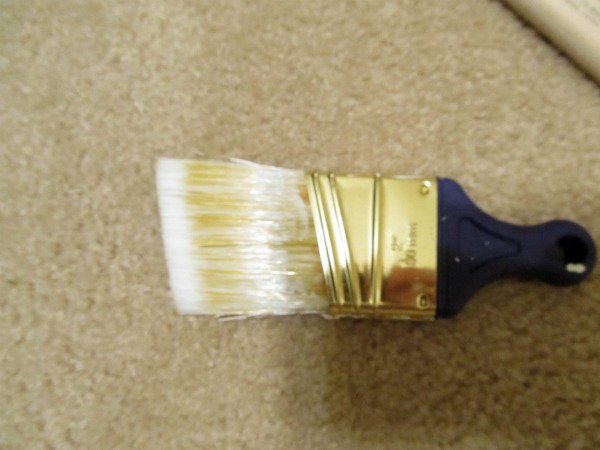 He has been with me for a couple projects. Sorry for the messed up pic, but as you can see, the short handle is great and fits perfectly in my hand. <3
Took off the outlet and lightswitch covers: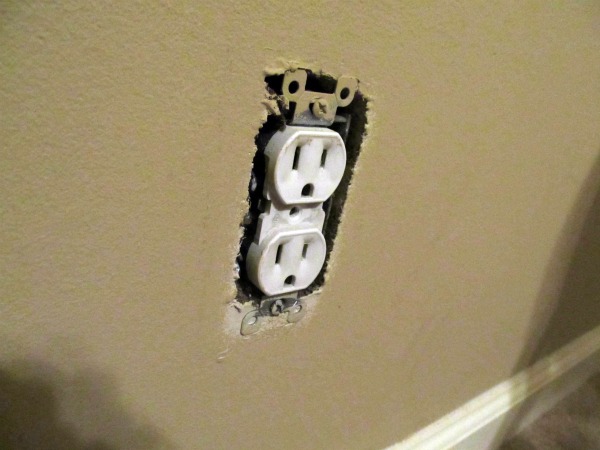 and got ready to open my paint: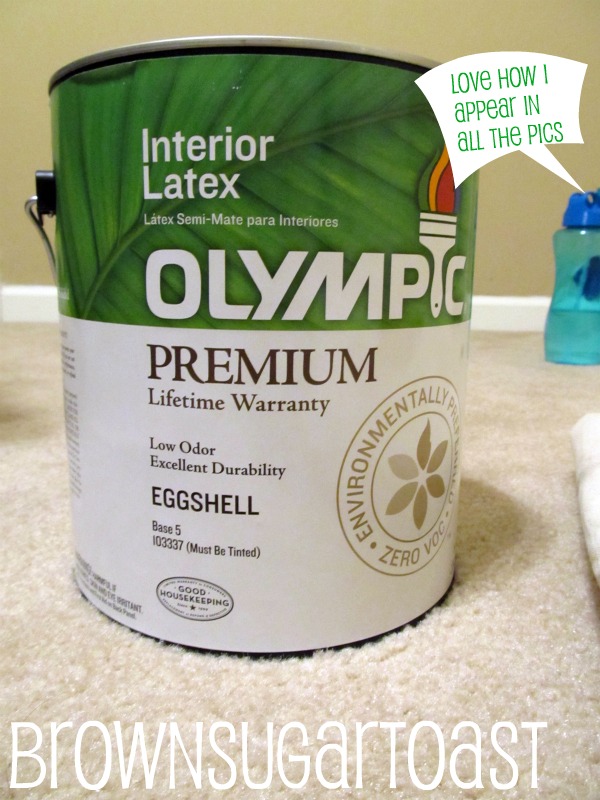 Do you see that paint up there? It is awesome stuff. See the Zero VOC and low odor notes? Yeah – that makes for some awesome stuff. As a little proof, my hubby walked in the house when I was 95% done painting the room and could not even smell paint. That, my friends, is awesomeness. Complete awesomeness. Especially for this preggo momma. (No worries – I did check with my doctor before I painted. She didn't even know I was going to use this awesome paint, but she said it would be fine for me to paint as long as there was good ventilation in the room. Sweet.)
So do you want to know the color I chose? 😉
It's called Azalea Leaf and it's by Olympic (if you didn't guess that from the picture). 🙂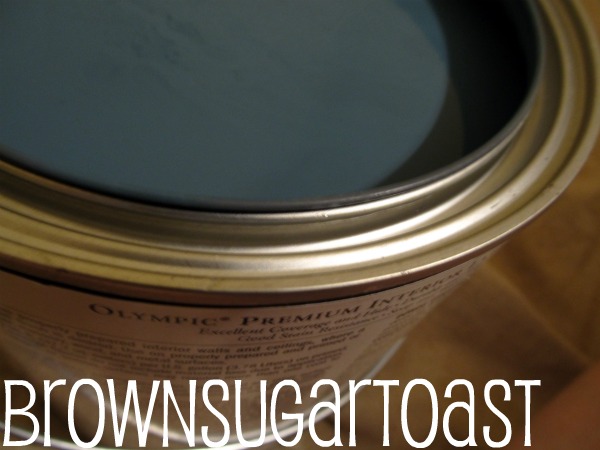 Here is the room before – not an ipod pic this time. 🙂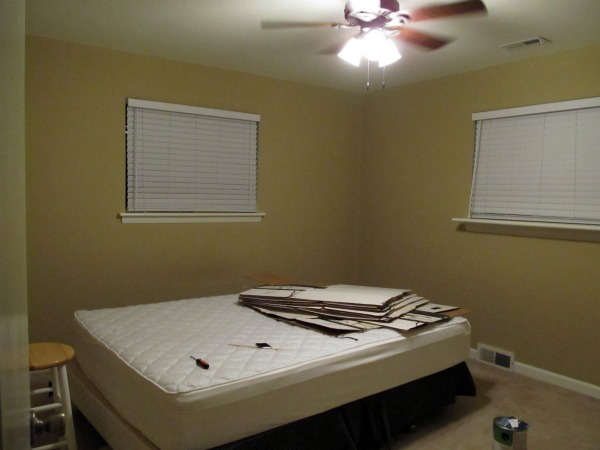 And here it is after: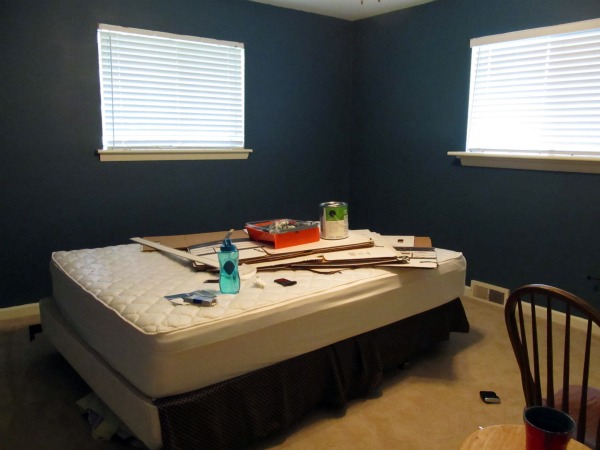 I LOVE it!!!!! Here are some other shots to hopefully show you a bit more what it looks like: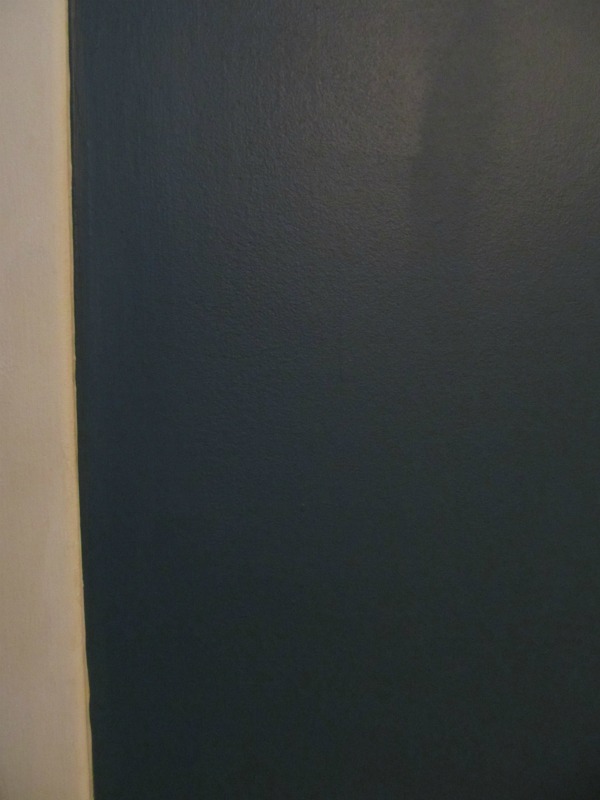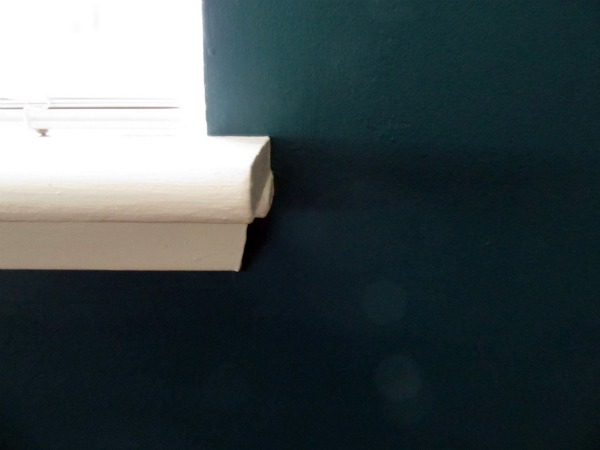 My hubby really likes it too. Score!! It is a dark blue, but when the sun or light shines on it, it has a brighter look to it – almost like a dark teal.
I have great plans for this room. I get excited thinking about them and looking for inspiration. I have never done a design board, but I want to do one for this room. I already have a couple things on the design board in my head. I just have to get it out on paper…err…computer. I will be sure to share once I have my "board" together.
This is definitely one of those projects that is so much fun during the process. I love the whole "hmmm…what all can I do in this room??" process. 🙂
My inspiration for this room came from Pinterest and Young House Love.
So, what do you think? Too dark for your tastes? Too light? 😉 Does it make you want a room like this? I'm away from it now (because we're at camp with our kids/teens from church) and I am looking forward to seeing it again. I know. pathetic. 😉 It's okay – I can take it. ha!
Have a fabulous weekend!
linking up to:
Just a Girl
The Handmade Home
Bower Power
Young House Love
Making a House a Home
Style by Emily Henderson