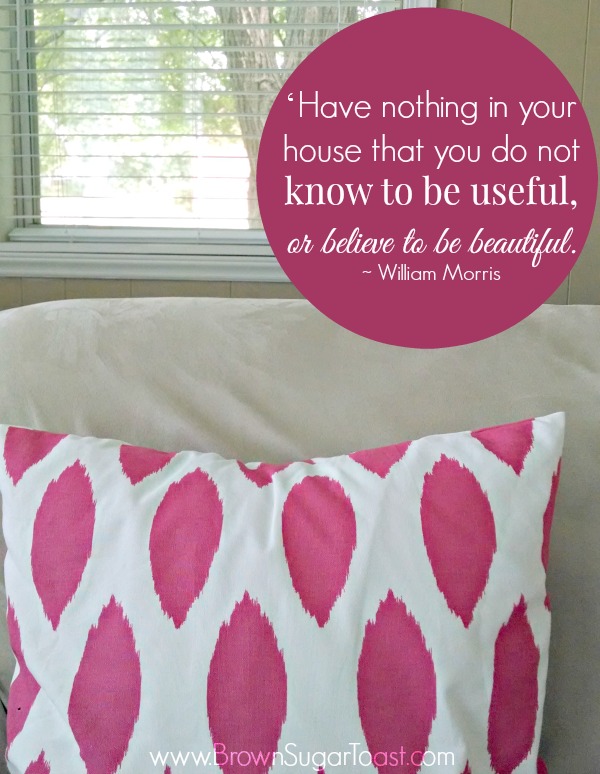 I've been thinking a lot about stuff lately. Mostly due to my purging.
You know, there's something funny about stuff. It seems to add goodness to our lives. But did you know that every time you add something, something else is subtracted?
Let's start with the most obvious.
1. Every time you choose to bring stuff into your home, you subtract money. If I add this Ikea blanket into my home, I've just subtracted $20 from my wallet.
"Oh, but I got this at a yard sale and only paid $4 for it!" Fabulous! But you still subtracted $4.
2. Every time you choose to bring stuff into your home, you subtract energy. Because you've just committed to take care of that item for the duration of its residence. Use the blanket while you're eating ice cream and get a big drip on it? You've just committed to taking care of that problem. However you choose to take care of it is up to you. But whatever method you choose (stain removal, trash the whole thing, gift it and hope nobody notices the stain, etc.) will require energy from you.
3. Every time you choose to bring stuff into your home, you subtract white space. Do you remember looking at the picture in this post and talking about how much we loved it? Do you know one of the big reasons you loved it? Because there was white space.
Every surface was not littered with knick-knacks. Or trash or books or anything. There was space to let your eyes rest. Each time we add something else to our homes, we're choosing that stuff over space.
So, what's my point?
Too often, I don't think about subtraction when I do addition. I usually consider the $ subtraction. Because, obviously you have to think about that factor before you bring something home, right? But I usually don't think about the subtraction of energy + white space.
I'm committing myself to think about everything – every. single. thing. – I bring into my home. Like, even the mail. Is it junk? Then don't even let it through the door.
Clearly, I have an easier time with mail than with, say, Target's clearance stash. Gah.
So, how are you at subtraction + addition with your stuff? Any subtractions I left out?
p.s. I'm opening comments for this post because I'd love to hear if you have any input on stuff!