Every year, I make a photo book for our family. It's kinda like a yearbook documenting all the events that have taken place during the past year.
Only this year I'm extremely behind.
Extremely behind…as in, I haven't even made a photo book for 2011 yet.
I kept telling myself I would do it later and "I'm just waiting until I can find a good sale on photo books."
#procrastinator
Well, the procrastinating days must end sometime, right? It just so happens that I got an email about a promo Shutterfly is doing. From now until Sunday night, 10/7/2012, they're offering 12×12 photo books for half off!
Have you seen all the cute styles of books they offer? Here's a handful: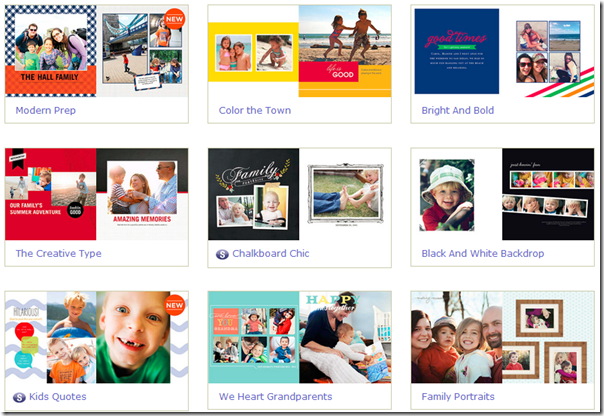 Okay. Procrastination must stop. In all my free time, I'm now adding one more thing to the list:
Create a 2011 Family Yearbook before October 7.
If you want to cash in on this deal, head over here and let your creative genius take over.
Happy creating!