The "eyes" of March. That's the topic for this week's photo challenge over at My 3 Boybarians.
I didn't want to take a picture of eyes. Because that's obvious. And I like to be creative, and sorta…un-obvious. Only sometimes this backfires and I'm so "creative" that I don't make sense.
Things have been so warm here in NC lately. Yesterday it was 80 degrees when I went running. That was my first time running in that kind of heat pushing 2 kids and lemme tell ya – it was h.a.r.d. But I'm trying to accomplish this challenge as well as train for my 1/2 marathon, so…I did it. But not without pain, I might add.
Anyway, while I was outside the other day, I happened to notice a flower about to bud.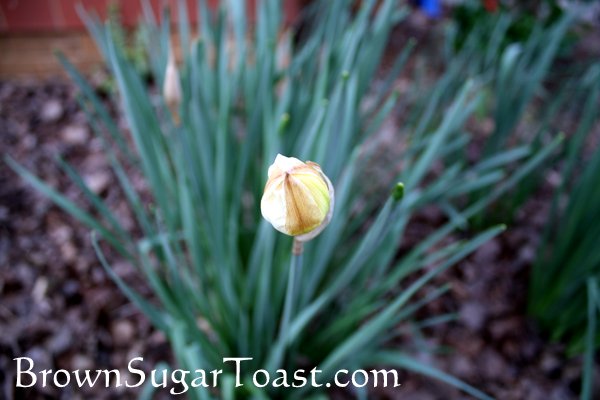 To me, this is the "eyes" of March. Things are warming up and flowers are beginning to bloom. Love this weather!
Want to see my other pics from the challenge?
Week 1 :: Resolution
Week 2 :: Made with Love
Week 3 :: I Dreamed a Dream
Week 4 :: Self-Portrait
Week 5 :: Shadows
Week 6 :: Drink Up
Week 7 :: True Love
Week 8 :: Cabin Fever
Week 9 :: A Great Leap
Week 10 :: Be Still
~ ~ ~
And NOW, for the fabulous giveaway!
Remember when I wrote a review about this book?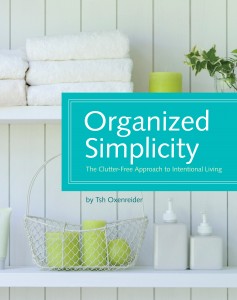 Well, the publisher is going to give a copy away to one of YOU! Woohoo! You can't beat free, can ya?
All you have to do to enter is leave a comment below! If you want to be an overachiever and get some extra entries, you can also do 1 or more of the following:
1. "Like" Brown Sugar Toast on facebook then leave a comment telling me you did. (Or if you already do, just leave that in the comments!)
2. Follow BrownSugarToast on twitter then leave a comment telling me you did. (Or if you already do, just leave that in the comments!)
3. Tweet about this giveaway. You can make up your own tweet using these names:  @brwnsugartoast & @simplemom
OR you can just use this tweet: Hope I win Organized Simplicity from @simplemom & @brwnsugartoast!! http://ow.ly/9F0VK
You have until Monday night (3/19) @ 11:59PM EST to enter. Winner will be chosen via random.org and announced on Tuesday (3/20).
I hope someone disorganized wins! 😉