"It will be fun," they said.

"You will love it," they said.

But I almost died. Really, truly died.
This is the story of how something almost killed me.
It's also a story illustrating the importance of using correct names for things.
FOR EXAMPLE:
Something should never be called a 'pal' if it truly is the opposite.
pal = a very close, intimate friend; comrade; chum.
Last Thursday, I decided to try out a new app. You've probably heard of it. It's called My Fitness Pal. The basic idea is that you input your starting weight, goal weight, and activity level and it in turn tells you what your daily calorie intake should be.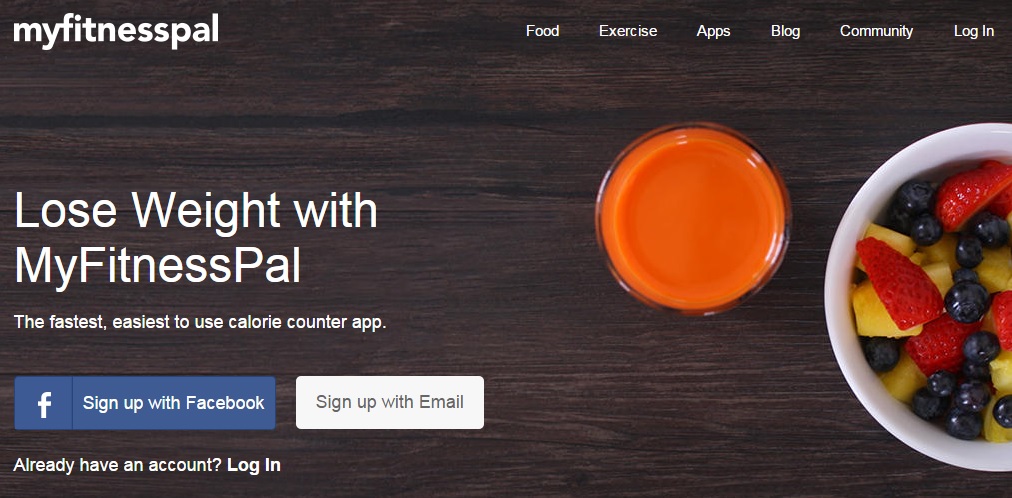 I downloaded the app to my phone around 10 AM, thus I had already eaten breakfast. By the time I entered my standard healthy breakfast of granola + oatmeal, I had already consumed 300+ calories.
I was peeling oranges for my kids that morning, so I popped a few into my mouth and entered that into My Fitness Pal = 40 calories.
By the time lunch came around, I was starved. But I had to be careful with what I ate because I still had to fit some sort of dinner into my calorie day. So I made a massive salad with craisins and chicken salad on top = 367 calories.
That afternoon was a killer. Suddenly, since I was keeping track of every single calorie that entered my body, I wanted to EAT ALL THE THINGS!
I was in a very bad mood.
I'm not a cursing woman. But if I were, I would have reserved some choice phrases for this app.
I finally succumbed to my hunger during my kids' rest time and ate a rice cake + peanut butter. 116 calories. Plus 2 pieces of this chocolate. 24 calories.
I had a phone appointment with a friend that afternoon and spent at least 10 minutes ranting and raving about how dumb this app was and how much food I wanted to eat, but couldn't. It was a very edifying conversation.
Dinner was chickpea wraps. Tortilla, roasted chickpeas, sour cream, spring mix, guacamole, and cheese. Surprisingly, only 319 calories.
With My Fitness Pal, whenever you input exercise, it adds calories to your 'daily allowance.' I was still hungry, so I busted out the 7 minute workout just so I could eat more food. Good life choice.
I finished off the evening with another rice cake + peanut butter and a grapefruit. 169 calories.
My daily calorie intake? 1352. I came in just under my goal.
Initially, I definitely thought I was going to die. But I decided to stick with it through the weekend. And you know what? I'm still alive.
Shocker, I know.
I decided to use the app for a week and try to stay at or under the calorie goal of 1530 calories/day. That means today is the last day of my trial period. But you know what? I'm going to keep using it.
After this week, I'm planning to enter my food daily, but allowing 1 cheat day/week. I'll probably reserve it for date night so I can eat cookies without fretting about going over my calorie goal.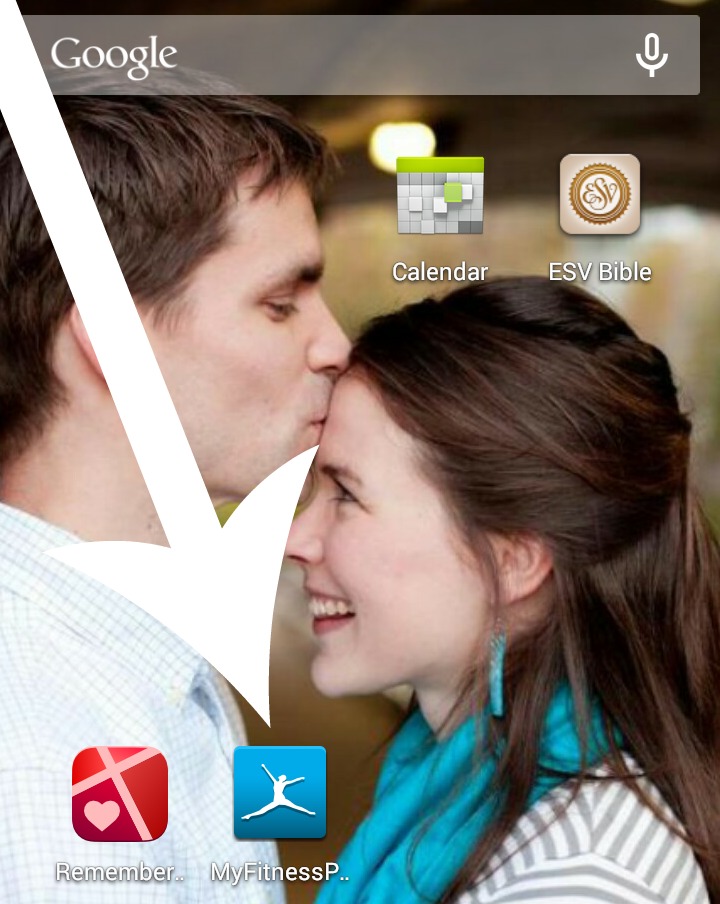 See that? It even made it to the home screen on my phone!
In fact, I think I've actually found a new pal.
Have you ever tried counting calories? Thoughts? Any near-death experiences like mine?