Hey all!
So, a few weeks ago I told you about how I'm starting to work on my "photography skills." bahaha…that's kinda a joke. I mean, the "skills" word is a joke, not the fact that I'm working on them. 😉
So, in my mission to improve, I'm going to start participating in Sweet Shot Tuesday over at My 3 Boybarians.
Are you an aspiring photographer? Or are you a good photographer? If so, you might wanna check out Sweet Shot Tuesday. It's a cool place where you can share what you're shooting and get inspired by what other people are shooting too.
So, with all that introduction aside… here's my sweet shot for this week: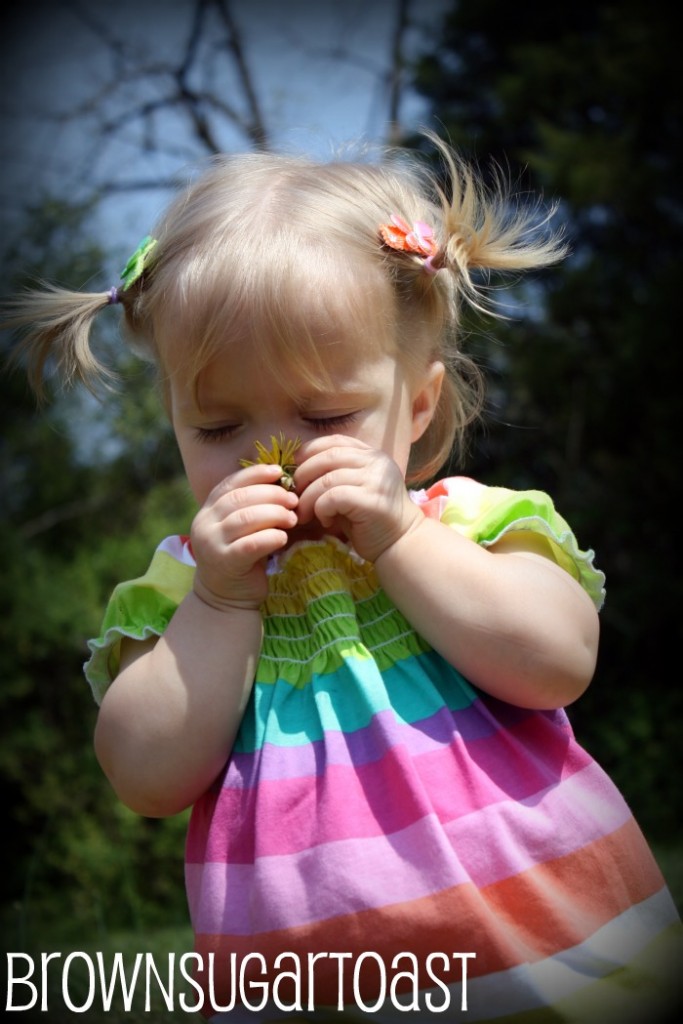 She brightens my day! <3