Hello all! I hope you had a fabulous Memorial Day. We were able to get caught up on some extra things and spend time with friends – it was a special day.
Last week I bought some strawberries. I was actually just buying them to eat, but I ended up making chocolate covered strawberries instead. They weren't amazing, so don't be very jealous…just a little jealous. 😉
Anyway, here's a pic I got of the strawberries that I'm using for "Sweet Shot Tuesday."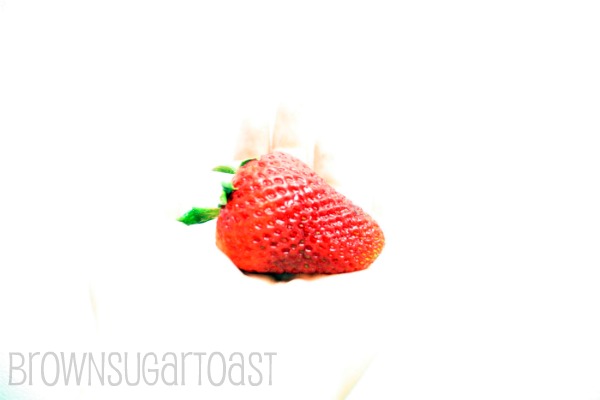 I like how you can faintly see my hand holding the strawberry. Focus isn't perfect, but I'm learning. This pic was taken with my refrigerator as the background. Super wide aperture and a slower shutter speed to get the blown-out effect.
So, are any of you photo/camera enthusiasts?