On Wednesday I was changing up some of the decor in my kitchen.
That sounds nice, doesn't it?
All I was really doing was putting out a table runner (Ikea – $4.99. Woot!!) and changing the filler in my big vase-candle-holder-thing.
All was going well but suddenly disaster struck.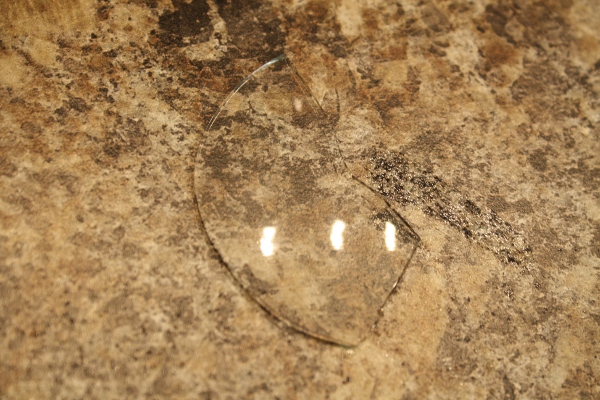 That, my friends, is a piece of glass.
It belongs to this: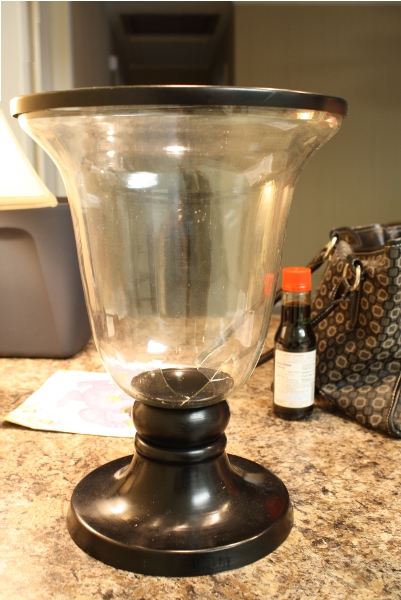 Waaaaahhhhhhhh!!!!!!!!!!!! This big vase-thing was a clearance find from Walmart (who knew?) for a whopping $5. It has lived with us for the past year and has been well-loved and well-used.
It will be sorely missed.
Here's a closer view of the damage: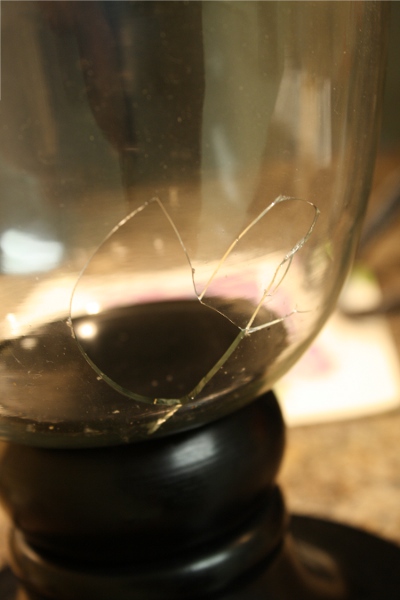 Last month I saw one at kohl's – not exactly the same – and it was on clearance for $8. I thought about getting it because it was so pretty and such a great price. But I thought, "No, Christa, you already have one…no need to get another."
Boo. Boo on me. I checked Kohls.com to see if they had any lurking in their clearance department. But all I found was this: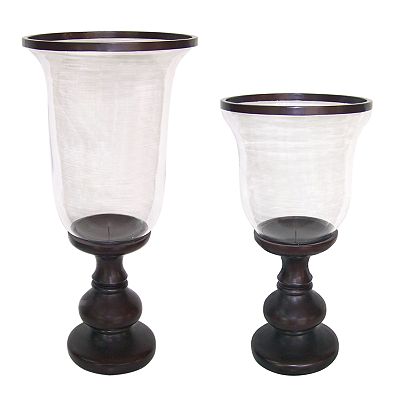 Super pretty, but the little one is $45 at the moment. Not really a steal.
(click on the picture to be taken to the Kohl's link.)
Oh well…I'll keep my eyes out for something to replace my fabulous vase.
R.I.P. little vase. You brought happiness and beauty to my home but now you rest in a better place.
Well, not better…just different.
😉
Have a fabulous weekend and don't break any of your beloved decor items like I did. 🙂