The theme for this week's photo challenge over at My 3 Boybarians is shadows.
And my interpretation: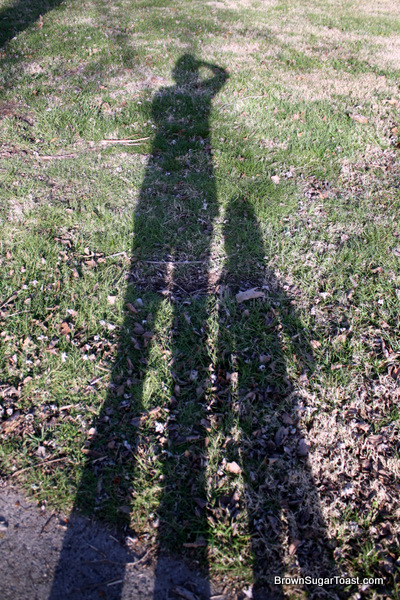 This is a picture of me and my little girl. It represents shadows in 2 ways.
The first is obvious: it is a picture of our shadows.
The second: she is my little shadow.
She repeats my words, actions, and even emotions. Sometimes it's silly stuff – like calling Daddy, "Babe" because that's what Mommy does! Other times it's not so silly – like getting impatient when she doesn't get things right away. Wonder who she learned that from?
"Jesus, help my actions to be pure so I will lead my little shadow in the right way."
Want to see my other pics from the challenge?
Week 1 ::  Resolution
Week 2 :: Made with Love
Week 3 :: I Dreamed a Dream
Week 4 :: Self-Portrait