The theme for this week's photo challenge over at My 3 Boybarians is
Self-Portrait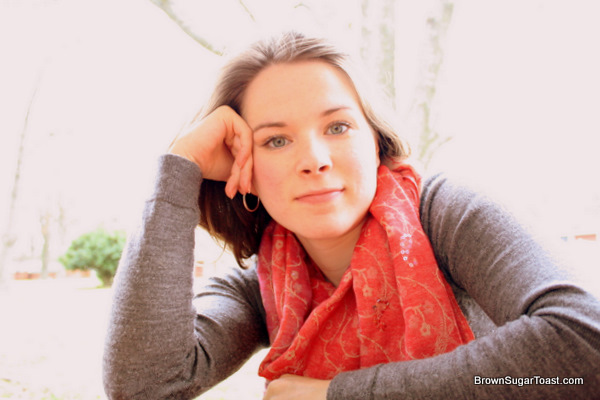 Taken with Canon Rebel XS
at 3:03 PM
outside
shutter speed: 1/160s
f- stop: 3.5
focal length: 20.0mm
ISO: 1600 (whoops)
I was thisclose to skipping this week's photo challenge because I don't really care to take pics or look at pics of myself. But I did it for 2 reasons:
1) I committed to it.
2) I don't want my daughter to have the same attitude I have, so…here's one step closer to changing that.
Besides, I'm usually the one taking pictures in our family. If I never get behind the camera, my kids will never know what I looked like when I had them. (Besides those pictures of me in a hospital bed after they were fresh out of me. But those don't count.)
50% of me wishes you could have seen me taking this picture of myself. I did it while my kids were napping and was laughing at myself. (partially out of the hilarity of the position I was putting myself in; and partially because there was a dude walking on the street and I could only imagine what he was thinking.)
Anyway, I set my camera on a self-timer. There are two options: 2 seconds and 10 seconds. Really, Canon? How about like a 5 second option? I decided 10 seconds was wasting too much time. So I went with the 2 second timer. Ri.di.cu.lous. Basically, my camera was sitting on my front porch and I was sitting on the stairs. Got that mental picture? just imagine me hitting the button and scrambling to get into position. Cute.
Hey, how 'bout taking some pics this weekend and getting in on some of the camera action? I bet you'll make some fantastic memories – and you might even end up with an awesome pic while you're at it.
Happy weekend to you…