What a great time we had in San Diego! Jonathan and I took a group of 12 teens from our church to San Diego from July 16-25.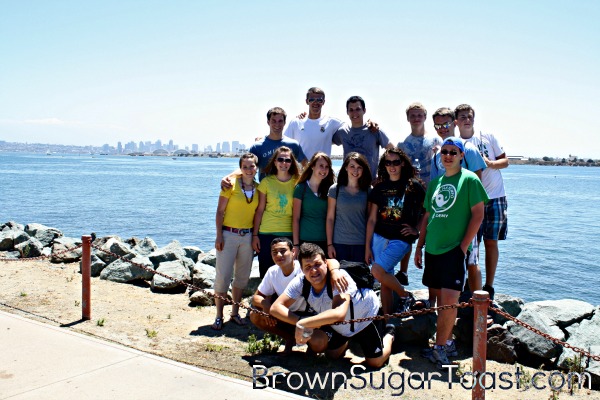 Our goal was to help Metro Baptist Church as they put on a free Fun Fest for the community. We also passed out 5,000 fliers in the area. Metro Baptist Church is a relatively new church plant (2 1/2 years), but is already a core group of solid, growing believers. Our team had the privilege of working with Pastor Tim & his sweet wife, Eileen. Here they are at the Fun Fest: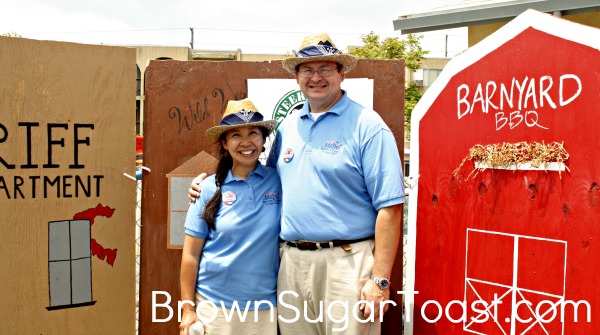 It was such a blessing to serve Pastor Tim & Eileen, as well as their church family. I didn't end up taking many pictures of the canvassing. Actually, I only took one picture during canvassing, and you can't even tell what we're doing. I guess it wasn't a very interesting photo op. However, I did manage to take some pics at the beach. Imagine that.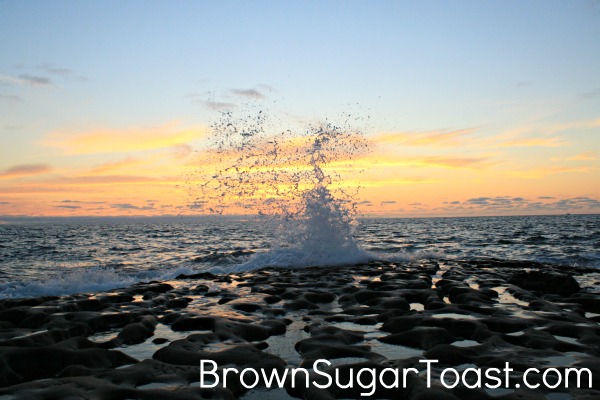 Gorgeous. I love going to the beach and just staring. It's incredible to gaze at the wide expanse of sky and water and meditate on the fact that my God created it – by simply speaking! What a great God I serve!
Of course, we couldn't leave without the obligatory jumping pic. Unfortunately, I wasn't in the pic since I was taking it. But you can't really see faces, so I like to imagine I was there. Just pick the best jumper and pretend it's me, ok?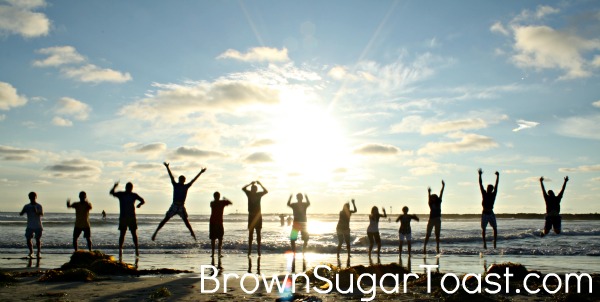 And here's Jonathan and I at the Fun Fest. He was the MC, so he got to wear the "Grumpy" hat and amazing plaid vest.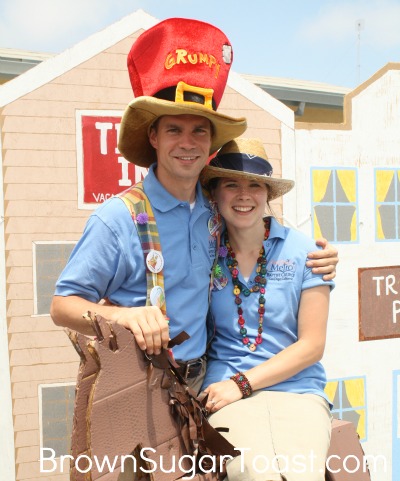 The weather was perfect. Not too hot + no humidity. It was even cold in the mornings and at night! I admit, I've had a hard time coming back to North Carolina weather. When I stepped out of the airport into the humid weather, I was desperately trying to be thankful. And failing pretty miserably, I might add.
If you follow me on facebook, you might have noticed the post I wrote about cooking for the team during the week. What an adventure. I enjoyed it except for when I was scared something would either 1) taste horrible OR 2) be uncooked. Thank the Lord, I think everything was okay!
My sweet kiddos stayed with my parents while I was in Cali. It was so hard to leave them! But I'm thankful for my parents taking excellent care of them while we were gone. Couldn't have asked for better "babysitters!"
Thank you to all who were praying for me and the team while we were gone. The Lord blessed with safety and health. It was certainly a blast, but hey – there's no place like home!