As a general rule, I'm not a fan of punch. You know, the bright red stuff you get in a clear plastic cup at weddings, grad parties, church fellowships, baby showers, etc? That stuff. (Which is precisely why I chose to ditch the fruity punch and go with coffee punch at my wedding. mmmmm :))
However, I think punch has gotten better over the years. Much better. I don't know why I think that. Maybe it's just because I've been exposed to better punch. Anyway, I don't really care…I just drink it. 🙂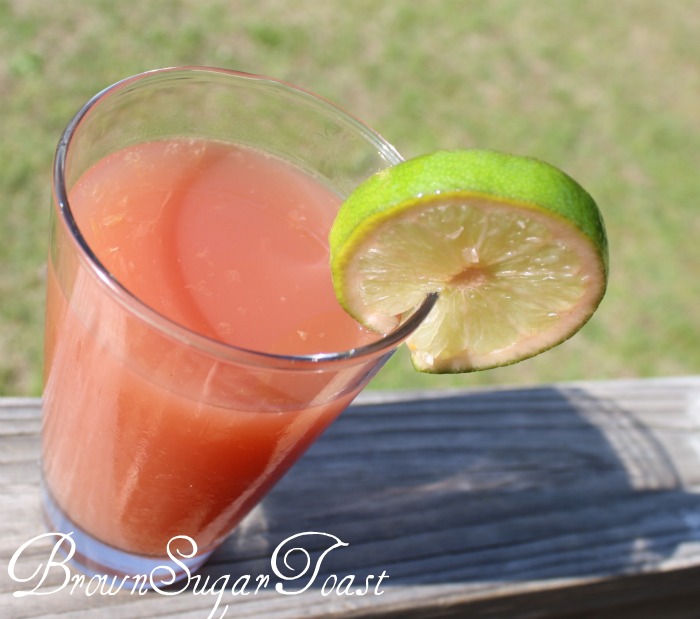 Ahhhh…deliciousness! I made this punch for our Easter dinner. It was extremely tasty and fruity with the pleasant addition of a "bite" (provided by the club soda). A special drink helps make the rest of the meal even more special. In my humble opinion. 🙂
I ripped this recipe out of a magazine before I was ever planning to start a blog. Alas, I do not have a record of where it is from. However, I think it came from a Kraft Food & Family magazine. My thanks to whatever magazine provided me with the inspiration to try the following recipe:
Pretty Punch
makes 8 1-cup servings
3/4 cup Lemonade drink mix (can use regular or pink. I used regular…not a fan of pink)
1 qt. (4 cups) cold cranberry juice cocktail
1 cup orange juice
1 Tbsp. fresh lime juice
3 cups club soda
2 medium oranges, sliced
2 medium limes, sliced
Combine drink mix and juices in large pitcher. Stir in club soda and fruit right before serving. Serve over ice.
So fruity and refreshing. Hope you enjoy it as much as we did!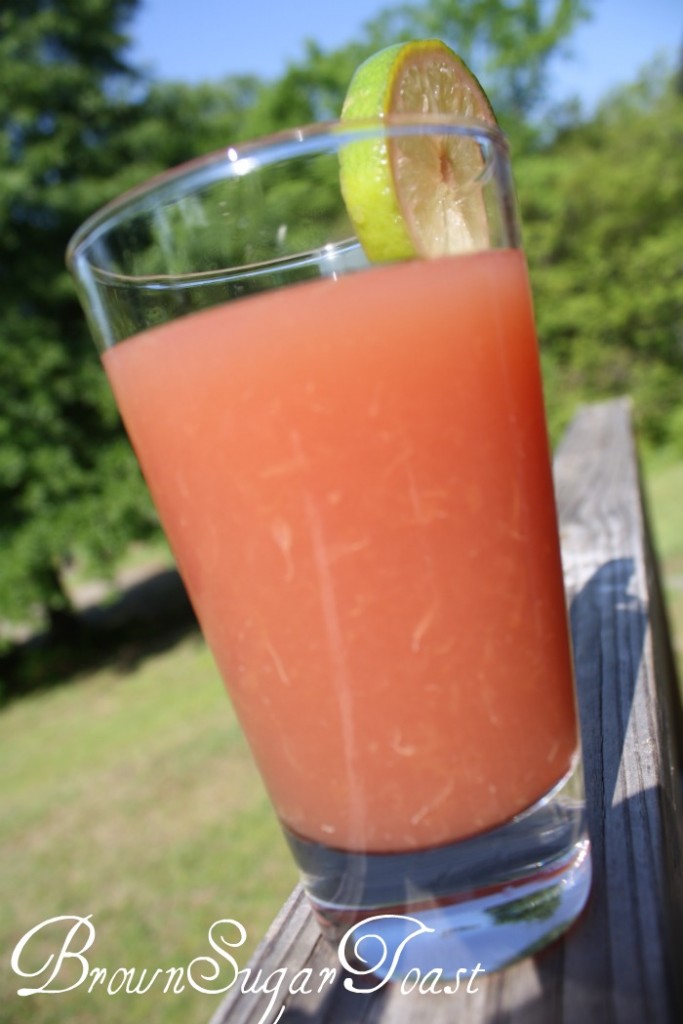 By the way, I do plan to share recipes from our Easter dinner. So yummy! We had a great time grilling out. It was so hot here on Sunday, so our little girl went swimming in her little pool while we grilled. Details to come next Wednesday… 😛