You know what I want?
I want your feedback.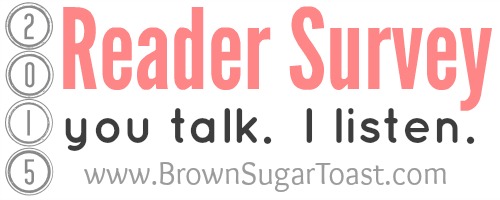 Yes – you, lovely person…the one reading this sentence.
I poured blood, sweat, and tears into creating a survey. Just 8 tiny little questions – most of them multiple choice to make it easier & quicker for you.
I greatly value your feedback – also, today just happens to be my 7 month birthday, so ya know – I'll count this as your birthday present to me.
Pretty please with an organic cherry on top?
Muchos gracias. Blessings on your head. Grazi. And all the rest.
THANK YOU!