Yea for working internet!!
If you followed this blog at all in the past 2 weeks, you most likely were bombarded with tons of posts about Panama. In case you missed it, my husband and I went on a medical missions trip to the jungles of Panama with an organization called Operation Renewed Hope (ORH). We took 9 teens from our church along with us. Each of us were trained in triage procedures and were well equipped to assist the doctors and other medical professionals who traveled with ORH.
Warning: this post is very picture-heavy. 🙂 If you're anything like me, you'll love it. Pictures tell the story better than words. However, some of the pics do need a bit of explanation, so I'll do my best to tell you what they all are. Let's start at the beginning, shall we?
My hubby and I – about to take off in the plane… No, we don't usually match. 😉 Those are our ORH team shirts. 🙂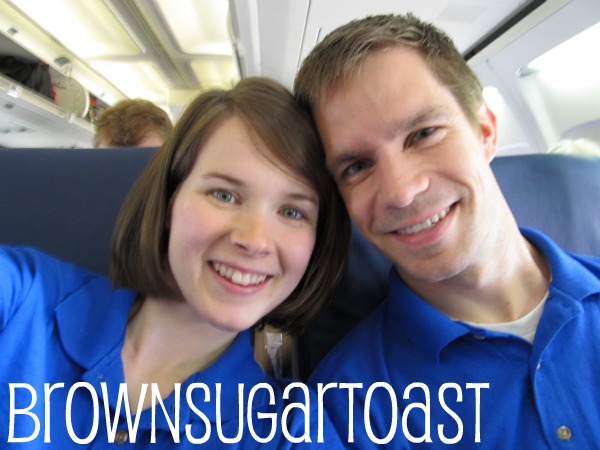 In Panama City. Meeting the other team members, having several orientation meetings and reviewing safety procedures: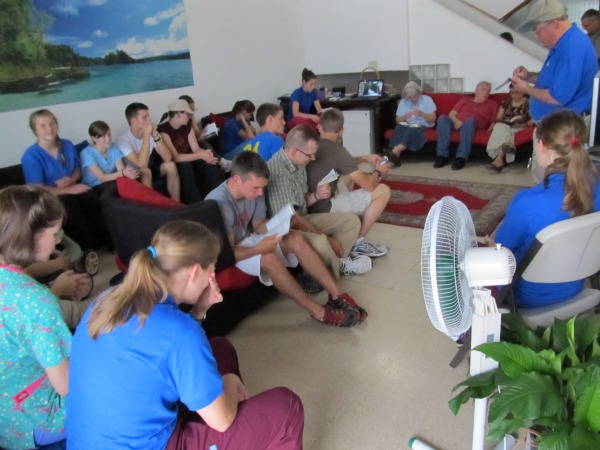 We took suitcases full of medicines and vitamins over to give out during the clinic. They all had to be counted. This is only a smaaaaaalllllll part of the meds: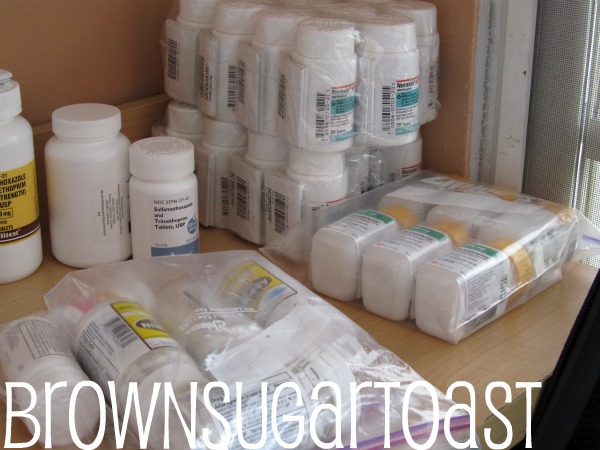 We put them in small bags and labeled the correct dosage in Spanish. Here's my hubs labeling some bags: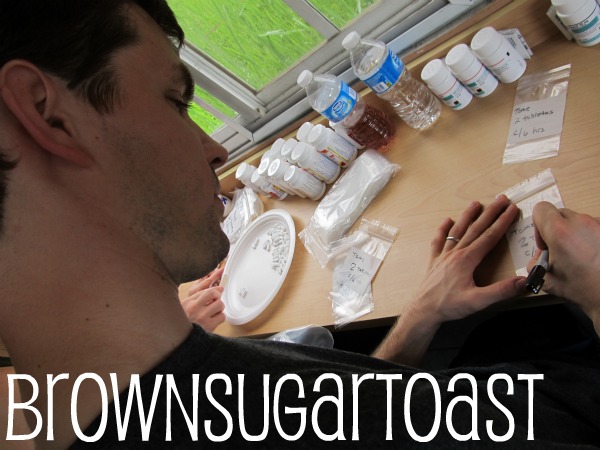 The next day we drove 3 hours to the site where the helicopters would pick us up. We traveled for 30 minutes in the heli: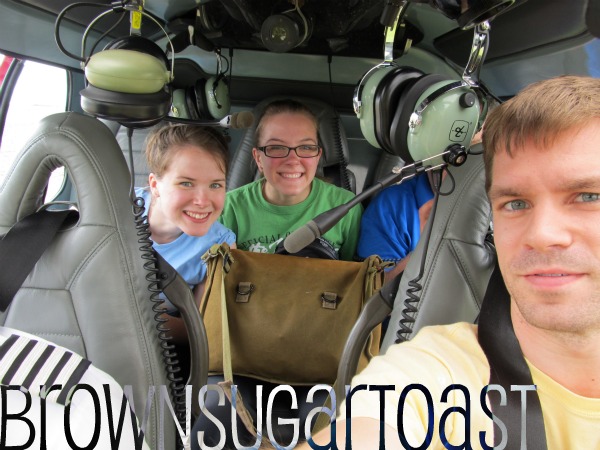 beautiful view while traveling: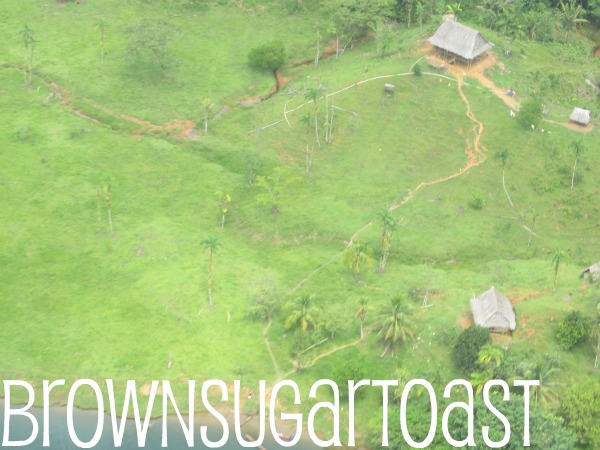 then arrived in the jungle. We arrived during their Sunday service: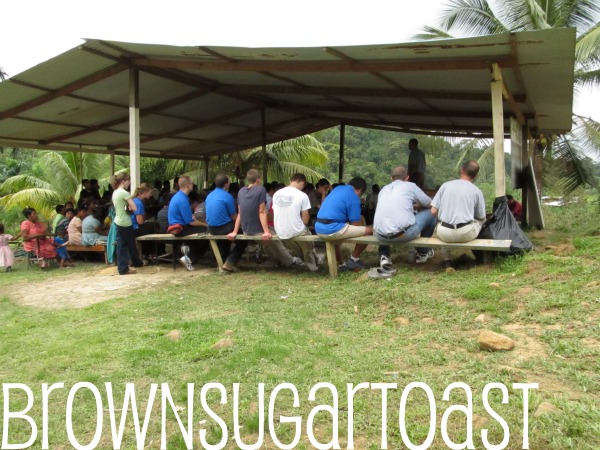 After the service, everyone started walking down the hill to the river: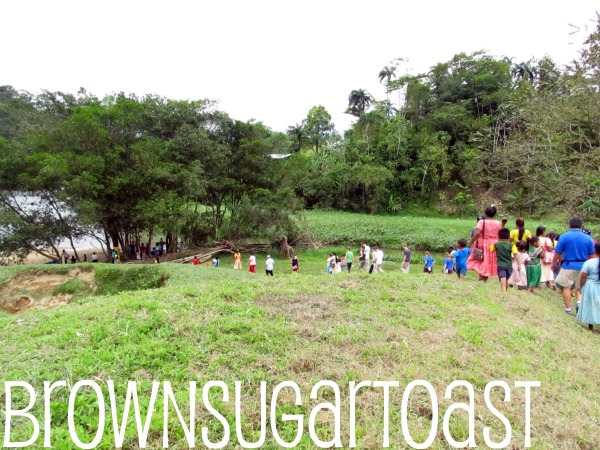 We all gathered for a baptism. It was really cool to see it done in the river!!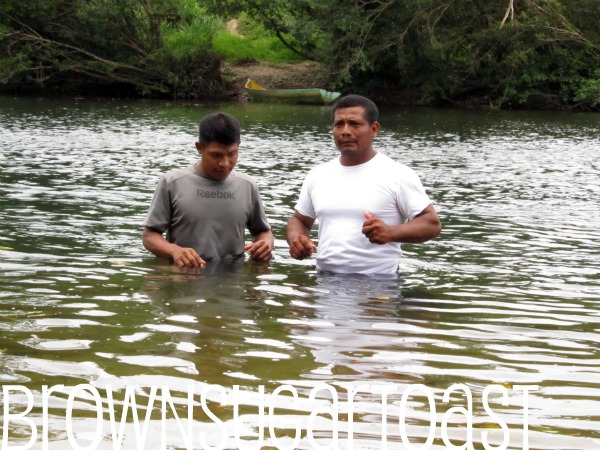 The next day began our clinic! This was such an exciting time for all of us. Here's what happened:
When the people first came, they stood in line for registration: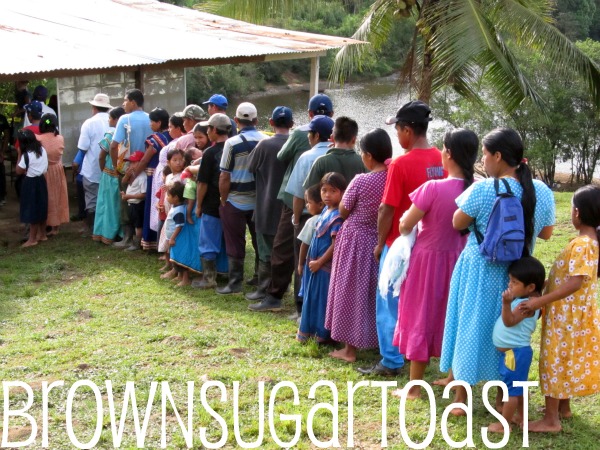 Basically, we wrote down their name, village, medical problems, and then they chose any 2 of 3 doctors to see: optometrist, dentist, or medical doctor. After this, they went to triage where some of our amazingly awesome teens took their blood pressure, pulse, temperature, weight, etc: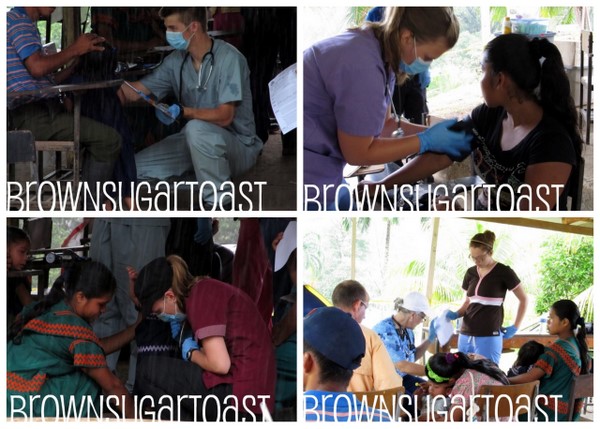 Next the patients were taken to whichever doctor they chose: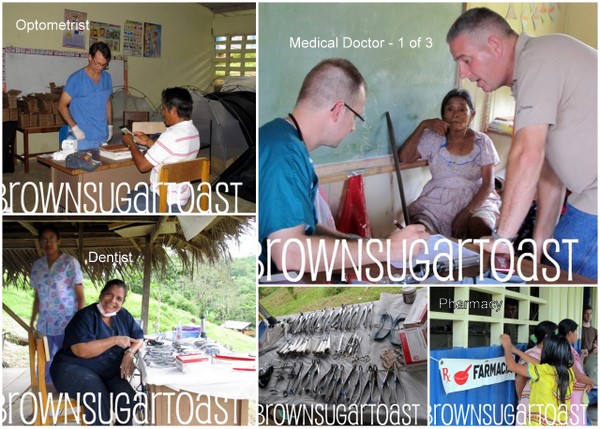 After they finished seeing the doctors, they went to the preaching service: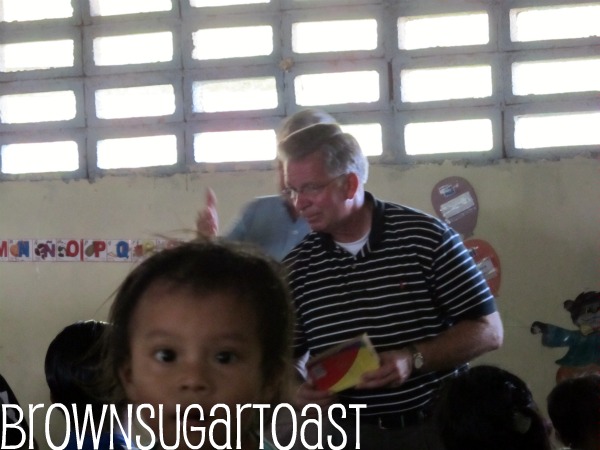 then to the pharmacy to pick up their medicine and vitamins: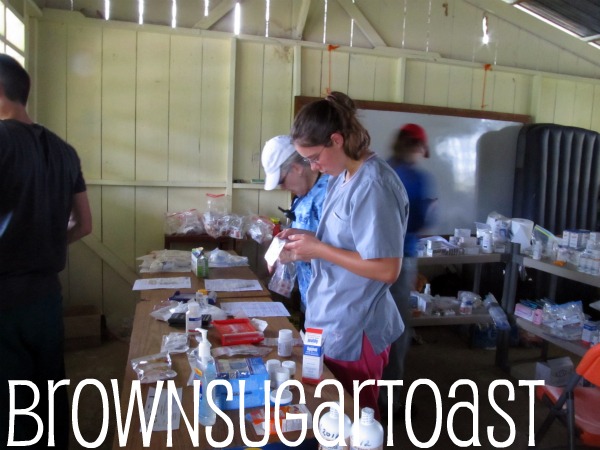 See all the medicines in that pic? Yes. The pharmacy was a hoppin' place.
And, for human interest…here is a picture of our bathroom. This bathroom was extremely nice. It was like a Taj Mahal bathroom – especially for out in the middle of the jungle! Notice the arrow? Yes, I wanted to draw attention to the hinges. See what they're made out of?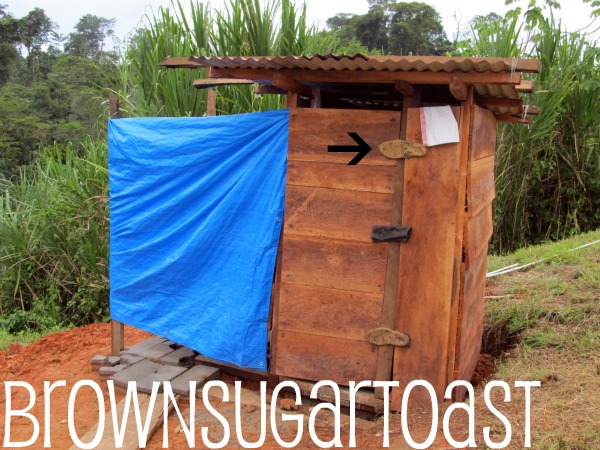 They're from shoe soles!! Ingenious! They just nailed them to both sides. They worked very well. Behind the tarp was a large bucket of rain water. That was our shower. 🙂
We ate MRE's for dinner and they cooked a big pot of rice for us to eat too. The rice was the best part. 😉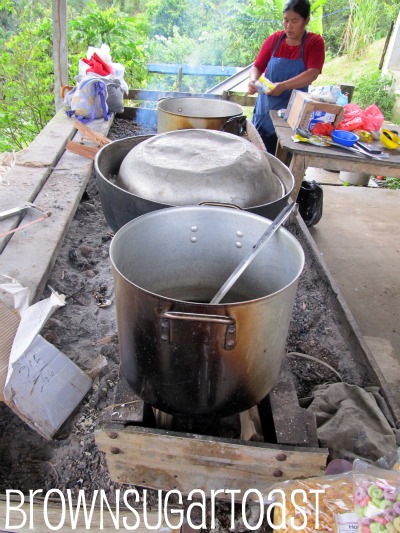 Every morning, some of the Panamanians made us fried bread. It was super yummy – especially with sugar on top.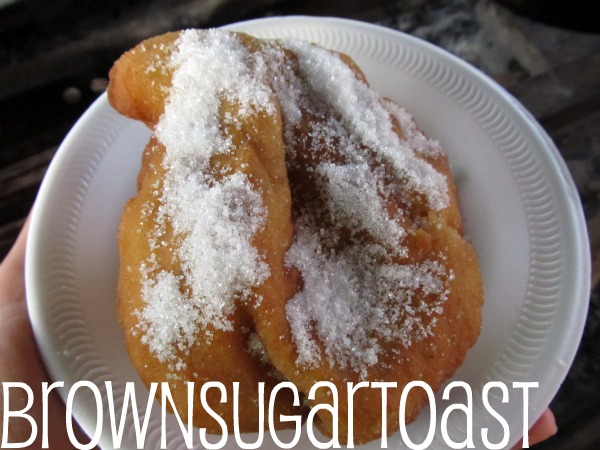 As you can see, I felt no need to be conservative with the sugar. ha 😛
(after this picture was taken, I bit into the bread and noticed something black.
I looked closer.
When I saw legs, I decided I was full.)
My favorite part of the trip was the people. Especially the precious children. Here are some of the dear people we worked with: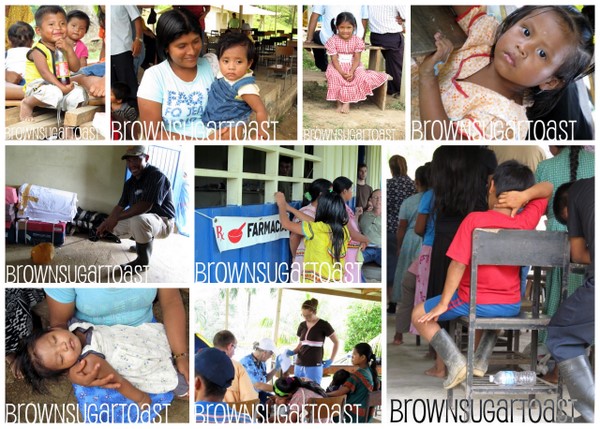 All in all, it was a wonderful trip. Really wonderful. I don't know the exact number of people we saw at the clinic, but I know it was well over 600.
215 of those people trusted in Christ as their personal Savior. That's why we went – to bring physical healing, but most importantly to tell them of the Great Physician who has the power to heal their spiritual needs.
I can't tell you how thankful I am for all the prayers you prayed for our safety and effectiveness. The Lord truly blessed. It was one of the best experiences of our lives and we are thankful we were able to have a part!