Hi there! How was your Easter weekend? I don't know about y'all, but our weather here in the south was a-ma-zing. Rather windy + chilly on Saturday, but really amazing other than that!
On Friday, it was so gorgeous outside that I decided to just eat in our front yard. About 15 minutes into preparing everything, I was thinking about what a lot of WORK goes into just taking food outside to eat! Phew! But it was fun anyway. While we were outside, I noticed Susanna's suggestion to read through the Easter story from the Jesus Storybook Bible. So Jonathan and I read several of those stories to them. Let me tell you – I'm so very glad I did that. It was a blessing for me to read it – even if I didn't have kids to read it to! Later on that day, I also read them the crucifixion account from The Big Picture Story Bible. Both were excellent.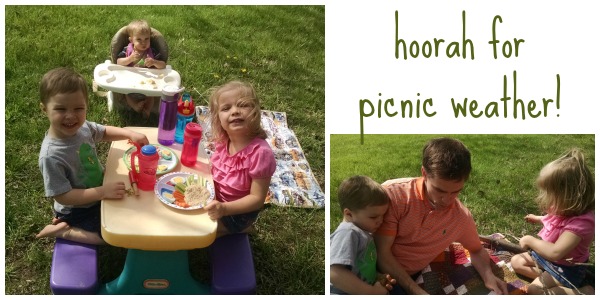 I needed to make bird's nests for our Easter Egg Hunt outreach, so I finished those Friday. I did change up the recipe a bit and liked them even better than last year. It was a good thing I had to pack these up to give away or else I would have consumed waaaaay more than anyone could deem appropriate.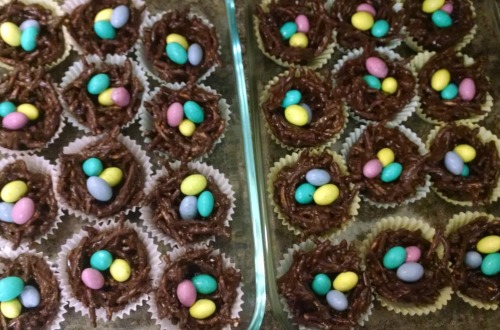 And Saturday morning was the Easter Egg Hunt! Really, it was more like a festival. Bounce houses, carnival games, face painting, cotton candy, and a big hunt at the end. This was a new outreach that our church tried this year, so we weren't sure what to expect number-wise. Let me tell you, God brought in hundreds of people! Every space in our parking lot was full and people were parking on the grass. It was extremely windy that morning, so all the prep didn't quite go 'as planned.' But it went according to God's plan. And we were able to minister to over 100 families! Praise God. It was a great testament to His power.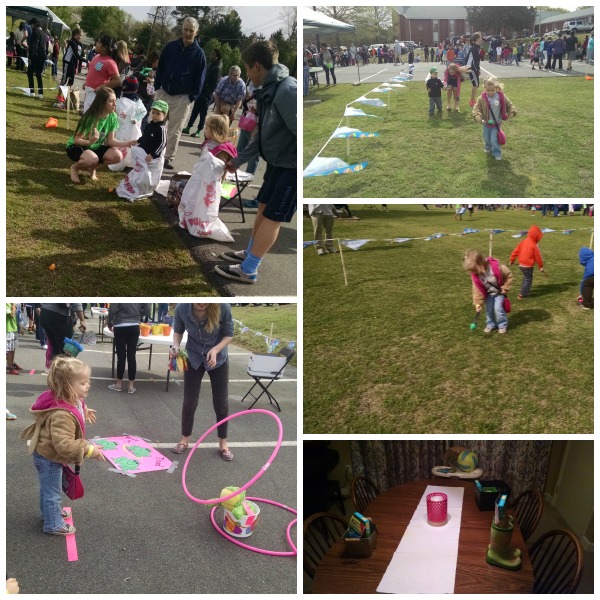 The Easter Bunny came Saturday night and left gifts on our kitchen table. How nice of him.
Sunday morning, we managed to capture a family pic without even using a selfie stick. My husband has skills.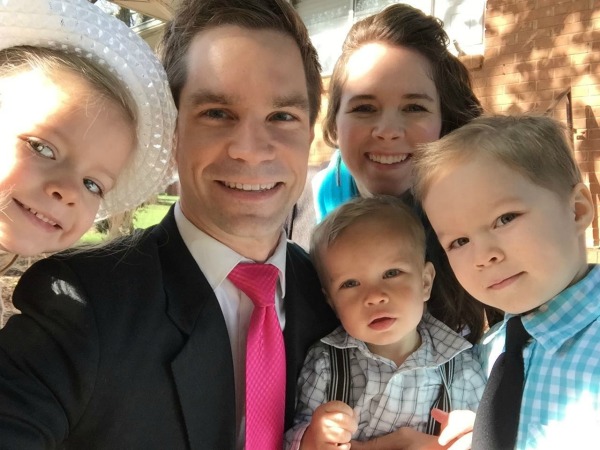 And we even got in a couple shot. Plus Miles. Which is what most of our couple shots look like. We're totally okay with it.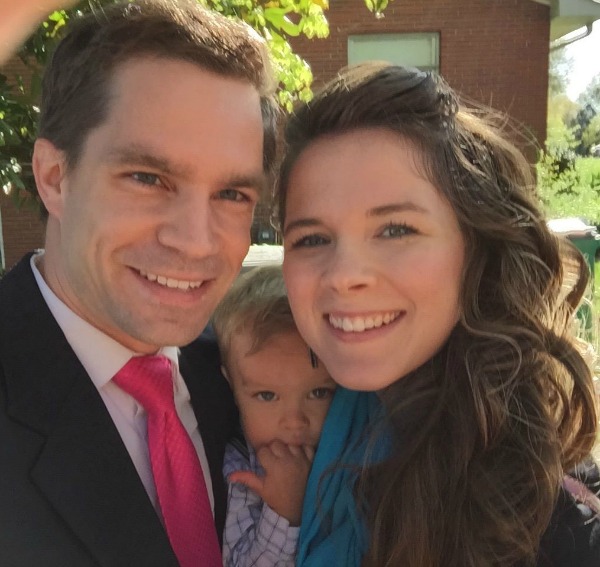 What a great weekend to meditate more on Christ, His sacrifice on the cross, and His resurrection from the tomb! He has conquered death and is alive!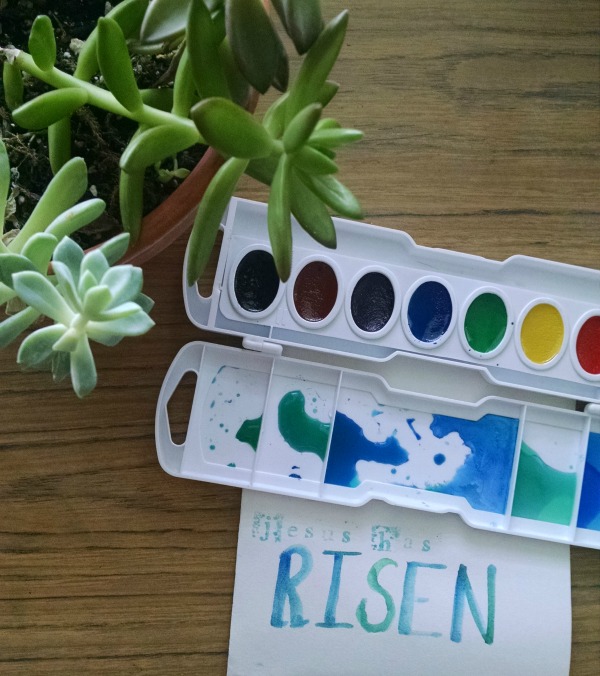 Take heart. Whatever problems you face today – there is a living God. Trust in Him!