Want to know what I've been doing lately?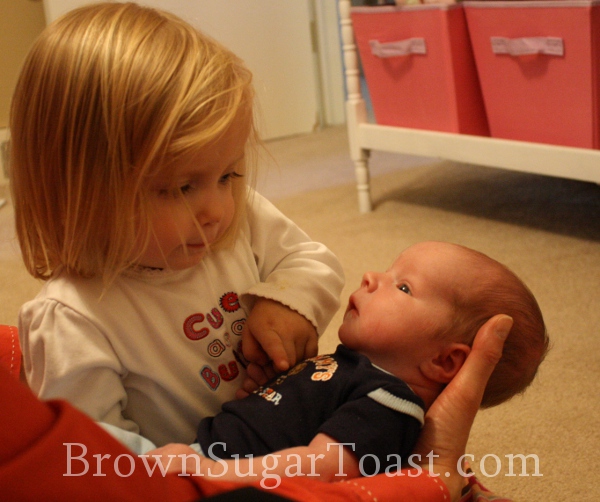 Spending time with my little ones. My little girl is having a hard time adjusting to Mommy (who is somewhat out of commission) and Daddy spending time with someone other than her. It's a tough transition for all of us, but especially hard for a little one to understand. (By the way, if any of you experienced Moms out there have any thoughts on how to make it easier, I'm glad to hear your ideas…)
Anyway, I was hoping to have my birth story written for today's post, but … life, kiddos, and emotions are kinda BIG right now and … well, it's just not happenin'. 😛 Anyway, I really do hope to have it up on Friday but we'll just have to wait and see how things pan out over the next couple days.
Well, over and out. I'm off to spend time with my little man.