Right before Thanksgiving, we packed up our things and headed for the hills to take a family picture.
Of course, that sounds more glamorous than it actually was. In reality, we were attempting to go to the end of a trail and set up our tripod to snap a few pics. But even though I was positive I knew the way to get there, I was positively wrong. Jonathan thought he knew where it was, but in the end we had to resort to good old google maps on my phone. Bless it.
During our unplanned detour, we happened upon a lovely field. Jonathan said, "Hey, that would be a cool place for a picture." And I yelled, "Pull Over!!" No, of course I didn't yell it. That would be ridiculous. Maybe.
Despite our rocky beginning, we were able to catch a shot with 3 out of 5 of us looking at the camera.
The other 2 were too busy kissing to care.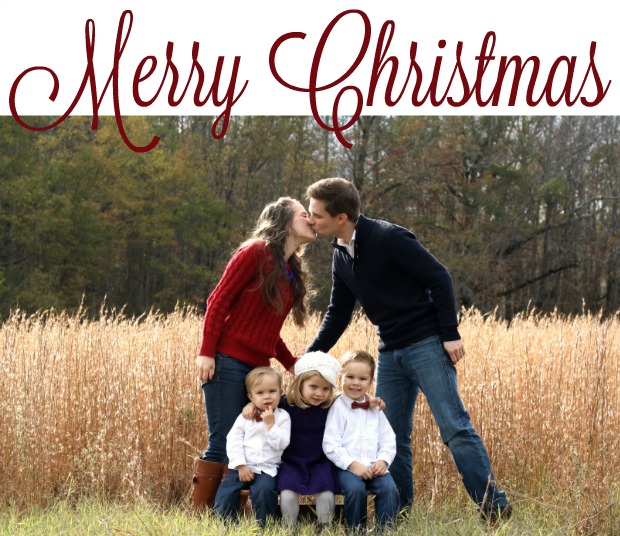 Merry Christmas from my family to yours!
// related: 4 tips to taking your own family pics //