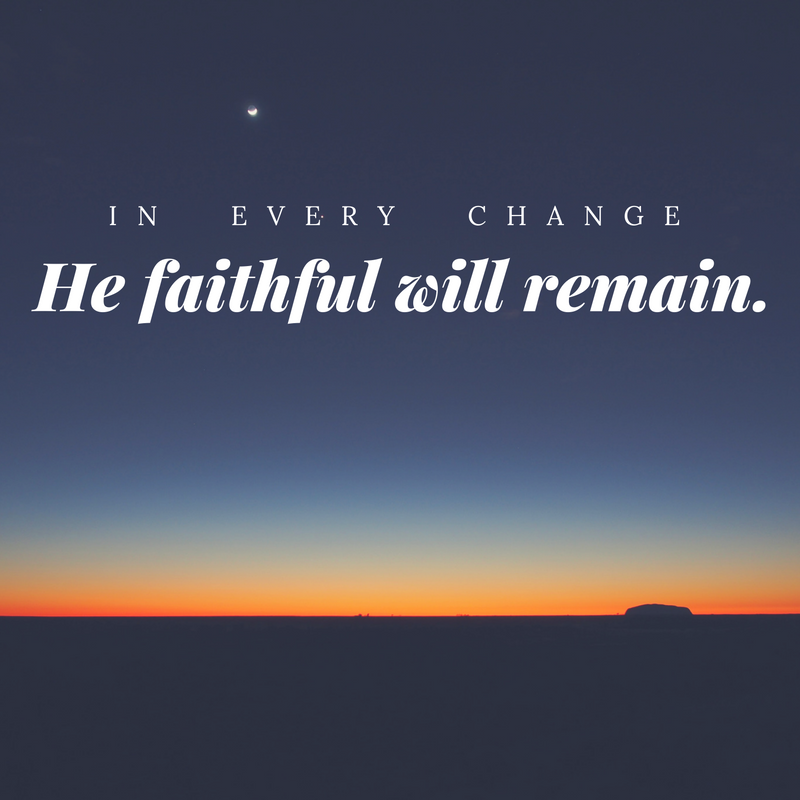 My family has a big change taking place in 2017.
In order to make this as undramatic as possible, I'll just come out and say it: we're moving.
Long story short: my husband, Jonathan is going to be an assistant pastor at my Dad's church in Virginia.
Short story long:
well, how long do you want?
The semi-novel-length version is this:
My husband has been working on his PhD for a couple years. Most of you already know this story. Our tentative plan has been for him to finish his degree and then pursue a senior pastorate position. But a while ago as we were praying and talking through our next steps, we started talking about what a great experience it would be to learn from another ministry before setting out in a senior leadership position. The idea seemed a bit far-fetched, though, as we were only looking to be at a ministry short-term (2ish years) – and we couldn't imagine that a ministry would be interested in an assistant pastor for that length of time.
Enter God.
I mean, He's always in the picture, of course. But sometimes we see Him in a clearer way, especially when He blows our idea of what could never happen out of the water.
Soon after Karis was born, my Dad contacted Jonathan and asked if he would consider serving as his assistant pastor for a couple years until our PhD journey is complete.
Enter many hours of prayer, thinking, talking, and advice-seeking. Through this time, we were conscious that this was the exact type of opportunity that we had talked and prayed about a year earlier. After many conversations with God and each other, a skype "interview/getting-to-know-us-session" with the church in Virginia, and a unanimous church vote, we knew this was God's next step for our family.
I am not exaggerating even the tiniest bit when I say that I felt incredibly sick to my stomach the night Jonathan told our dear church family here in Charlotte that we would be moving to Virginia. Oh, the many precious relationships God has given us here! Although we don't have any actual family nearby, God has so knit our hearts with the hearts of our church family that the idea of breaking those day to day relationships is just plain old painful.
But through it all, God is kind, isn't He? And He shows His kindnesses through daily feeding of His Word, hundreds of blessings throughout the day, and love from those around us.
Our family is in transition now. Our home has been invaded by a gazillion and two boxes. My kids are excited to live near family (my parents and oldest sister's family live in Virginia), but also speak tearfully of leaving sweet friends here in Charlotte. And while my Mama heart aches to think of their sadness, I can't help thinking how much this is preparing them (not to mention their parents) to live a life of obedience and faith. Faith doesn't make decisions based on the ins and outs of every future detail because faith isn't living by what you can see.
Faith-filled decisions are concerned with one thing: Am I obeying God? If the answer is yes, then your decision has been made. Nothing else matters compared to pleasing and obeying God. So cling to the One Who has put these changes in your life. In every change, He faithful will remain.
---
Because of our current stage, I am developing a new hobby called packing. Therefore, my writing time has been even more scarce than I imagined when I wrote this post stating I would not be blogging regularly. But considering writing is cheaper than therapy and oh so much easier to come by, I have great goals of continuing with more frequency. At least more frequent than once a month. Which means that even if I only write 2 posts this month, I've just doubled my frequency. Way to make high goals, Christa. #fistbump
I still haven't shown you the seating for our table, so there's that. I'll see what I can do.
Thank you, friends, for following along on our journey.
I'm thankful that the internet world isn't limited by things like location, aren't you?