"O Christmas tree, O Christmas tree,
how lovely are thy branches…"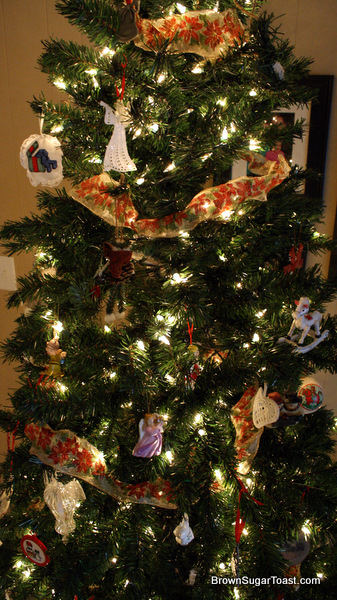 One of my favorite sights during this season is a lit Christmas tree – especially when it's shining in the night from a cozy home. The other night, my family was driving home and I was peering at all the houses to see all the beautiful trees. That's not weird, is it? I mean, I wasn't in their yard or anything… No, it wasn't spying. And no, I'm not defensive. I'm just explaining. 😉
Growing up, we always had a real Christmas tree. I loved picking it out…driving home with it on our roof…the smell of it in our home…and even the fun of watering it throughout the season. My hubby said they always had an artificial tree except for one year – and that year their tree got infested with spiders. Seeing as 99% of the work of getting a real tree would fall on his shoulders, I've never pushed the issue of getting one. I'm fine to just light "Christmas pine" scented candles throughout the month of December. 🙂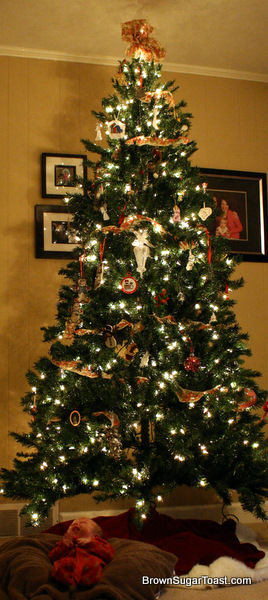 There's my little blessing lying under the tree. Believe it or not, it's been 5 weeks since I gave birth to him! (and if you like reading birth stories, you can check this little man's out over here).
You can barely see my DIY fur-lined tree skirt, so here's a closer pic: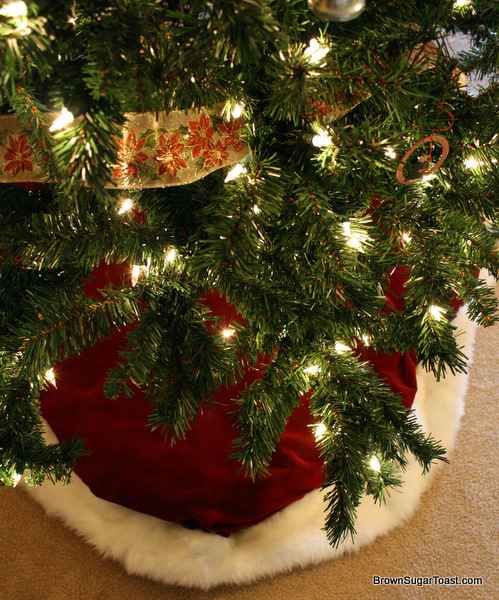 Maybe this year you'll find a baby under the Christmas tree…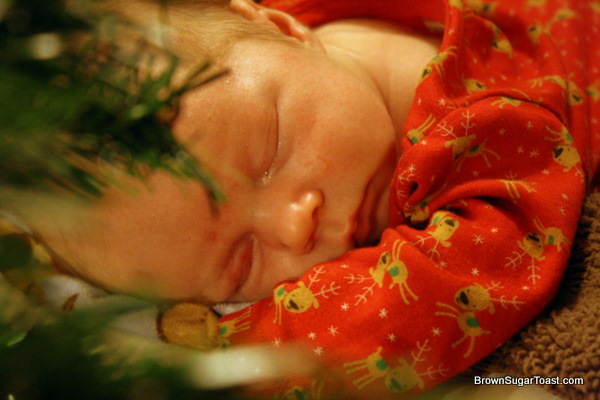 Or maybe you'll find 2 babies…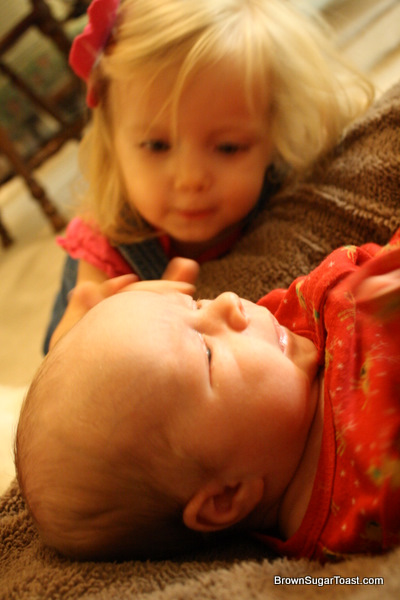 Whatever is under your tree, I trust you will have a very merry Christmas season making memories with those you love!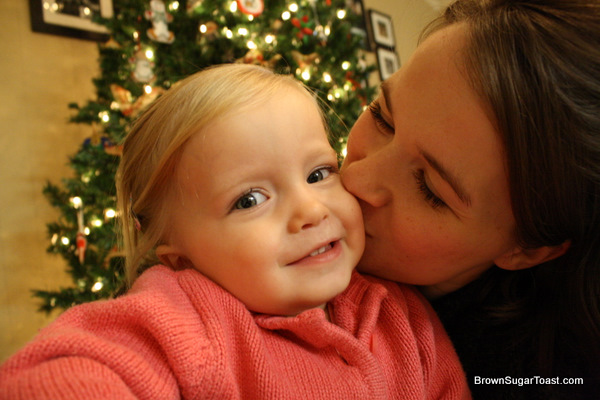 Linking up to:
Thrifty Decor Chick