Hey guys!
I just made some awesome Mother's Day cards (hi mom!) 😉 from Tiny Prints! They have a deal going on – through tonight only!! – where you can get 3 cards for 99 cents each!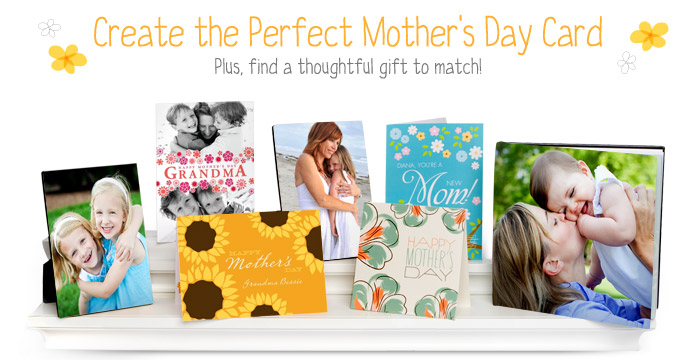 Of course, the reason I love it is because I can make it personal with my own pictures and greeting! I won't show you which pics I used because I don't want to ruin the card surprise. But you are safe to assume the pics are of my little girl. 😉
So, go check out Tiny Prints Greeting Card Collection! You can create personalized Mother's Day Cards and have Tiny Prints mail them directly to you or the recipient. It only costs $.44 extra – the cost of a stamp. You can even schedule the delivery date to be closer to Mother's Day. Simple. 🙂
If you're interested, you can also sign up for a Free Greeting Card Membership, giving you three FREE cards to use right away, plus discounts on future cards.
I have heard RAVE reviews on these cards and am so excited to get mine in the mail!
$.99 cents for a personalized card? You can't beat that!
Don't forget – today is the last day to get them for this price. Just use code AFFMDAY at checkout to get the promo price.