I love my baby girl.
She is quickly becoming a little girl, not a baby girl! I love spending time with her in the regular day-to-day things, but sometimes we just need to take a little time out for a Mommy/Daughter date. I know she's only 15 months. But I also know that I will never be able to replace these precious memories I have with her. And somehow, I think she enjoys them too. 🙂 Really, who wouldn't want to spend time with this little punkin??? 😉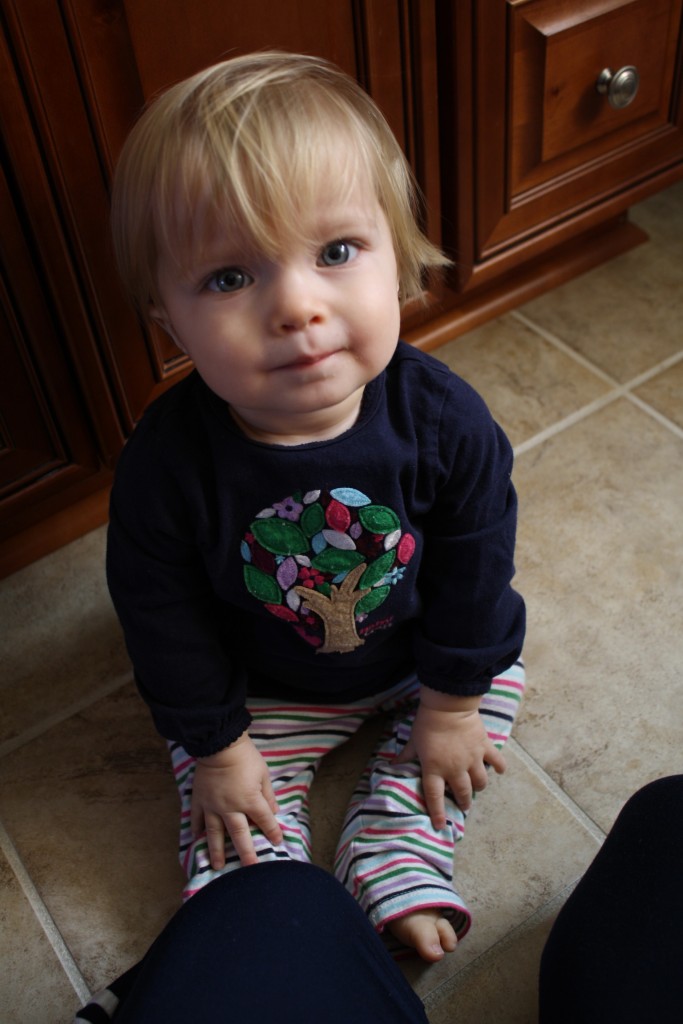 Is there a special girl in your life? Maybe it's time to take them out on a little date – just the 2 of you! You don't need to spend money to do it…just find out their interests and plan something they would love! Here's what my little girl and I did…
First, we had a mommy/daughter pedicure time. Nails before: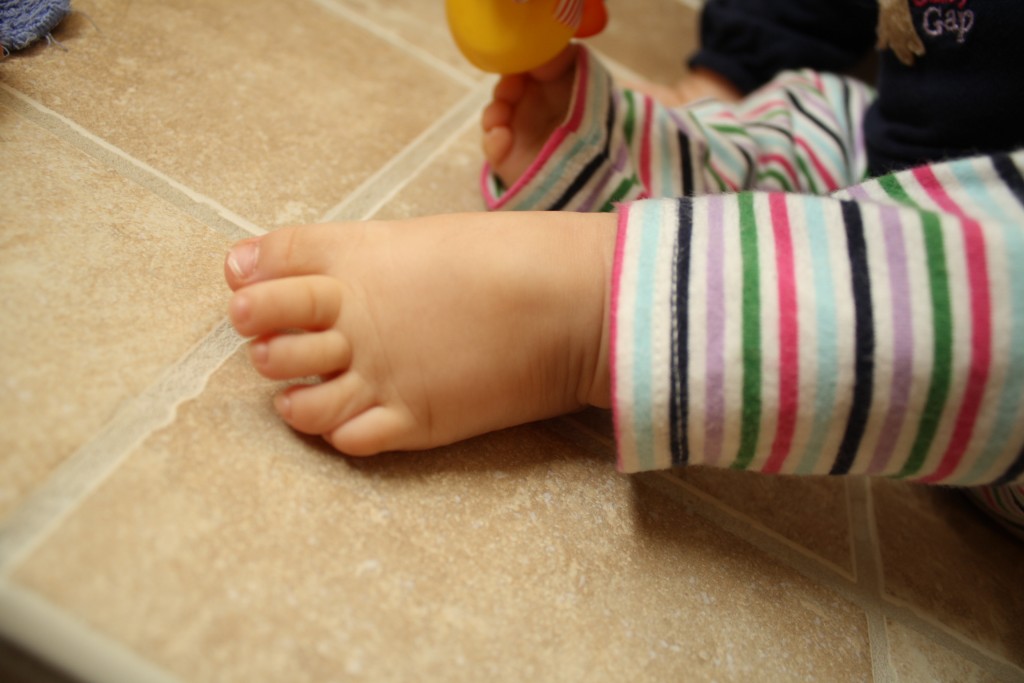 Supplies: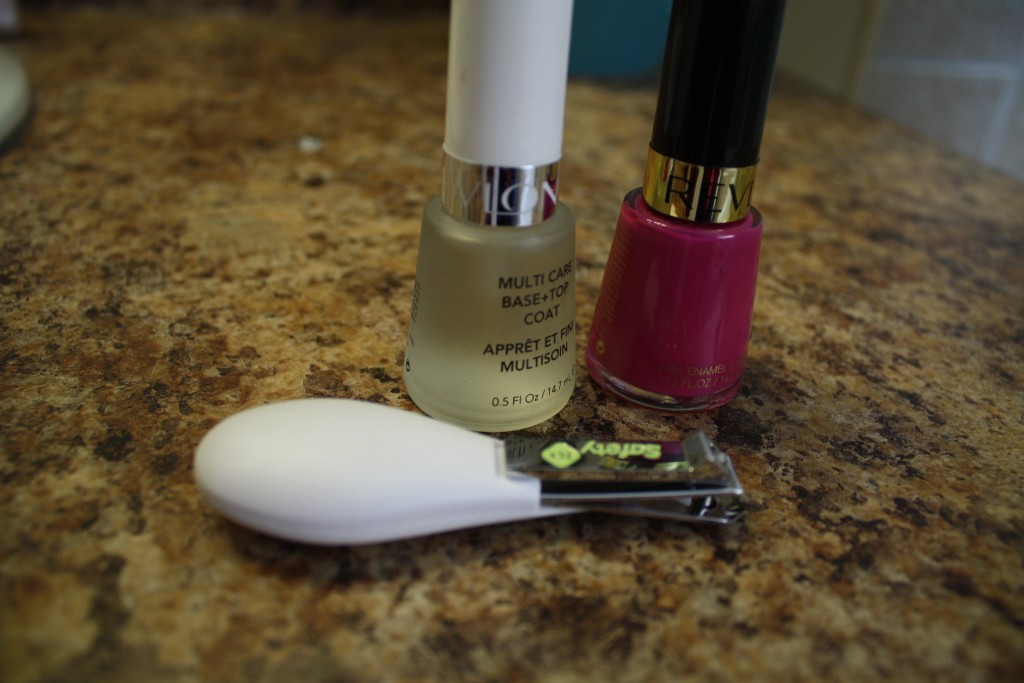 Nails after: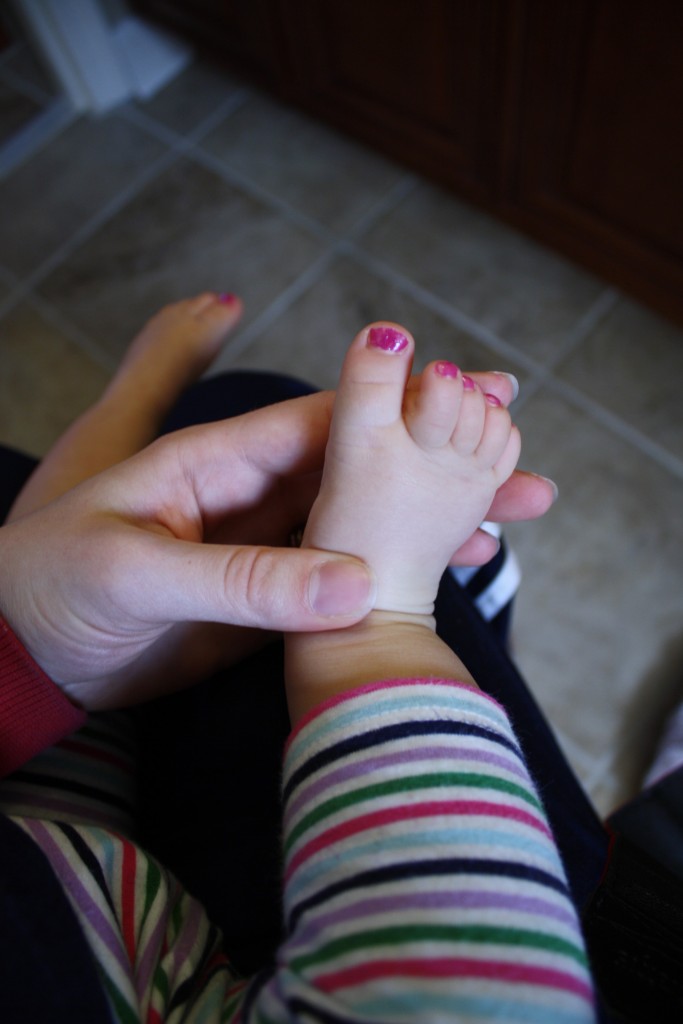 And with Mommy: 🙂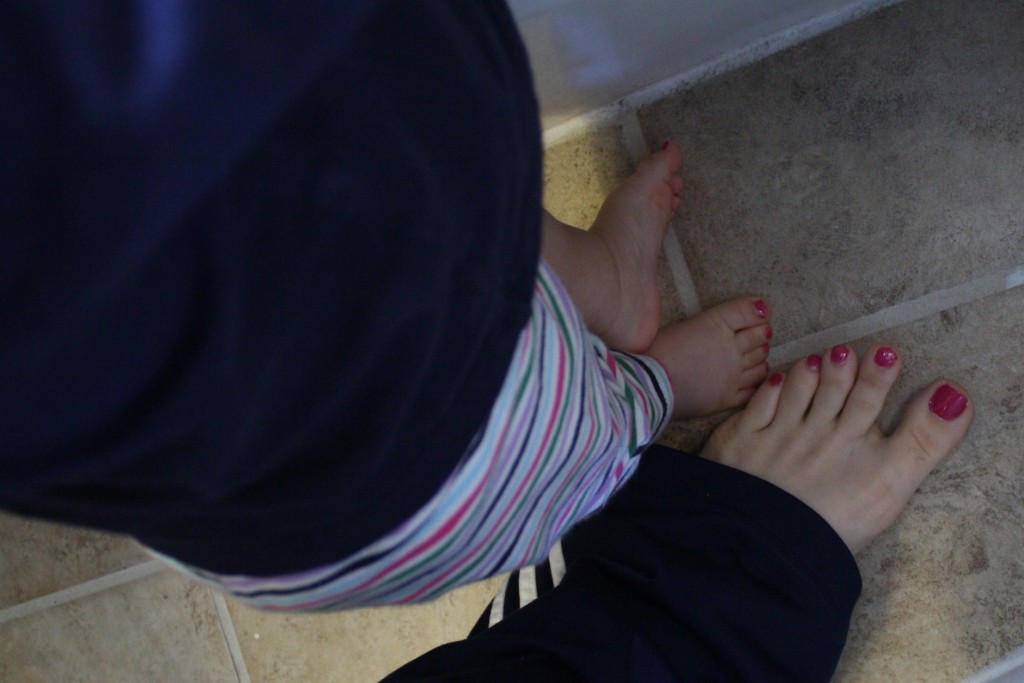 But, what she loved doing most: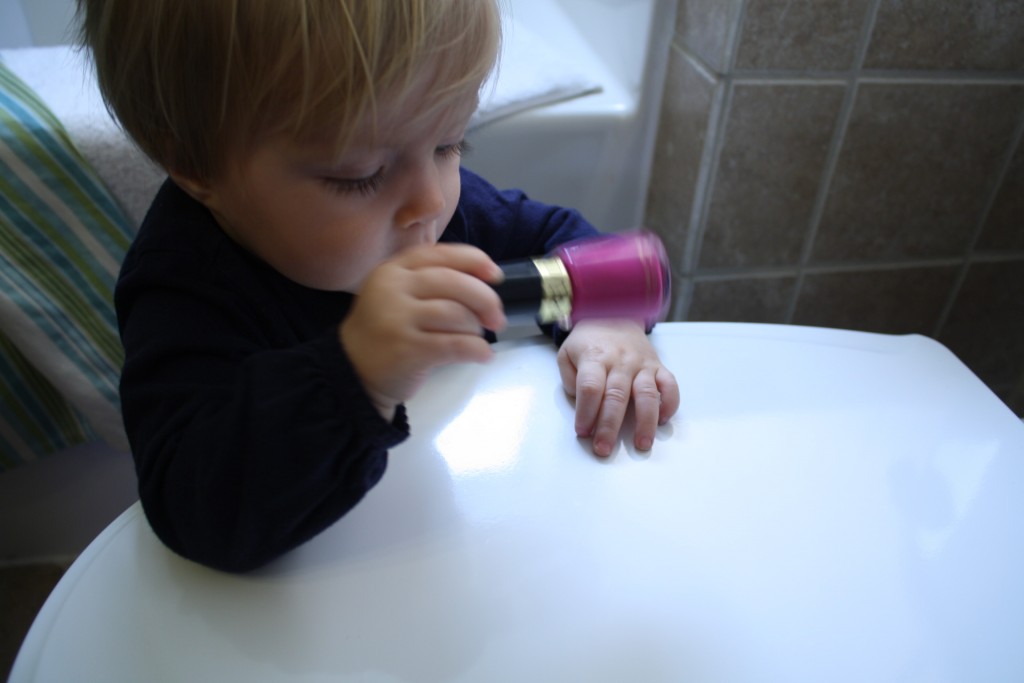 Yes, banging on the toilet seat with the nail polish. ha – don't worry, nothing was injured or cracked during this process. I think I lost a little of my hearing, though. 😉 She had a blast!
Now, on the day I painted her toenails, we actually went to the library. Have I mentioned she loves books?? 🙂 We were looking at the books and reading some of them together when all of a sudden, she almost jumped out of my arms! Behind me was a big play area with lots of wooden toys! So, I played with one toy and organized the colored pegs and tried to ignore the lady sitting nearby she played there for a while. And I had a good ol' time myself. 😉 Then, after that we went to Starbucks and split a blueberry scone. She LOVED it! Unfortunately, I didn't take pictures of any of that because I didn't think about writing about it. 🙁 But, here's another idea that we did together that doesn't cost any green.
You start with this: (or something similar)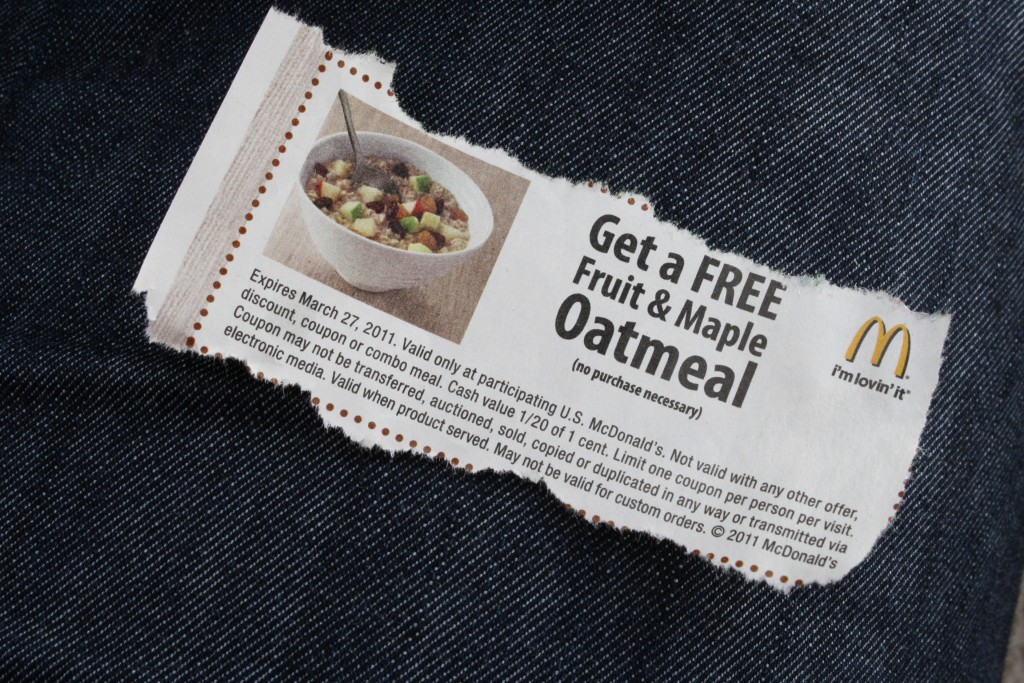 You get this: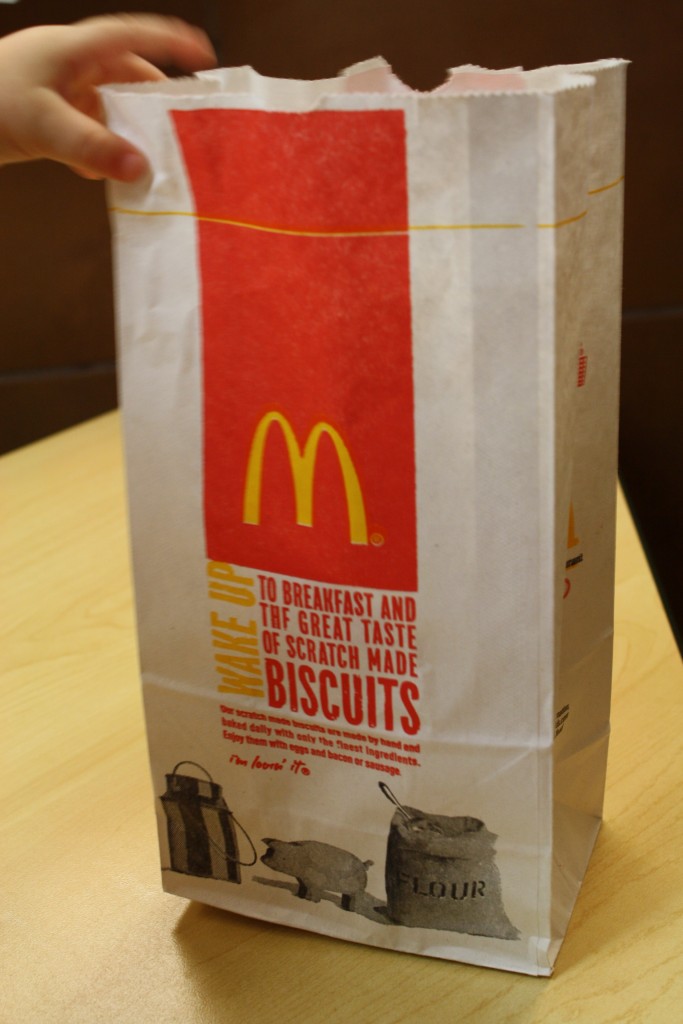 (see that little hand grabbing the top of it?) 😉
You feel a little nervous about trying … ahem … oatmeal that is labeled scrumptious: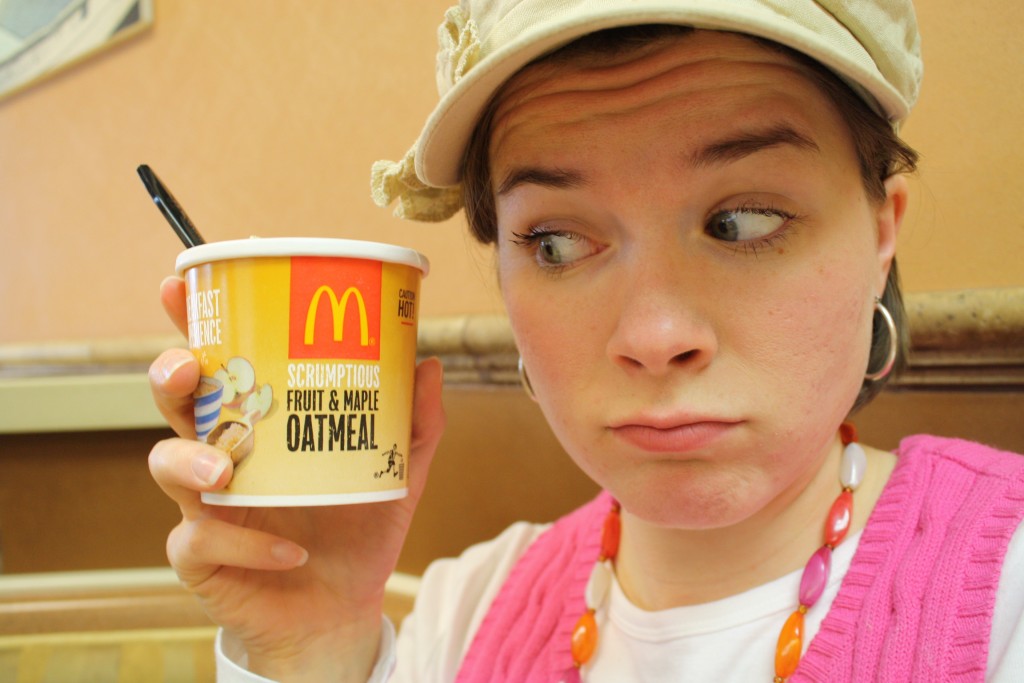 Your daughter, however, has no such qualms: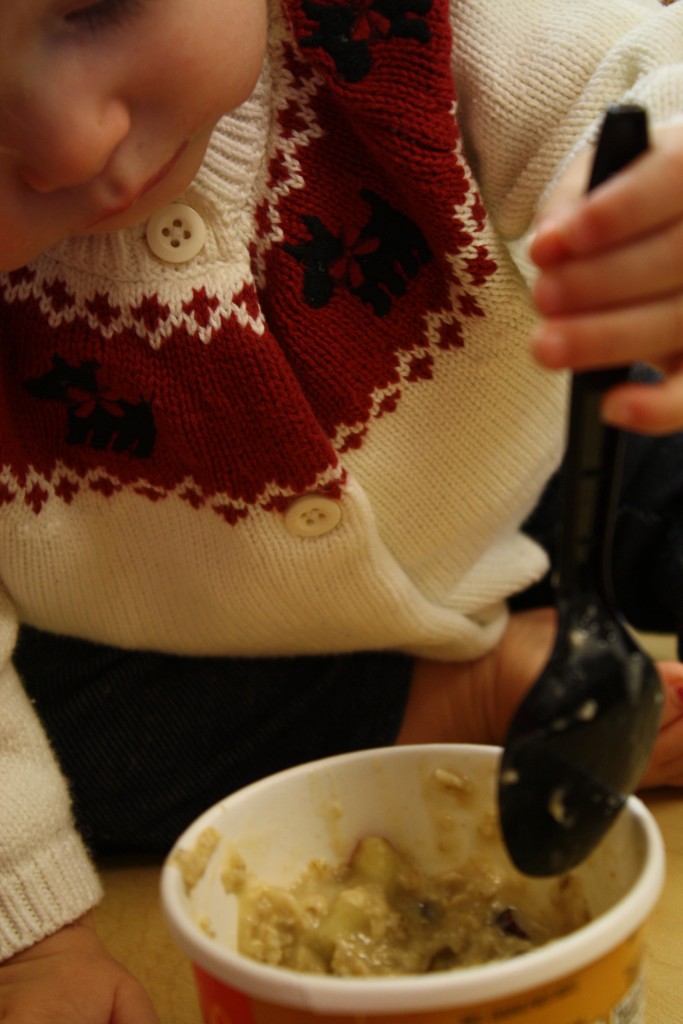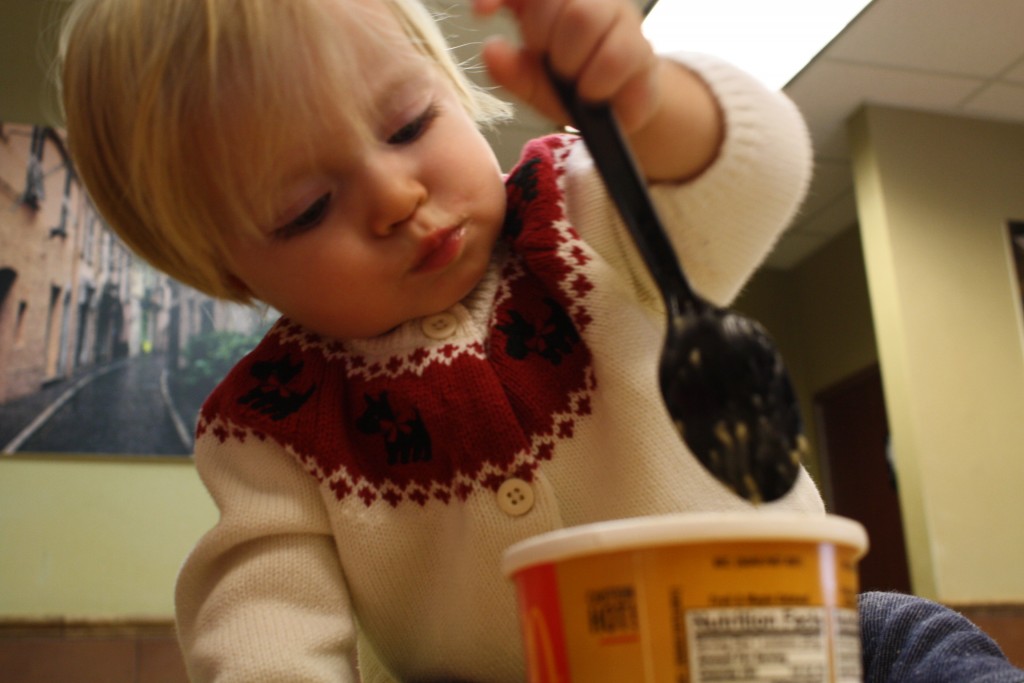 And it's good!!!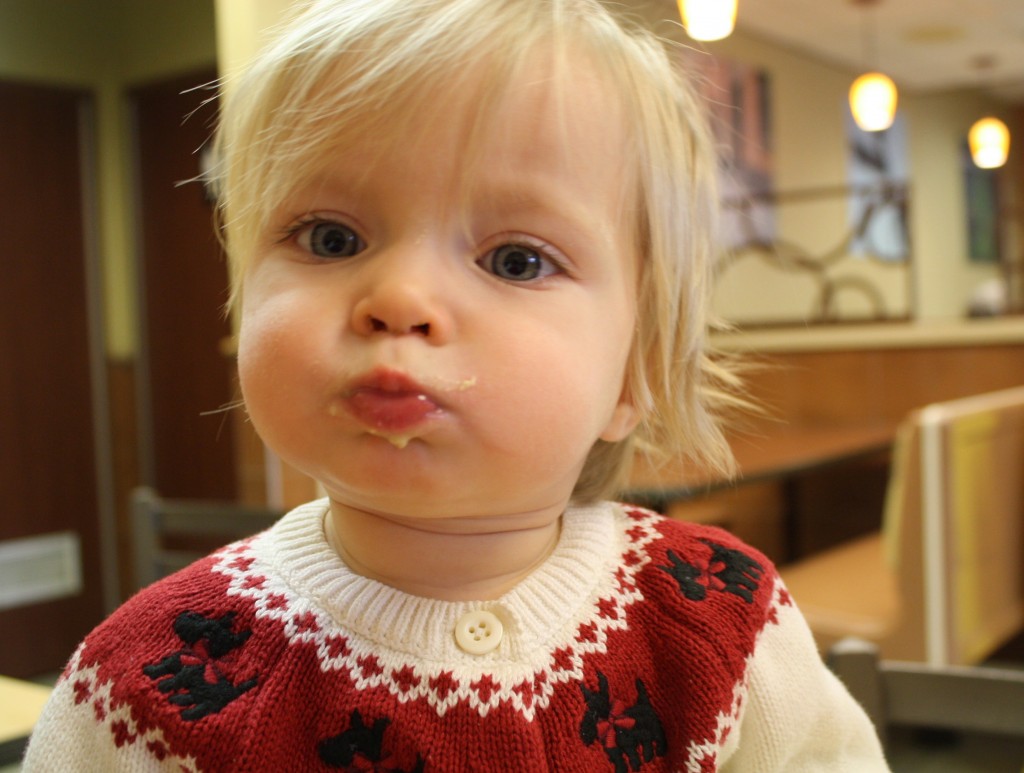 I attempted to take a picture of both of us and it was a major fail. But here it is anyway: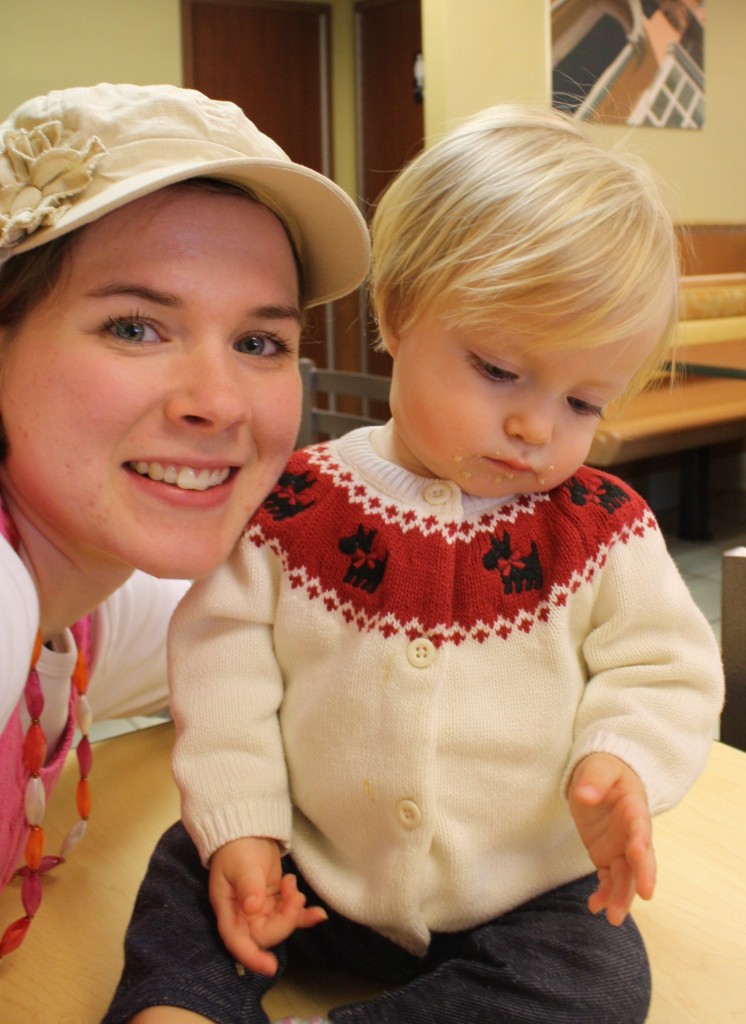 And, since you're trying to do things your little girl will enjoy, why not let her play with what she REALLY wants to play with? ha! 🙂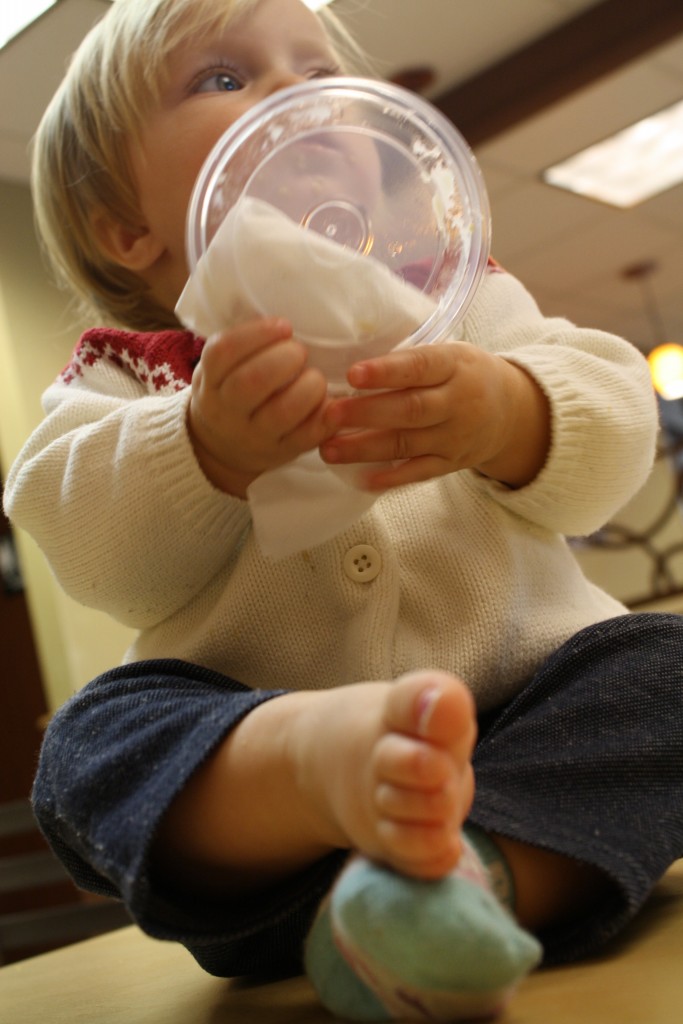 Anyway, that's what we did for our day out. You know, it doesn't have to be a whole day. Ours wasn't. I even snuck in some grocery shopping in the end. But it was fun because we were spending time together.
And I won't ever regret that.
So, what about you? Ever taken time out for a mommy/daughter date? I would love to hear the ideas you have!! I am always stocking up ideas for now and the future!