I've been needing a wreath for my door ever since I moved…um…2 months ago? I had several qualifications:
inexpensive (read: less than $5)
seasonally appropriate (which is why I haven't hung my Christmas wreath up…)
pretty (basically just something I liked)
I saw some really pretty lima bean wreaths around the 'net, but when I went to look for supplies I realized this wreath was not going to be less than $5. Plus it was going to take a lot of time. 2 strikes and he was out. So I went home from Walmart slightly discouraged that I didn't have a wreath. However, I was still committed to my cheap-o goal.
I already had a wreath form I had bought from the dollar store I while back: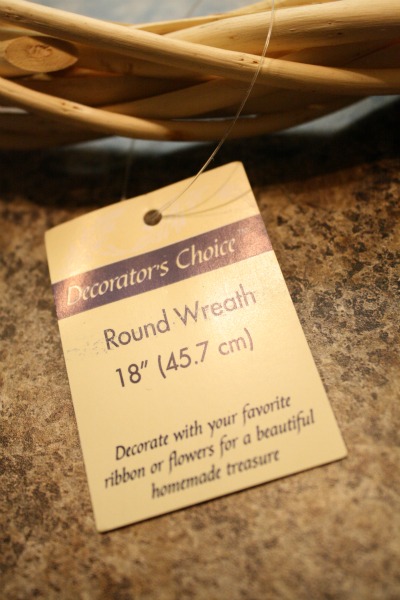 So I had $4 left to spend. hmmmm…what to do, what to do…
I was sitting outside one day while my little girl was playing in the pine needles (who needs toys?!?!?) when I noticed this tree for more than just a tree: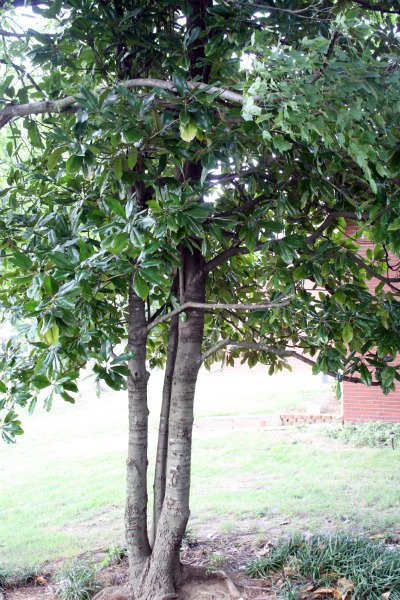 Hellooooooooooooooooo wreath-making materials! And since the tree is on my property, I didn't even have to beg, borrow, or steal to obtain the leaves. 😉
I snipped off a pile of beautiful magnolia leaves: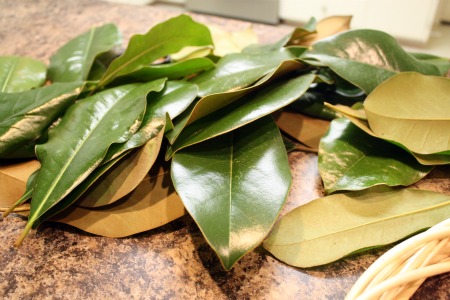 Fired up my hot glue gun: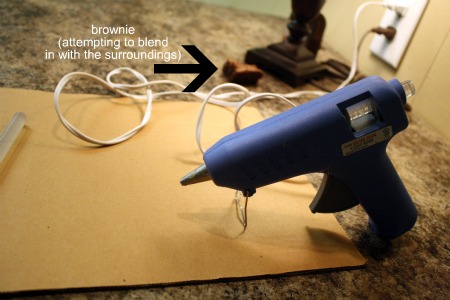 took a bite of my non-blending-in-brownie and started to place the leaves in my wreath: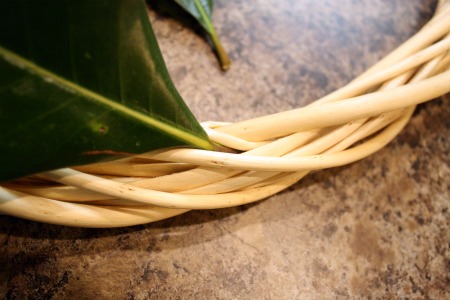 The leaves stuck in the wreath really well, so I didn't end up using much hot glue to secure them to the wreath. However, some of the leaves weren't laying the way I wanted them to, so I hot glued them "into position" as needed.
Then I hung my creation up on my door: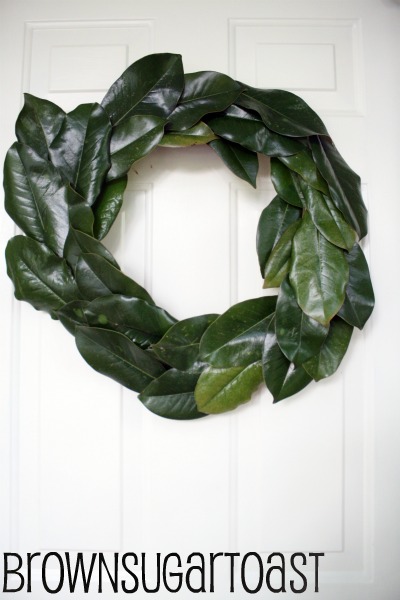 And voila!!
A magnolia wreath on the cheap! I already had the glue and the leaves were free, so my total cost for this wreath was $1. plus tax. 😉
So something like $1.08 probably. 🙂
So how about you? got any wreath projects up your sleeve?
Linking up to: