Hey all you facebook users, you…
just a note to let you know Brown Sugar Toast on facebook has a new look!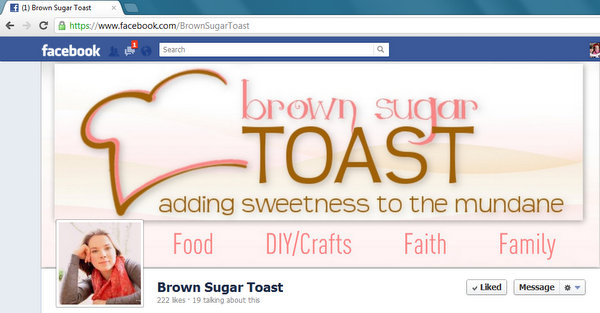 Nothing super major. But it took some major time for me. So…I thought it was worth mentioning. I worked on this last night while my little girl and I were eating bread together. Which, by the way, some of you have been asking for my bread recipe. And I do plan to share it soon. But tomorrow, I have a main dish to share.
And it's perfect for your Easter dinner.
(p.s. If you're on facebook but aren't getting my updates, head over here and click "Like" to stay in the know!)