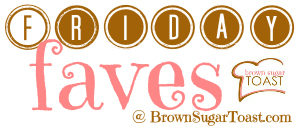 First of all – hallelujah it's Friday. This week has seemed longer than usual for some reason, and as soon as my man gets home tonight, the party is ON. Even if the party being on means we stay in PJs most of Saturday. But of course, we always have things we want/need to accomplish during weekends. whatev – the nice thing is that whatever we do, we can do it all together!
On to my fave links…
These chocolate chip scones are covered with a glaze and they look pretty delish. 
Well, couldn't you make your own wall art using push pins? Hmm…what else could you use to make lovely wall art?
That couch. I want it. The end.
I must make grilled pizza before cold weather hits. Oh wait, I still have approximately 4 months til that happens. I am in the south, ya know.
Too bad I just ate the last 4 graham crackers in the house. Otherwise I would be making these strawberry icebox bars now.
By the way, I DID end up yard-saling last week. And I slept in too. Anna Grace came with me and a nice older man hosting a yard sale was so perplexed he didn't have any toys to give her that he handed her a snow globe with naked babies on the outside. It's the thought that counts, right? And he certainly was sweet to think of her.
I think the naked babies are supposed to be cherubs.
I also think there are more brown floaty things in the globe than there are sparkles and snow.
In conclusion, this lovely snow globe will be donated. It's been given a week to live at my home, and that week is quickly coming to an end.
Happy weekend, friends!
and may there be no cherubs in your future.