Hey hey! I can't believe the time has actually arrived…but my fam is on a "large family vacation" with my side of the family. And by "large" – I mean 10 adults & 11 kids (7 years old & under).
You may remember my sister and her family are on their way to the Philippines as missionaries? They leave next month, so this is kind of our "last hurrah" before they go.
Did I mention we're all staying in the same house? Ah yes. Memories are in the making, my friends.
We're each taking turns with meals, so nobody has to bear the burden all alone. And that cuts down on $ since we'll be eating at home the entire week. Anyway, with 11 kiddos in tow, eating out would be quite the … adventure … an adventure I think both we & whatever restaurant we chose would be happy not to experience!
One of our main goals during this time is to get a family picture. We're attempting to take it ourselves using a tripod and camera timer. I've been researching large family poses. Here are 2 I've come up with that we'll try.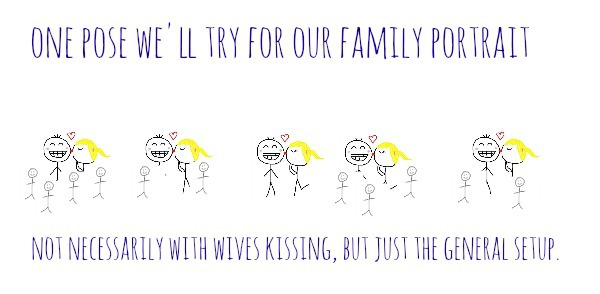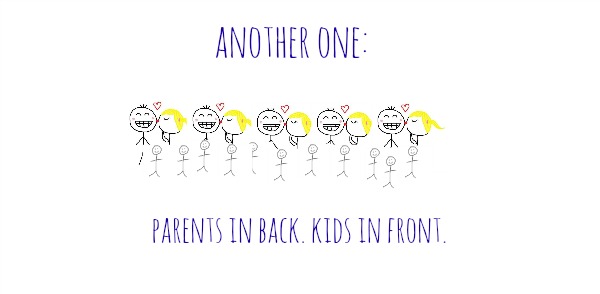 And I imagine we'll try something where the parents and kids are kind of in a hodge podge together – not necessarily in a line. But that's too difficult to make a graphic for, so … if it happens, I'll share it with you after the fact.
5 families getting together is no small feat. I'm so thankful for the time God has given us to spend with each other…especially considering we won't see my sister and her fam for a couple years. I will be a little absent on the blog & social media this week. Wanna soak up the family time. Oh yeah…and the sun. 😉
I will be instagramming, so feel free to follow me over there if you want to see some behind the scenes pics from our vaca. I'll be back here on the blog next Monday!