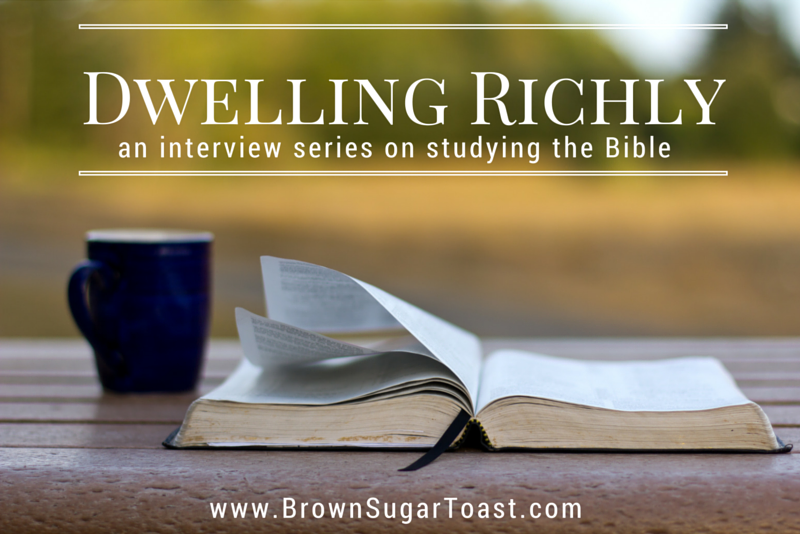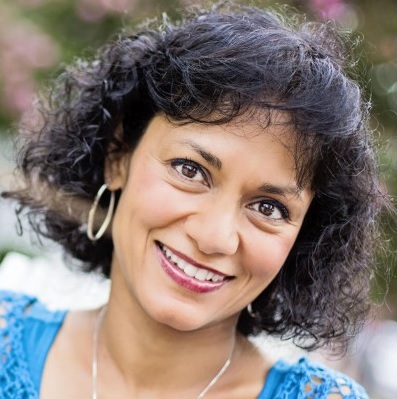 Vaneetha Rendall Risner is passionate about helping others find hope and joy in the midst of suffering. Her story includes contracting polio as a child, losing an infant son unexpectedly, developing post-polio syndrome, and going through an unwanted divorce, all of which have forced her to deal with issues of loss.

I begin my time in the morning by praying and asking the Lord to meet me in my time with him. Sometimes I read a short devotional at the beginning. I have enjoyed My Utmost for His Highest, The Valley of Vision and Taste and See among many others. Then I read the Bible and study, journaling the things that I see in Scripture. The verses that particularly captivate me I write in red in my journal – my thoughts I write in black. That way I can go back and look at them and know exactly what I was reading at the time. I do write a lot in my Bible in pencil as well and sometimes put the date when I see something significant that pertains to where I am right then. Every few years I get a new Bible – often with a new translation – so things seem fresh. I usually spend about 30-40 minutes doing this. Then I spend time praying – though often my prayers are interspersed with my Bible study. I use prayer cards for my family and close friends.

One thing that helps motivate me is knowing what I'm going to do in the morning. I have everything I need set out the night before so I'm not trying to figure out where things are or what I'm going to do. My desire for the Word was initially cultivated from a great need for it. Before I went through significant suffering in my life, I found that my times with God were more sporadic. I felt guilty when I didn't have a quiet time yet often I could go days without it. It felt like a nice thing to do. I'm more consistent in my time with God now – partly because I see how much it has changed me. And partly because I love the communion with God.

One of my driest times spiritually was when I was right out of college and working hard in my career. I felt I didn't have time for God, and kept making excuses that I would spend time with Him. Everything in my life was going well and spending time with God seemed more like an obligation – something to check off my to do list – than a relationship that was giving me life.
I overcame it when a mentor challenged me not to be so complacent. I was working long hours and a lot of people told me to be gentle on myself. They said I was going through a season, and I would probably get back to consistent study after that. That was just the excuse I needed to put off Bible study. I needed someone to exhort me that this was the most important thing I could do. And she held me accountable to do it. Knowing someone would ask me how my quiet times were going was the push I needed to have them regularly.

I always have a journal. A spiral one that is lined. I have journaled since I was 16 and it has been a significant part of my spiritual growth. I love to look back and see what the Lord has taught me over the years. My journal contains both my personal thoughts as well as the things I'm learning from Scripture – often intertwined.
I adore colored pens. Right now I'm using the PaperMate liquid flair pens. In my journal I use black for writing my own thoughts. Red for direct quotes from Scripture. And blue for other people's quotes.
When I'm at home, I sit at a table and usually light a few candles and use a small lamp. I really like having the room semi-dark – if I can get up in the morning before the sun comes up.
And of course, a great cup of coffee completes the experience.

I have used a lot of different study methods over the years. Sometimes I take a specific book and delve into it deeply – over weeks or sometimes months. 
But for the last few years, I've been reading through the Bible in a year. I am not as fond of starting in Genesis and going all the way through to Revelation as much as I like reading in different places concurrently. I've done that for years using various plans.
Right now I am using a Bible reading plan put out by the ESV Study Bible, in which you start in Genesis, Chronicles, Psalms and Luke. And each day you read a little bit – about a chapter – in each section. This way you will get through the Bible in a year, reading everything, and reading certain sections key books more than once. I love reading this way because something always speaks to me. And it is often in the most unlikely places. In the last few weeks, Chronicles has been really significant to me and I have noticed things in reading it that I had not noticed before.

Right now my husband and I are using the same study plan. So we both try to talk about what we're learning at least every few days, which is great incentive to keep up and keeps me accountable. It's been a really rich experience because we approach Bible study differently and see unique things in Scripture which has been helpful for both of us.

I try to go on personal spiritual retreats every six months. I usually go for two days (I'd go for longer if I could!). I usually take my Bible and my journal and go to a retreat center.  I spend time reading the Bible, praying, and journaling, and sitting with the Lord in silence, trying to discern where God is leading me. It has been a fruitful time for me and I always look forward to the next one.
Thank you so much, Vaneetha, for sharing your time and heart with us!
Find Vaneetha:
Blog
Twitter
Facebook
Instagram

Click below to check out all the Dwelling Richly interviews!