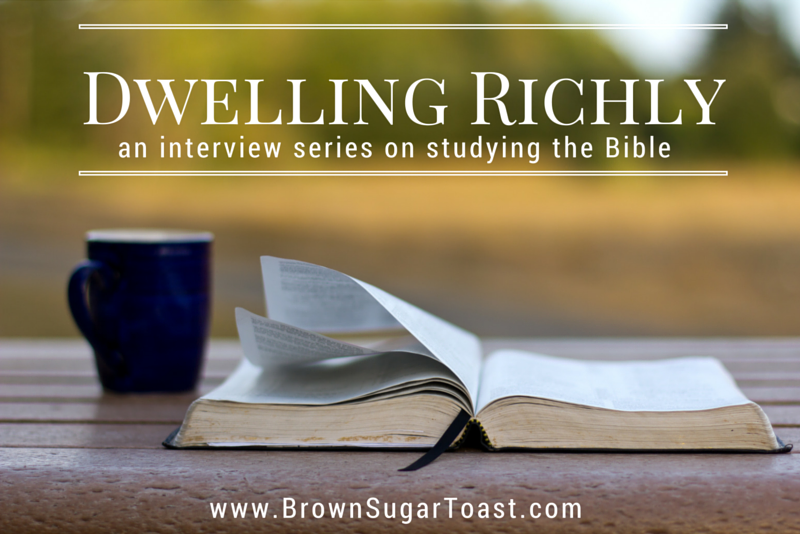 // interview #9 from the Dwelling Richly series //

Trillia Newbell is a wife, mom, speaker, and author. I first heard her speak (along with Kristie Anyabwile) during a panel on hospitality. I've been encouraged by Trillia's spirit of gracious truth in her writing, speaking, and even her posting on social media outlets.
I trust you will be encouraged closer to God & His Word through this interview!

I pray that God would give me a desire for His Word. I also try to read first thing in the morning – but if I can't I don't limit it to a strict schedule. I can read the Bible anytime, so if I can't get to it in the morning I try to read at some point.
I think it's helpful to remember that we don't have to have strict rules but it's also good to form habits.

That's a great question. I think my driest time spiritually might have been after my second miscarriage. I just wanted to watch a lot of television and forget about my sorrows. I fought by remembering the gospel. I would preach it a lot to myself and then as the Lord began to  heal my heart that season began to lift. I was able to use it to "comfort with the comfort I've received" and I'm grateful for that.

Not really. I am somewhat a creature of habit but with children each morning looks a little different. I tend to have some drink whether it's coffee or hot tea.

Yes! I love accountability. I find it to be thoroughly helpful and encouraging.
There are a few things I've done:
I've used a calendar and marked off days to keep up with reading
I've used reading plans
I've used friends to help motivate and encourage Bible reading. Speaking of friends and accountability, I can't express enough the gift it was for me to be in a steady accountability group when I was right out of college. We encouraged one another, had wonderful fellowship, and continue to today.

I love singing the Scriptures. That's a wonderful way to memorize the Word. Mark Altrogge has a series of memory verse CDs he used to do, not sure if he still does, and they were extremely helpful. You can most likely google search to find great resources in this area.

I try to lean in. 😉 I want to make sure that I'm paying close attention to what my pastor is saying so I try to listen well.
I don't always take notes but when I do, I try to look back at them during the week.
Also, I try to stay away from speaking with the same people all of the time. I want to make sure to avoid the temptation to be cliquish.
---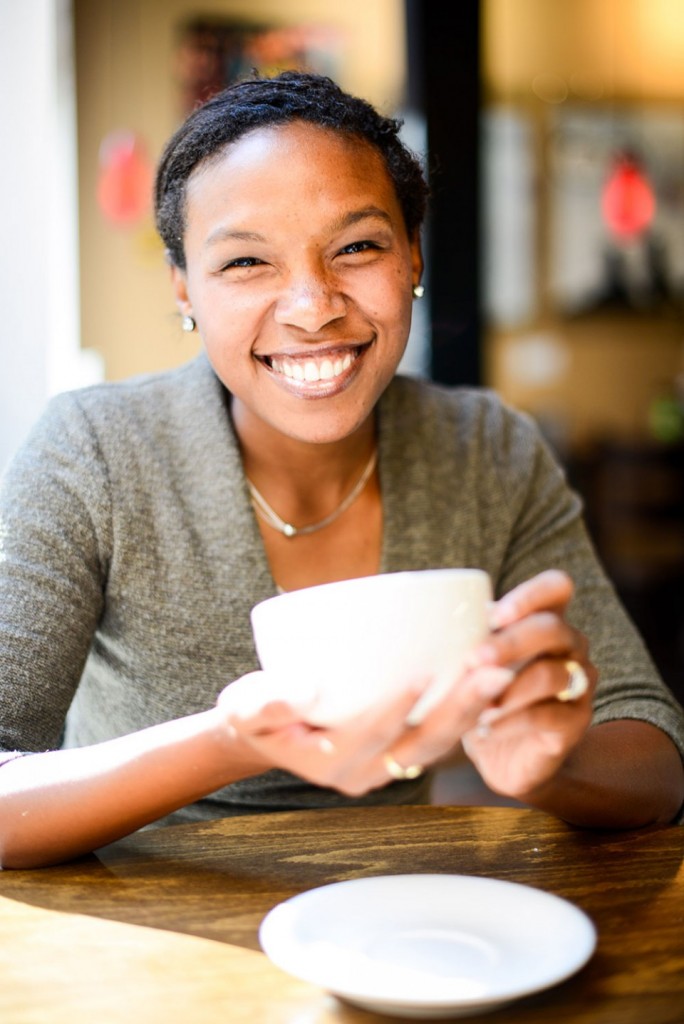 Trillia Newbell is the author of Fear and Faith: Finding the Peace Your Heart Craves and United: Captured by God's Vision for Diversity. She has spoken at numerous conferences, churches, women's retreats, colleges and seminaries.
Her greatest love besides God is her family. She is married to her best friend and love, Thern. They reside with their two children near Nashville, TN.
Find Trillia:
Website
Twitter
Instagram