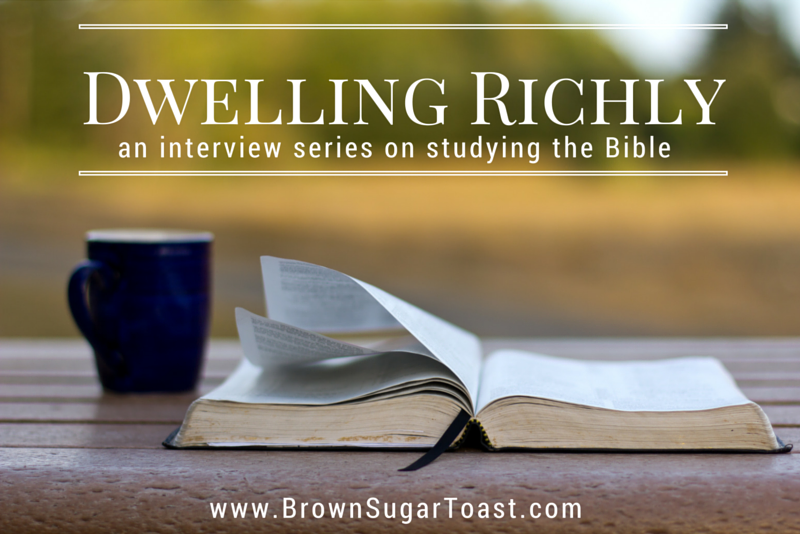 Today's interview is with an incredibly special lady in my life: my very own mom.
From the initial planning stages of this series, I knew I wanted to ask my mom to take part. It's from her that I learned to value God's Word enough to spend daily time in it. I vividly remember her using Bible verses to challenge and instruct my three siblings and me. She taught me through those instructions that the Word of God is powerful and more piercing than any of man's words.
I'm also pleased to let you hear from the lady who introduced me to the delicacy that is brown sugar toast – toast spread with butter and brown sugar. I trust your heart will be encouraged closer to God & His Word through this interview just as mine has been!

I try to spend 30 minutes a day in Bible reading and prayer. Some days I can do more, and other days less, but that is my goal.

I have done different things when I am struggling with wanting to read the Bible. Sometimes I will read a devotional book or the words of hymns to "prime the pump"; sometimes I just read the Bible until God warms my heart through His Word. Other times I ask God to show me what sin in my heart or life is keeping me from loving His Word as I should.

A number of years ago, I struggled with pain in my arms and legs for about seven years. There were times when I had to lie flat in bed because I could not do much else. At that point, a few of the verses that God used in my life were Job 14:7-9. It encouraged me that Job could not see the other side of his trial when he spoke those verses. Nevertheless, God did bring him through the trial. And God also brought me through my trial.
Even now, although I am physically stronger, I often have dry times spiritually. There are two verses that have often encouraged me during these times: Ecclesiastes 7:14 says, "In the day of prosperity be joyful, but in the day of adversity consider: God also hath set the one over against the other, to the end that man should find nothing after Him." In other words, God uses my discouraging times to help me to depend upon Him and to not be self-righteous, independent, and proud.
Another special Bible verse in these times is 2 Corinthians 4:7: "But we have this treasure in earthen vessels, that the excellency of the power may be of God and not of us."

When I can, I like to sit in our guest room on the soft rocking chair with my water bottle and whatever things I need nearby. If it's chilly, I like to have a soft blanket around my legs!

The preaching of our pastor (who is my husband) over the years; different sermons that I've heard other places, such as on the radio; studying my Sunday school lesson or our ladies Bible study book; using my concordance or even the dictionary to look up specific verses or words; looking in the back of my Bible (such as my Thompson Chain Reference Bible) for topics and other ideas to study.
Someone once said, "The Bible is a treasure mine. You will never get to the bottom of it. But try."

Sometimes I love taking "the Birdseye view" of a book and reading it like I am flying over it in an airplane. I read a lot and try to get the big picture. Other times, I find it a blessing to take smaller portions of Scripture and meditate on them more specifically.

When our children were younger, yet able to read, we would each read the same chapter in the Bible every day. My husband asked each of us to write down one thought from the passage about God. In this way we were accountable to each other as a family.
Now, my husband and I often talk about what we have read in our personal Bible times. My husband also shares truths with me from his devotions, which I find to be a blessing. We often have good talks around these times, and we grow closer together and to the Lord through it.

Over the years, I have taken time for a personal spiritual retreat when we have gone as ladies in our church to a ladies' retreat. During those times, I have had the opportunity to get away from my regular routine and try to look at my life objectively.
In addition to ladies' retreats, I have found that even a change of pace in routine can be an opportunity for a personal spiritual retreat. When we go away for any reason, I can take a more objective look at my day to day life and consider if there are changes that I should make.

I was convinced that our children must love God's Word and love Him. My husband and I were desperate for our children to love God, to know God through Christ, and to be truly godly. We were convinced that sin would destroy them and that their only hope was to be not just good, but godly. This caused us to do whatever we could to help our children develop a personal walk with God.
I think we encouraged a love for God's Word in our children by loving God's Word ourselves. They knew that we read the Bible faithfully and that we had a desperate need for God's help every day. We did encourage them to read God's Word themselves, and we reviewed our devotions as a family.
---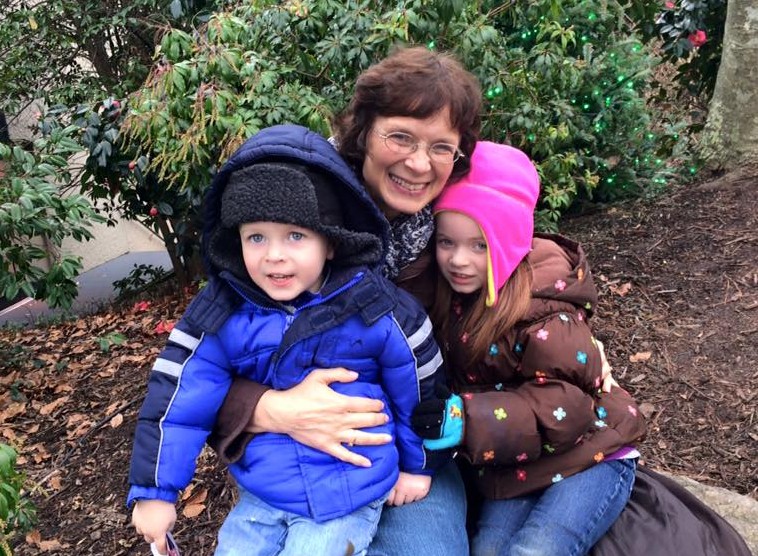 I have a rich heritage indeed.
Thank you, dear Mom, for sharing your time and heart with us!
Janice MacAvoy is a pastor's wife residing in Richmond, Virginia. She is a dedicated mother to 4 kids & amazing grandma to 13 grandkids. She spends time helping her husband in their church ministry, teaching piano lessons, watching over her kids + grandkids, cooking delicious food, and running.

Have you caught all the Dwelling Richly interviews?
Check them all out here!