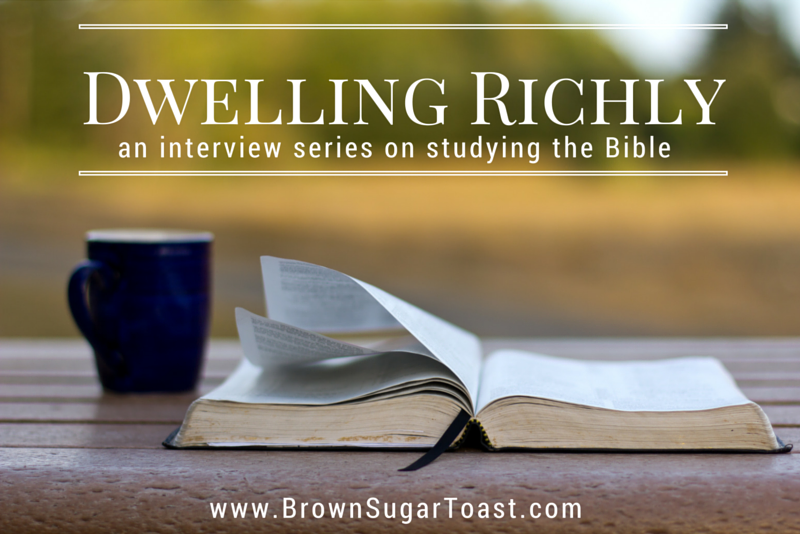 Today's guest is a wife, mother of six, and bestselling author. Leslie Ludy is the founder of Set Apart Girl and a widely known speaker. I've gotta say -the biggest thing that sticks out to me from the 2 previous sentences is "mother of six." I loved reading Leslie's words below – especially on cultivating a desire for the Word and her suggested resources list. I've read some of the books and she gave me some titles for my "to read" list!
You can find out more about Leslie – including her bio, books, and where to find her – right after the interview!

Corrie ten Boom once said, "Don't pray when you feel like it. Rather, have an appointment with the Lord, and keep it!" I have found this principle to be extremely helpful in making prayer my highest priority. Often, prayer is not what I "feel" like doing. But when I set a regular appointment with God and honor it, no matter what my body or emotions might say, my soul is greatly benefited.
In my current stage of life, I've found that the best time for me to pray and be with God is early in the morning, before my children wake up. Getting up early is not easy for me, especially when I've been awakened by my kids several times in the middle of the night!
Scripture puts a high value on waking up early, even before dawn, and giving the first-fruits of our day to God in prayer, worship, and seeking His face. (See Ps 63:1, 57:8, 31:15). Jesus Himself set for us a clear example of rising early to seek the Father's face: "Now in the morning, having risen a long while before daylight, He went out and departed to a solitary place; and there He prayed" (Mark 1:35).
There is something so right about rising early to seek God in prayer. It is the ultimate way to "deny self" (Matt 16:24); to silence our excuses and yield to the Spirit of God. It's an opportunity to declare with our lives, not just our lips, that Jesus truly is our most important priority. It gives the Spirit of God the first say over our time and priorities.
John Bunyan wrote, "He who runs from God in the morning will scarcely find Him the rest of the day." I have found this to be true in my own life. Whenever I allow myself to oversleep and miss my time in God's presence, the entire day feels "off." But when I discipline myself and make early morning prayer a non-negotiable, I walk in the sweet presence of my King for the rest of my day. Jesus said, "Seek first the kingdom of God" (Matt 6:33). When I apply this command to my prayer life and make seeking Him my first act of the day, every other area of my life comes into alignment.
Whenever possible, I get up early to consecrate the "first fruits" of my day to God by spending time in His Word and in prayer. In those seasons when it has not been possible for me to get up before my children (for instance, when I have been up all night for multiple weeks with a newborn, or struggling with a physical issue that impacted my sleep) I have had to come up with creative solutions to make time for prayer. Sometimes, I've had a helper come to the house first thing in the morning and take over with the kids while I got a shower and had a quiet time. Other times, my husband has stepped in to manage the morning routine and supervise the kids so that I can get that much-needed time in prayer and in the Word.
Once my kids got past the infant/toddler stage, I found that having a regular time each morning for them to sit and quietly read books or watch an edifying video provided an opportunity for me to spend time alone with God. Evenings are another great time for me to plan times for regular prayer, though it's not often what I'm in the mood for at the end of a long day. When I get my kids into bed and the house is finally calm, I typically feel like unwinding with a good book or browsing the Internet to find ideas and inspiration for various household projects. But I've learned that right after getting the kids settled for the night is a wonderful time for my husband and I to pray and study the Word together. We're able to pray about our cares for important needs in our family or ministry. This not only builds deeper unity and spiritual like-mindedness between the two of us, but it also strengthens our individual relationships with Christ and makes Him the priority of our evenings. It's not that we never spend time at night reading, talking, or browsing online, but whenever we make prayer our most important nighttime activity, both our marriage and our spiritual lives are greatly blessed.

When I first surrendered my life to Christ as a young woman, I understood what it meant to be consecrated to Him. Instead of spending time on frivolity, I had spent time in prayer and the Word of God. Instead of chasing after popularity, I had learned how to put others first and serve those in need. I'd studied Christian biographies and gleaned wisdom from the lives of great men and women who had gone before me. Scripture was alive and powerful, and my relationship with Christ was the highest priority of my day. But as I grew older and got into full-time Christian ministry, the pressures of leadership started taking their toll. Public ministry was grueling, and I often found myself drawn to pop culture entertainment to find my reprieve. I felt entitled to a break from being in "ministry-leader mode" all the time. I began to realize that I had left my first love. I was building my life around temporal pursuits instead of spiritual ones. I still believed all the same things. But my spiritual fire had faded to a flicker. I had lost my hunger for more of God. I had to admit that I would rather spend an evening curled up on the couch in front of the TV than on my knees in prayer or studying God's Word. I felt more at home surfing the Internet for new fashion trends than searching the Word of God for priceless nuggets of truth. And I was far more inclined to open a Grisham novel than an inspiring Christian biography.
God's message to my soul was unmistakable: "Remember from where you have fallen, and repent and do the deeds you did at first…" (Rev 2:5). He was reminding me of the consecrated, Christ-centered life I was called to live. He was ready to purify me from the inside out and ignite my spiritual fire once again. I repented of the worldliness and compromise I had yielded to. I became broken over my apathy and hungry for His righteousness. I asked God to give me a singleminded, unshakable loyalty to Him.
As I once again embraced a life of whole-hearted consecration to Jesus Christ, I began to experience a vibrant, victorious walk with Him again. Now whenever I start feeling spiritually dry, I take a careful look at my daily life and ask myself whether I am building my life around temporal pastimes and pleasures, or seeking Him with my whole heart. James 4:8 gives us a beautifully simple reminder: Draw near to God, and He will draw near to you.

In Romans 12:1 Paul says, "Never be lacking in zeal, but keep your spiritual fervor, serving the Lord." I have often read that verse and wondered, How is it possible to never lose my zeal for God and to always keep my spiritual fervor? Certainly it is possible, or God would not have put it in the Bible.
I have been personally inspired and challenged by studying the lives of Christian women throughout history who lived out this command. Women like Amy Carmichael, who went to the mission field as a young woman and rescued over 1,000 children in India amid intense persecution, danger, financial distress, and ill health. Or Gladys Aylward, who risked her life again and again to bring the gospel to China during a war–even to the point where her clothes were riddled with bullet holes and her picture was on "most wanted" posters. Or Esther Ahn Kim, who maintained a passionate relationship with Christ even during years of torture and imprisonment. And scores of other valiant women such as Mary Slessor, Elizabeth Fry, Catherine Booth, Sabina Wurmbrand, and Corrie ten Boom whose spiritual flames burned brightly amid staggering obstacles and trials.
When I study the lives of these women who pursued Jesus Christ amid some of the greatest difficulties and trials imaginable, I realize I have no excuse for spiritual slothfulness, and it helps to keep my own passion for Christ alive. Some of my books about these women include:
Great Women of the Christian Faith by Edith Deen
A Chance to Die – the Life and Legacy of Amy Carmichael by Elisabeth Elliot
The Hiding Place and Tramp for the Lord – by Corrie ten Boom
Gladys Aylward – The Little Woman – by Gladys Aylward and Christine Hunter
If I Perish by Esther Ahn Kim
The Pastor's Wife by Sabina Wurmbrand

Just a few years ago, our four children were all ages four and under. Three were in diapers at once, and the noise level in our house rivaled the "Who's Down in Whoville" on Christmas morning. Cultivating my relationship Christ felt next to impossible. But no matter how many times I resorted to this mindset, I continued to feel His gentle whisper to my soul, inviting me to come away from my hustle and bustle and sit at His feet, just as Mary did.
So finally, I began to "make room" in my life for time with Him, even though it was far from convenient and I often had to forgo other pastimes like social media and movies. But I had to remind myself which was truly more important– checking the latest news on Facebook, or cultivating a personal relationship with my King.
As I began to make time with Christ my highest priority, I was amazed at what happened. Suddenly, life became fruitful instead of frustrating. No, my responsibilities and demands did not go away. But instead of rushing around in a stressful frenzy, I now had supernatural strength to tackle my daily challenges calmly and joyfully. My "defeated and overwhelmed" perspective was replaced with a victorious one.

Our eleven-year- old son has a quiet time each morning, in which he listens to the Word of Promise audio Bible through his headphones, while following along reading the same passage in his Bible. Seeing and hearing Scripture at the same time helps him grasp it at a much deeper level. At breakfast, we often spend a few minutes letting him share what he's learning from the Word of God.
With our younger kids, we are working on the basics of prayer. We model prayer for them, and then invite them to pray. Sometimes they just go through the motions. But other times, there is a genuine and heartfelt "casting their burdens" on the One who cares for them, and a precious demonstration of child-like faith.
We try to start each day with prayer and discussions about spiritual truths, and end each day with worship and prayer. Whenever fears, behavioral issues, or conflicts arise, our goal is to point our kids back to their personal relationship with Jesus Christ and to teach them to immediately turn to Him for anything and everything they need. Are they afraid? Let's pray and ask Jesus to give you His peace and remind you that He is always with you. Are they angry? Let's ask Jesus to change your heart right now so you can forgive your sister the way He forgave you. Did they do something sinful and disobedient? Let's think about how that makes Jesus feel. What should you to do to make things right in your relationship with Him?
About a year ago, our youngest son was having trouble falling asleep because he was scared of bad dreams and of being alone in his room. Leaving the hall light on with the door cracked open only provided a small amount of comfort. I reminded him that Jesus was always with him, watching over him, and that if he was scared, all he needed to do was ask Jesus to give him peace. Kipling seemed comforted by this revelation, but he wanted some additional reinforcement. "Can you get me a picture of Jesus watching over me, so I can hang it up in my room?" he wanted to know. Since it was about nine p.m. and Eric was out of town, it was impossible for me to go out shopping for a Jesus picture. I told Kipling to wait for a few minutes while I tried to find an image online that I could print out. After a little bit of searching, I found the perfect picture-a beautiful image of Jesus comforting a small boy, who just happened to look almost exactly like Kipling! I quickly printed it out and took it to his room.
As soon as he saw it, a huge smile creased his face and he declared, "Yep, Jesus is watching over me all right!" Then he asked me to tape it on the window next to his bed. As soon as I did, he fell peacefully asleep.
I have discovered that children are usually eager and ready to build a personal relationship with Christ. They respond to spiritual truths with a simple, uncomplicated faith. All we must do is take the opportunities in front of us each and every day, and continually point their hearts to the One who loves them more than we ever could.
---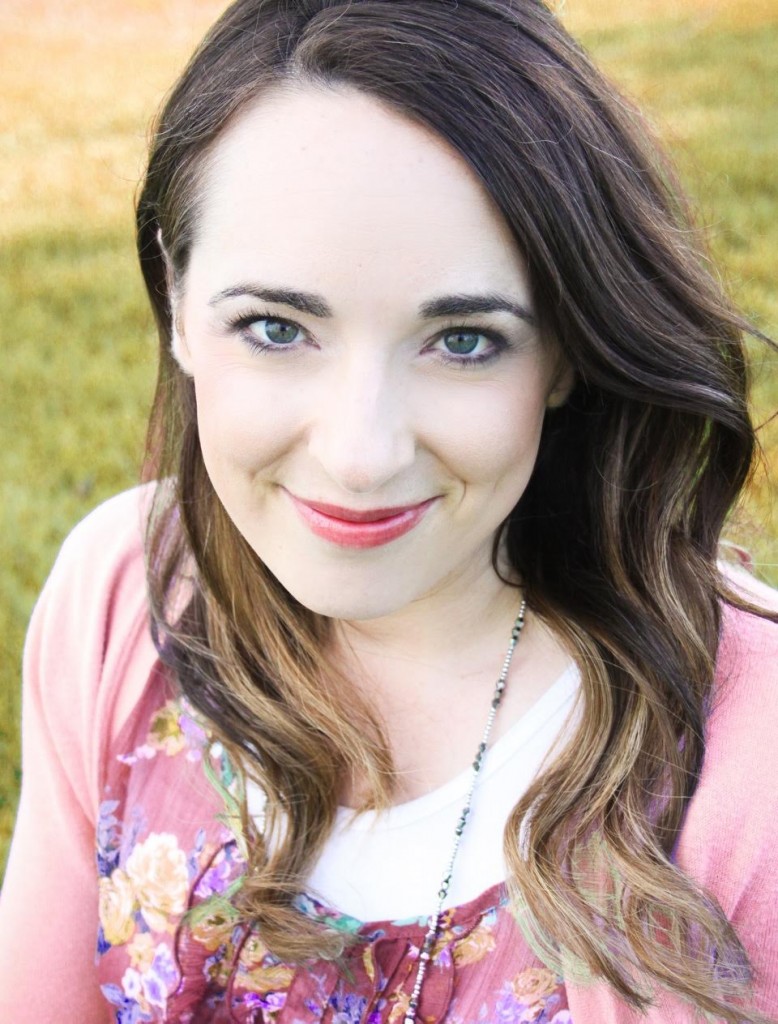 Leslie Ludy is the wife of Eric Ludy, the mother of six exuberant kiddos, and a bestselling author and speaker. She is passionate about helping women bring Christ into the center of every area of their lives, including motherhood. Leslie's bestselling books include When God Writes Your Love Story, Authentic Beauty, The Set-Apart Woman, and Set Apart Motherhood. Leslie is the founder and director of the Set Apart Girl Magazine—a beautiful resource that inspires women of all ages toward Christ-centered femininity. Visit Set Apart Girl to learn more about Leslie's ministry. And for more of Leslie's powerful articles on Christ-centered motherhood, visit Set Apart Motherhood!
Find Leslie:
Facebook
Twitter
Instagram
YouTube
Subscribe to our mailing list