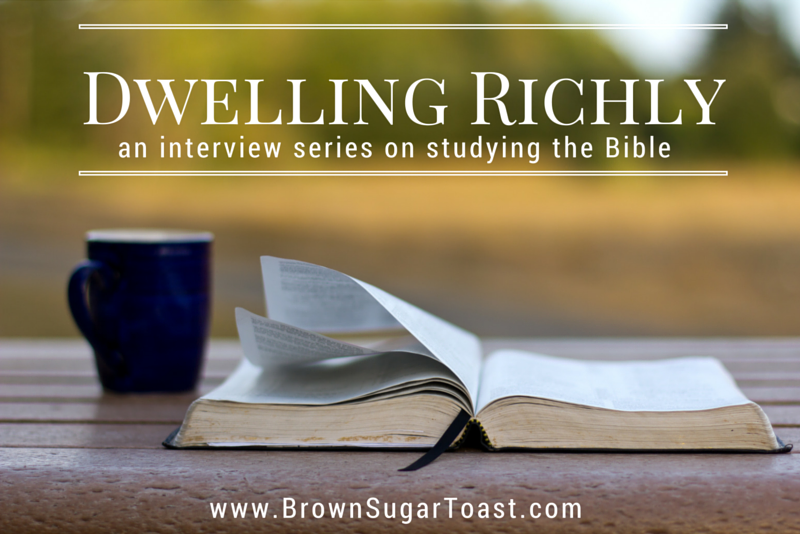 This is interview 18 in the Dwelling Richly series.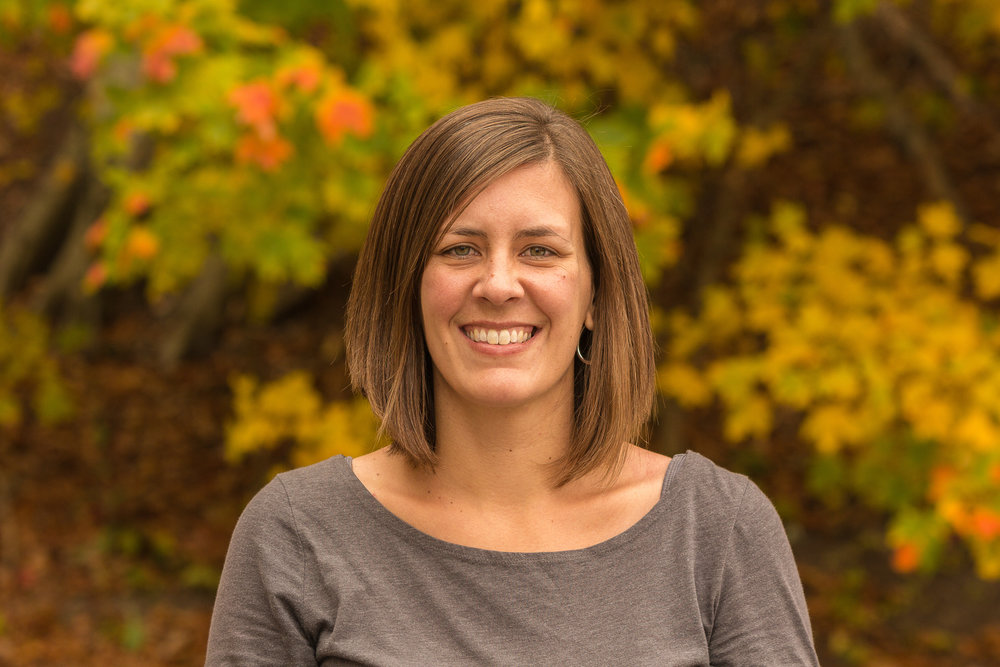 Kate Motaung grew up on the shores of Lake Michigan before spending ten years in Cape Town, South Africa. She is married to a South African and together they have three children. Kate is the author of the e-book, Letters to Grief, hosts the Five Minute Friday blog link-up, and has contributed to several other online publications. She blogs at Heading Home and can be found on Twitter @k8motaung. Kate's memoir is scheduled to release through Discovery House in 2017.

Yes; in a number of mentoring and discipleship relationships, I've committed to reading a specific book of the Bible with someone else. Though we read separately in our own homes, just knowing that person was also reading helped me to stay on track even when I didn't feel like it, or catch up when I fell behind schedule.

My driest time spiritually was the first time my mom was diagnosed with breast cancer. She was 50, and I was 21 living 8,000 miles away in South Africa. My spiritual pulse flat-lined. I became neutral and disengaged. Opening my Bible felt like a chore. I didn't want to pray. To make things worse, I was in South Africa as a missionary, and was supposed to be leading college ladies in Bible study and discipleship. I felt like a hypocrite.
At the time, I was dating the man who is now my husband. He knew of my struggle, and just kept taking me to church. Week after week, morning and evening. Over time, the steady input of the Word, along with God's Spirit, helped me get out of my funk.

I snuck my personal quiet times in during my kids' nap times, or even while they were highchair bound. The time of day varied. It helped to keep my Bible near the table so I could open it whenever I found a free moment. Quiet times were shorter then, but even the smallest nuggets of truth fed and sustained me.
In terms of group study, I did a few things. For a while, my husband attended an evening Bible study on Tuesday nights and I went to a different group on Thursdays. Even though we weren't together, those times out of the house gathering around the Word with other adults were life giving. When our kids were a bit older, we hosted a weekly evening study in our home. We put the kids to bed and were free to chat, study, and socialize without worrying about getting home to relieve a babysitter.

We've always tried to give our kids age-appropriate versions of the Bible, so they can have their own personal time reading God's Word in the mornings, then we have family devotions in the evening before bed. I still print off devotional reading plans for each child so they can keep track of where they are in the book they're reading.
We also memorize verses together, turn Scripture into songs, and refer to Bible verses and stories in our conversations during the day. I try to use biblical language in my training and instruction where possible, so the words don't sound foreign or unfamiliar when they come up in Bible reading. For example, instead of saying, "Stop being naughty," I try to name the inappropriate behavior with a word used in Scripture (i.e. selfishness, bitterness, anger, disobedience, etc.). In a similar way, instead of saying, "Be nice," I might say, "Let's practice kindness" (or gentleness, or self-control).

For my kids, I used to write memory verses in alphabetical order on a long posterboard that hung on our wall. The first week we memorized a verse that began with A, the second week a verse that began with B, and so on. Teaching them Bible songs has been quite effective, as well as making up motions or a rhythm to go along with the words.
For myself, I'm more of a visual learner, so I find that writing the verses down and posting them in visible places helps me. We have a chalkboard wall in our house, so I'll often write a verse there and leave it up for a few weeks. In past years, I've posted verses on the bathroom mirror, by the kitchen sink, or in the car.
I've recently discovered the She Reads Truth app, and love the free lock screens I can use on my phone to help me memorize Scripture.
---
Thank you so much, Kate, for sharing your heart and time with us! Make sure to check out Kate's site and find her on Twitter!
Subscribe to our mailing list
Find all the Dwelling Richly interviews below!