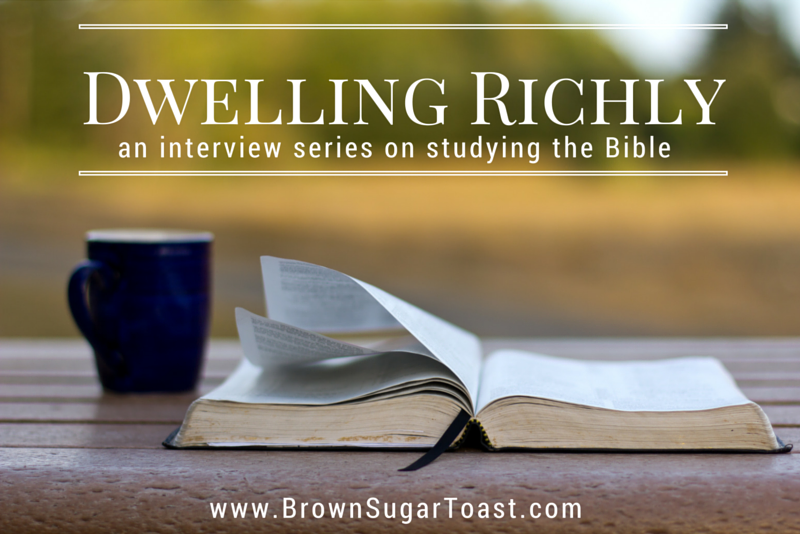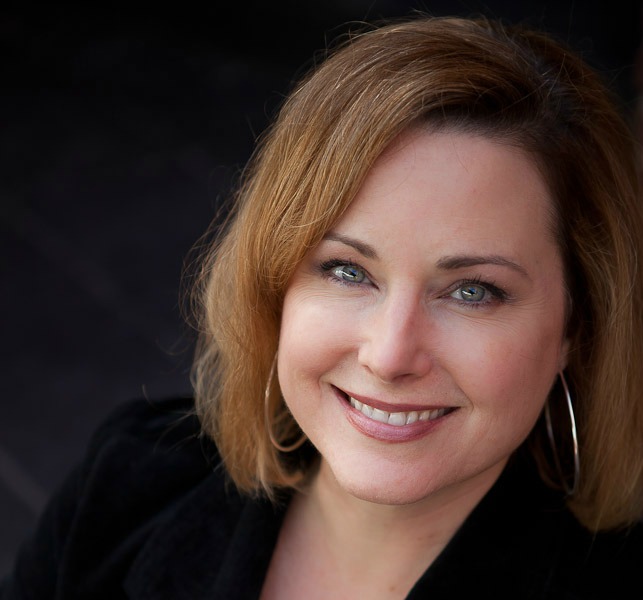 Carolyn McCulley is an author, speaker, and filmmaker. She has written three books—The Measure of Success, Radical Womanhood, and Did I Kiss Marriage Goodbye?— and contributed to the ESV Women's Devotional Bible (this is the one I referenced in my list of  favorite Bible study resources!), Mom Enough: The Fearless Mother's Heart and Hope, and Sex and the Supremacy of Christ. Her latest book, The Measure of Success, was a silver finalist in the ECPA 2015 Christian Book Awards and won an award of merit in the Christianity Today 2015 Book Awards.
Carolyn is an award-winning producer/director/editor at Citygate Films, a nonfiction film company she founded in 2009, which has offices in Washington, D.C., and New York City.  She is the proud aunt of six nieces and nephews and is a member of Redeemer Church of Arlington.
She describes her life as living by grace and fueled by caffeine.

It starts by brewing a cup of coffee. If I don't drink coffee, I have an extraordinarily quiet "quiet time!!" I actually have a spot in my living room all set up with my Bible, devotional journal, and study materials nearby so that I don't have to think about where everything is. I just wake up, make coffee, and head to my study spot. That said, I'm trying right now to figure out whether or not to start first with exercise and then have devotions. I always thought devotions should be the first thing of the day, but I am already inclined toward sitting and reading, anyway. It's much easier to put off exercise and that is quite evident right now, so I'm currently experimenting with prayer walks to see if I should get moving first before I sit down with my beloved coffee and Bible.
One day of the week, my sister and I phone each other, read a passage of Scripture aloud, and pray for our family and any major issues in our lives or the world around us. We also track answered prayers and spend time thanking God for His kindness toward us. We have been waiting for many years for some prayers to be answered, but we also see that each week that we have much to thank Him for that's already been answered. My personal journal is filled with many emails from her containing Scripture-soaked encouragement and the corresponding entries of how the Lord worked in my life in a time of need.

I love to read and study. I was that nerd in middle school who went to writing camp instead of somewhere fun over the summer. So I have shelves of commentaries and other study aids. But just because you can collect a lot of information doesn't mean you are transformed by that same information. Studying the Word is different from submitting to it and allowing the Holy Spirit to conform you to the image of Christ as you try to apply what you are learning. 
In my case, the Lord tends to use tough circumstances to help me grow in the blind spots of my character—and there is usually one verse that seems to be the overarching theme of that season of correction. So my Bibles have a lot of underlined/circled/squared/notated/dated passages that are reminders of various seasons of my life and their lessons. To this day, whenever I get to Philippians 4:5 ("Let your gentleness be evident to all" or "reasonableness" in some translations), I remember how God was teaching me to respond kindly to the needs of others in the high stress period of writing my first book years ago. To me, that was a nearly insurmountable goal, but the Lord did not let me off the hook for being patient with the needs and interruptions of others around me. The rest of that verse is "The Lord is near," and that's what He was teaching me. My anxiety, impatience and irritableness was because I thought I had to do this incredible task in my own feeble strength. But I could be gentle and reasonable because I had the best thing in the wold: a God who draws near to me because He is that merciful, not because I am that incredible.

I tend to experience dry periods in two ways. The first is when I have allowed disappointment or suffering to create a root of bitterness in my heart and I'm not that responsive to the Word or the presence of God because of it. Repentance is the only way back from there—at least that I know of. But I've learned that God is immensely patient with us, more so than we are with each other. Sometimes all I can mutter is, "Help me in my unbelief." And He does. He sends His love through His people, His provision, and His powerful Holy Spirit. In each of those dark nights of the soul, He has eventually met with the blinding light of His love and warmed my hard heart. But that's not always a fast process. So in those seasons, I try to make sure that my family and close friends know the real issues in my heart so that they can pray for me, counsel me, and keep me from going over the edge.
Now that I'm in the second half of life, I'm more aware of how fleeting life really is. That sounds like an old person's cliche, but I don't know of a single human who is not emotionally surprised by the reality of aging. I know that aging and death are a result of sin, so I think it's hard-wired in humanity to think it shouldn't happen to us, that aging and death wasn't meant to be. But the reality of aging is also wrapped in God's kindness—it forces us to face the fact that this life is not where we will find our rewards. This broken world is not where we are meant to live forever. So the reality that we are pilgrims on a battlefield heading home means that when I'm tempted to drop my spiritual armor or check out of the battle altogether, I've got people nearby who will pull me up and make sure I keep going. I cultivate those relationships in the good times so that when the inevitable hard times come, they can fast-track truth to me.
The second way I tend to experience dryness is when the circumstances of my life are squeezing me because of intense travel, deadlines, and the needs of other people. I can feel more keenly the expectations of others, so I rush in and out of God's Word. That's entirely my own stupidity when I allow that to happen. I KNOW better than that. In fact, I nearly always think of the famous Martin Luther quote, "I have so much to do that I shall spend the first three hours in prayer."
Full disclosure: I have never followed his example.
Unsurprising result: I have not had the spiritual impact of Martin Luther.
The simplest remedy for this kind of dryness that I know is to go get the living water.

I am a filmmaker professionally, so I love show and tell. When I was a new believer, I listened to a number of preaching programs on the radio as I got ready each day. I didn't become a Christian until I was 30 (though my mother did take me to her church faithfully as a child), so I had a lot of basics to learn and that was a great way to catch up as I got dressed or commuted to work. I also watched the "Faith Lessons" video series from Focus on the Family, which took viewers to various parts of Israel and Turkey to show you the location, topography and history of the Bible. That made the Old Testament, in particular, become very visual to me.
But some of my favorite study resources include the
IVP Bible Background Commentaries,
Wayne Grudem's Systematic Theology,
Mark Dever's The Message of the Old Testament and
The Message of the New Testament,
the Reformed Expository Commentary series,
and various individual commentaries from John Stott.
My favorite study Bibles are the ESV and HCSB and I use their apps on a regular basis. I especially like being able to look at the original languages in the HCSB app. I also owe a huge debt to the research of Bruce Winter in Roman Wives, Roman Widows to understand the culture in which Jesus ministered and the early church was born.

I've used lots of different study methods over the years. But for the last two years, I've been using a Bible reading plan that my elders at church introduced from New City Networks. It's a Community Bible Reading Journal, in which you have a daily schedule for reading a chapter from both the New and the Old Testaments set in a journal format where you can write about those passages and pray through them. It's designed to have groups work through them at the same time to share relevant insights, though inevitably people get off-track. So it became my personal Bible reading and study tool, instead.

I try to take a spiritual retreat twice a year. It used to be at the beginning of the new year and sometime around my birthday in the middle of the year. But in recent years, that mid-year retreat has migrated to Labor Day weekend. I guess years of starting school at that time always makes me think it's time for something new—and often it is a new season. I have noted several years of significant changes in my life at that time. I try to go for an overnight if I can, but sometimes it's just a day. I will fast (sometimes just a juice fast so I keep up my energy when alone and quiet), journal, pray, study particular books, and take time to meditate on what I'm reading. I will often walk around outside to enjoy the day and think about what I'm studying. One time I took a retreat at the Inner Harbor in Baltimore and took a water taxi around the harbor to think and reflect. Water is my happy place and it can be helpful to keep moving when I'm thinking a nap might be coming on! I will often mind-map random thoughts, capturing any impressions or ideas as I read or meditate. At the end of the retreat, I can often see a pattern emerging of what God wants me to focus on. But sometimes it's nothing earth-shaking—just a good time of reflecting on His kindness and many answered prayers!
Thank you so much, Carolyn, for sharing your heart and time with us!
Find Carolyn:
website
twitter
facebook
and find her books here!
Have you read all the Dwelling Richly interviews? There's so much good material!
Check it out below!