What better way to celebrate Fall than with the creation of one of the season's finest foods?
What, you may be asking, is this fine food I speak of?
It comes from these: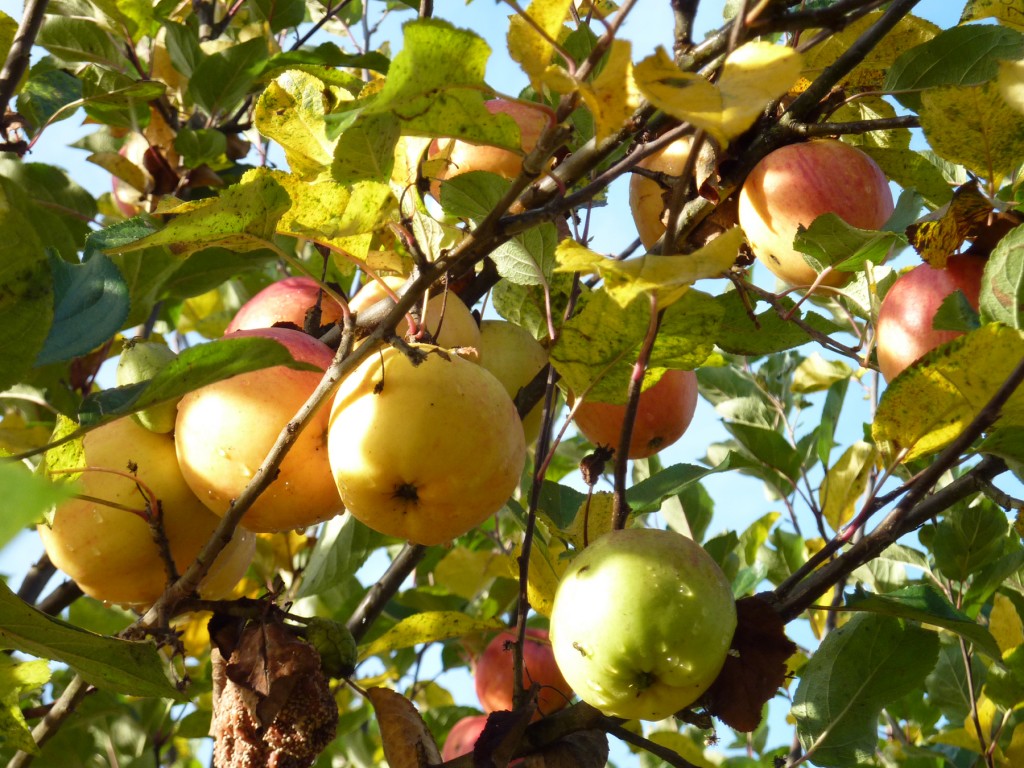 and looks like this: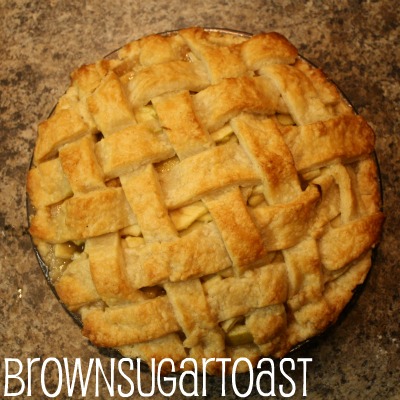 And for best results, you should make it with friend like this: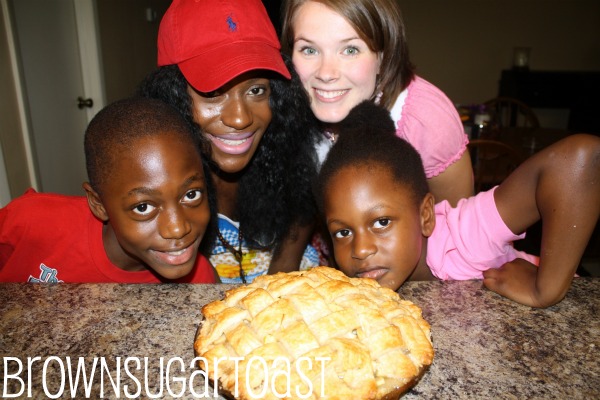 and drool over it like this: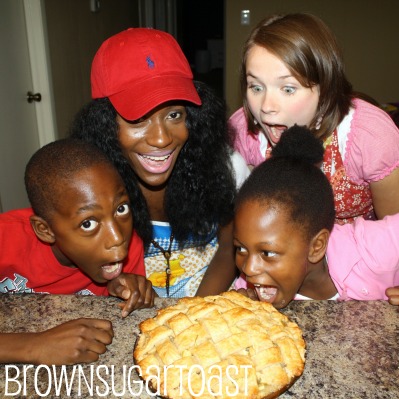 We used this pie crust recipe and this recipe for the filling.
Both were delicious. In fact, I've used the pie crust recipe since we made this apple pie to make a cherry pie. So yummy.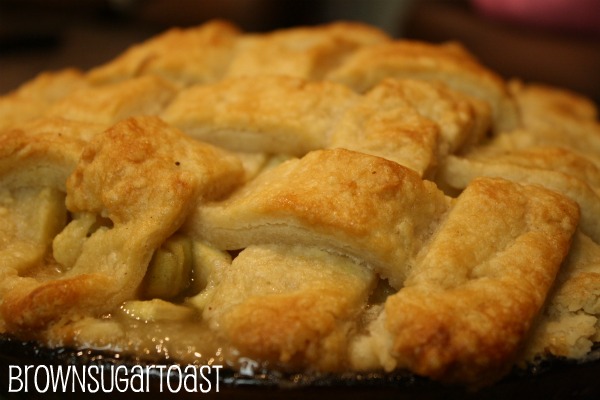 Have you made any apple desserts lately? Fall is a perfect time for baking! It warms the house & instantly provides a homey scent (unless, of course, you burn something).
But I never do things like that, right? 😉