Well, no… actually, I'm not. In fact, I'm the youngest. But that's beside the point.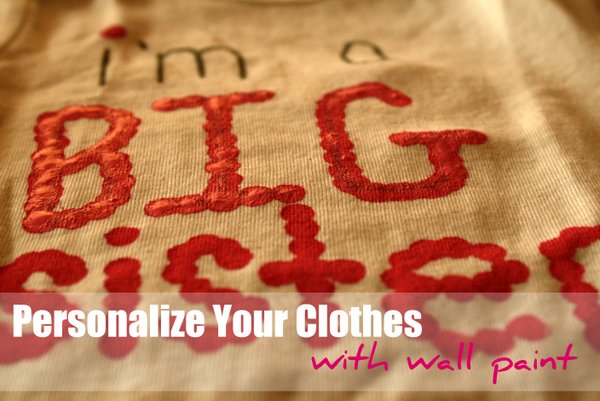 And no, I'm not having another baby. This is a onesie I made for my little girl when I found out I was expecting little dude. I took a pregnancy test in the morning, dressed my little girl in this onesie, and took her in to wake Daddy up. We had a special little time.
Anyway, this onesie was uber simple to make. All I used was a silver sharpie, pink wall paint, a pencil, and a white onesie.
I just free-handed the letters on the onesie: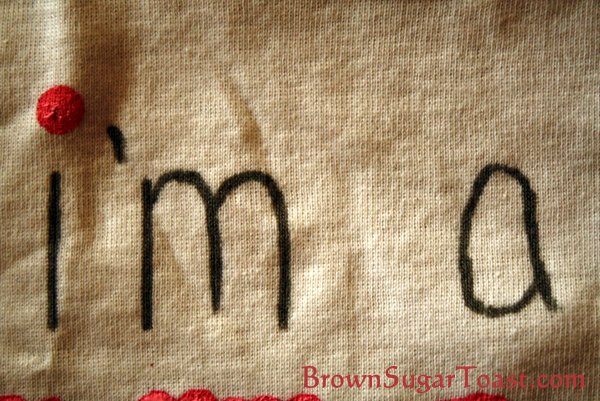 and used the end of a pencil eraser to make little "bubble" letters: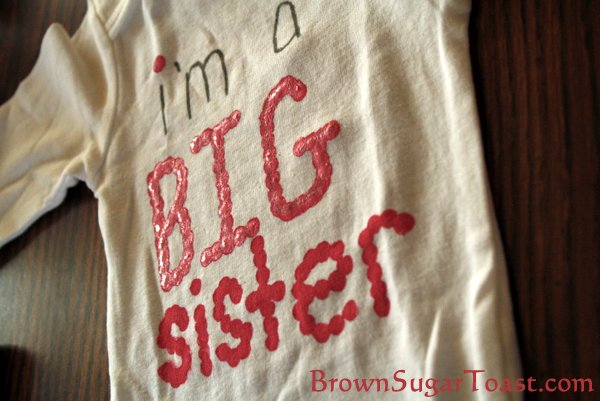 This is so simple! It's a take off of this necklace onesie I made many moons ago. If you need more of a step-by-step, feel free to refer to my necklace onesie tutorial!
Don't forget…today is the last day to enter the giveaway for Organized Simplicity! Head on over here to leave a comment!
Giveaway closes Monday night at 11:59pm. Winner will be announced tomorrow. Happy entering!
Linking up to:
Clip with Purpose