Happy Monday to you. Hope you had a fabulous weekend! We hit up a little park earlier this week and got a few pics of my kiddos. The photog theme at My 3 Boybarians this week is "Green" and since we were outside taking these pics in the beautiful *green* grass, I decided to use them!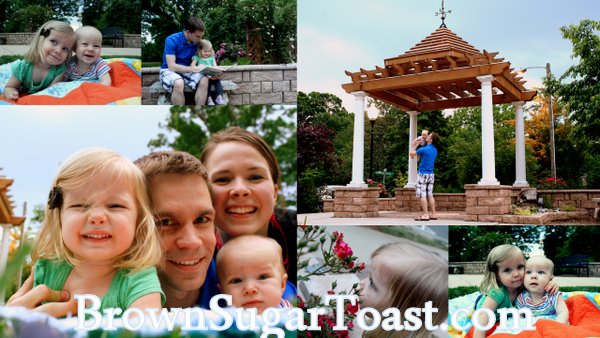 My kids are growing up fast! My little guy is almost 6 months old!! How did that happen?? Anyway…
Every once in a while, I'll land upon a great free sample.
It doesn't happen very often. But when it does, I feel like a kid at Christmas. Take this example:
A while ago, I found out that Valspar was giving away some paint. I found out because I follow them on facebook. Yes, that's right. I'm weird like that.
Anyway, I figured I'd sign up for it. Lookie what I got: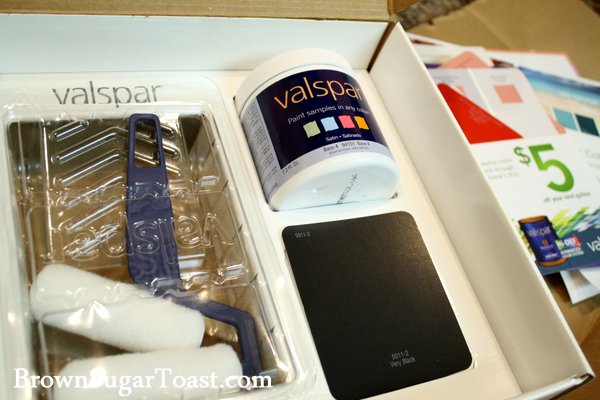 An awesome little sample of paint (I chose Very Black), coupon for $5 off a gallon, and the cutest little paint rollers you ever did see.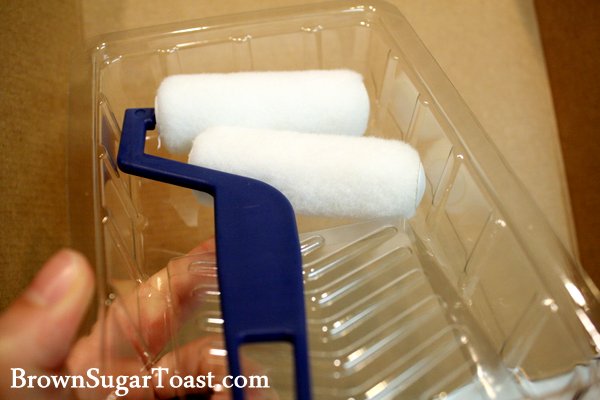 See how tiny? They really are adorable. I may have produced some girly squeal type noises upon opening the package. And if that reminds you of a pig…well, let's not discuss it any further.
I wanted you to get the full effect of how small these cuties really are, so I took a personal shot to give some perspective.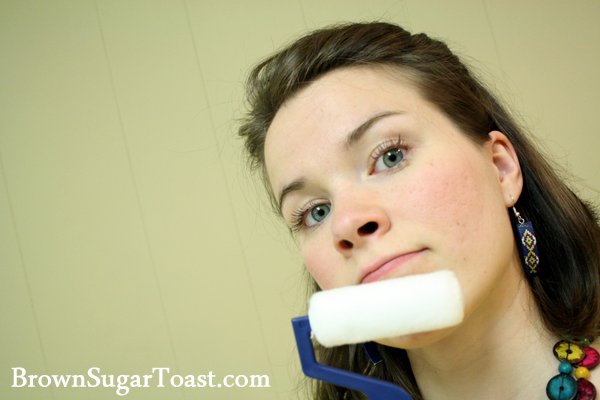 Ahhh…I'm in love. What can I say? I'm trying to figure out some way I can use these to apply makeup.
I had this little project in mind for my Very Black paint, but I'm not sold on it. So for now, my little pot of Very Black sits – waiting for my creative genius to strike. Fortunately for him, my creative genius has never struck before, so… I think he'll be around for a good while. 😉
If you have any projects involving a small bit of black paint, send 'em my way. And if you find any awesome free samples, make sure you sign up to get in on the fun!
p.s. this post is not sponsored by Valspar. in the least. I was just excited about my free sample and decided to share it with ya. the end.