Yessirree…I certainly did.
Would you like to know what I did? We will play a game…I will show you part of it and you can guess what I did. ok? here you go: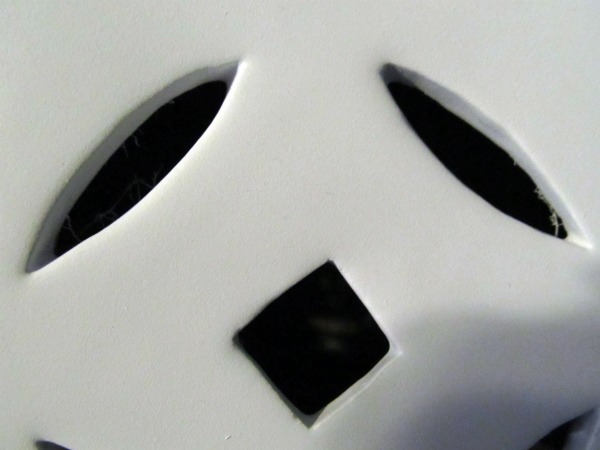 hmmm…do you know what that is?
well, I got a little head start on my halloween costume. this is my mask.
😉 kidding.
If you follow me on facebook, you may remember me mentioning something about spray paint…yep…this is what I was talking about.
So do you know what it is now?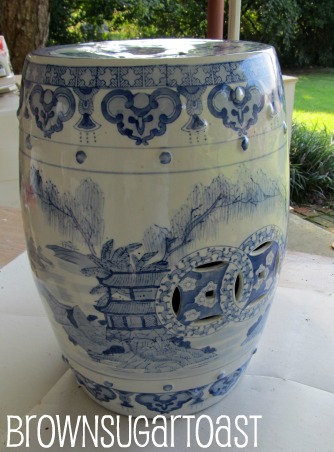 Ah yes. The garden stool I got for $5.
Here's the top of it again…just for old time's sake: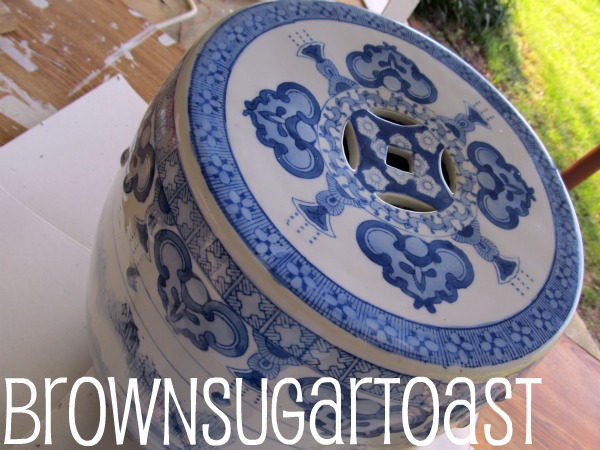 It was really a toss-up: to paint or not to paint. I'll admit – I really loved the Asian detail on the stool. I think it's beautiful. However…I decided it didn't go with my future decor in the guest room, so…out came the spray paint. It was a little sad when I first started painting, but I loved it when I was done. I started with primer, then used the paint. I did 4 light coats: 2 primer & 2 paint. Here's the breakdown: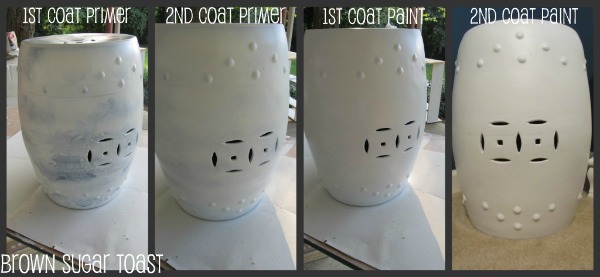 I am by no means a spray paint expert. By no means. But a few things I've learned along the way…
make sure your surface is clean
use many light coats instead of a few thick coats (makes for even application instead of the drippy mess)
leave plenty of time for drying between coats
Oh, and one more thing…make sure everything you don't want painted is covered.
You have now reached the end of my spray painting wisdom.
So, it's officially painted! I don't know if it will stay white. I have another idea up my sleeve. But here it is for now: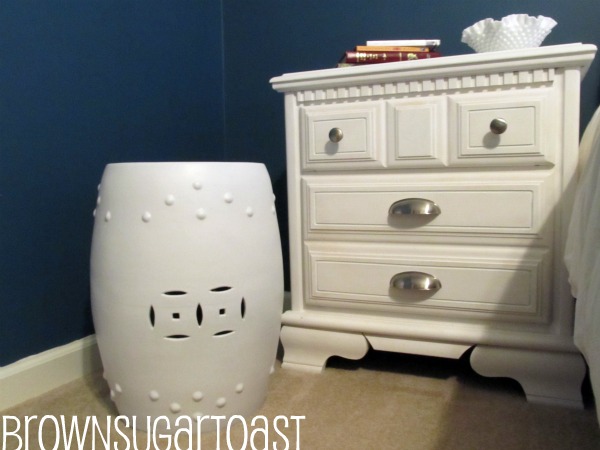 And here's what the guest room looks like – at the moment: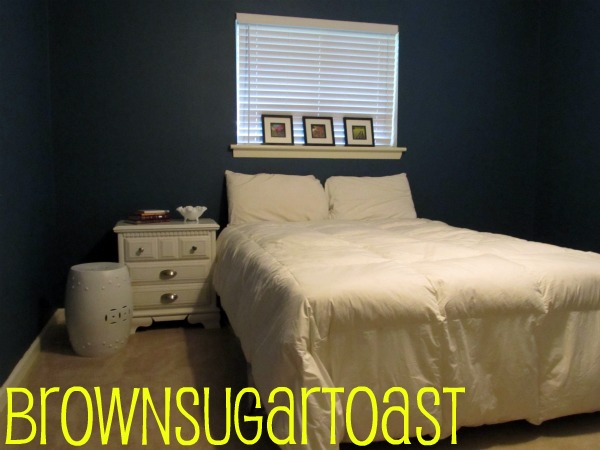 Too much white. (That's why I added the logo in yellow instead of my normal white.) The paint color reads a bit darker in that pic than it actually does in real life.
But that will change at some point. All in good time.
I think one of my fave things about painting the stool is that it brings out the surface details so much more. Take this before and after for example: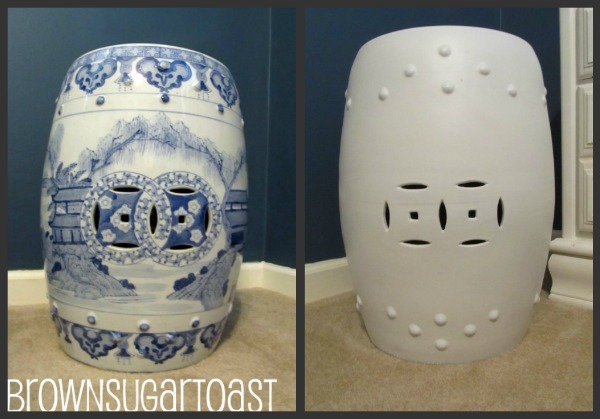 See what I mean? My hubby even pointed that out. Without being asked or prompted. He's good like that. 🙂
So that was my little proj the day we got back from vacation. See how rested I was?? 🙂 It was actually relaxing – in a weird sort of way.
Today I worked on a project that was NOT relaxing. Not by any stretch of the imagination. I'll share pics on Monday.
Have a fabulous weekend doing something relaxing. 🙂