So, my son has been eating a LOT lately.
And he's still been hungry.
We started cereal last week. And now this is a common sight in our home: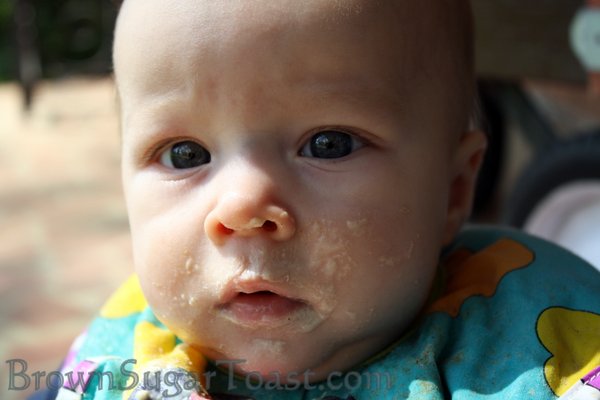 And this: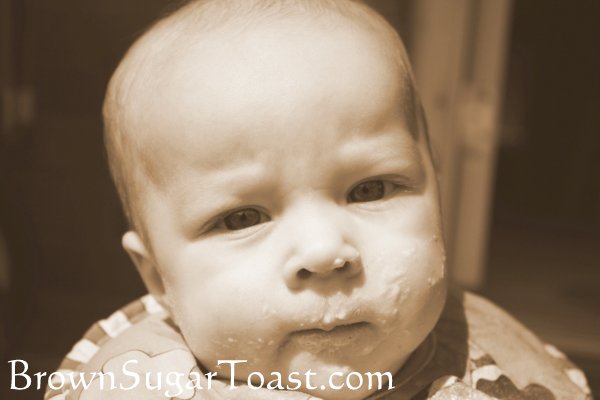 And my favorite: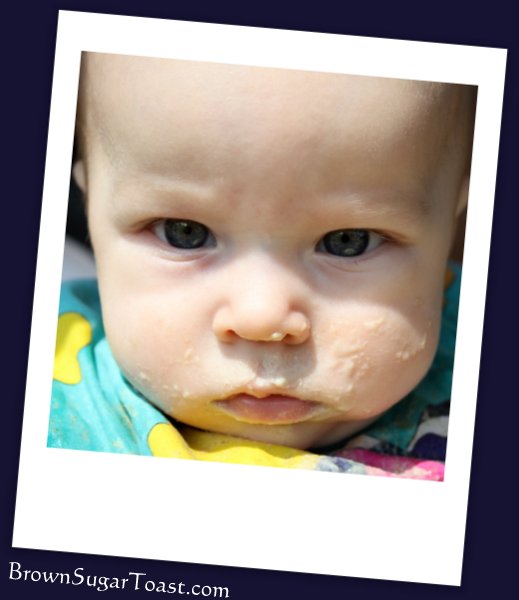 He's like, "Come on, Mom. Less camera; more food."
And then big sister decided to try it…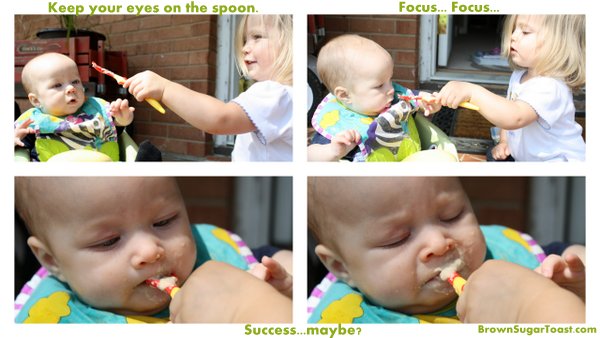 She was so excited to feed him. He wasn't quite as excited about the venture. (as seen in picture 4)
Anyway, this is the new skill my little man has been working on lately. It's amazing how many basic skills little kids need to learn. Like holding your dress up when you sit on the potty.
Yeah. That's a basic skill I'm working on with my little princess.
Some things you've just gotta learn in the school of hard knocks.
Linking on up to the weekly photography project over at My 3 Boybarians! Come join the fun!