Every home has unsightly things about it. Things you don't love & wish you could change. My Master Bedroom had one of those unsightly, but very necessary items.
Meet the Breaker Box: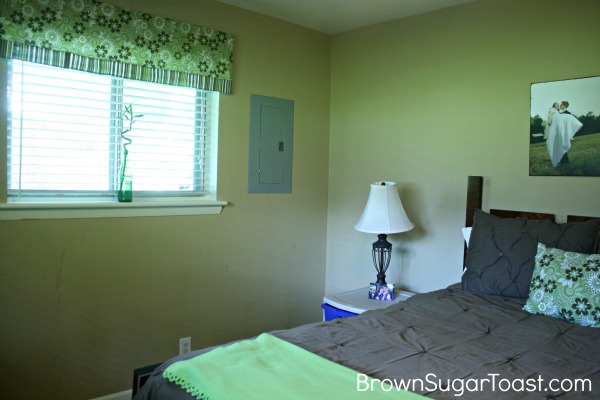 BAM.
There it is. As soon as you walk in the room, it's off to the right. Large and in charge, folks.
I've seen people paint over breaker boxes with great results, but we're renting this house, so I didn't want to do anything that would be crazy hard to remove.
So I did this instead:
How do you cover a breaker a box? With a large frame, of course!
I bought the frame from Ikea and had the picture printed at Sam's Club. Both are excellent places to get large frames & prints inexpensively, by the way.
So, what do you want to cover in your home? Can you do it with a picture? Then you get coverage + personal art all at the same time.
I call that a win!