We love Mexican food at our house! Hot & spicy is our thing. Even my 2 year old likes salsa. Major win.
I used to pick up quite a few taco seasoning packets when I went grocery shopping. Then one day, I was making taco meat for some friends and realized I had no taco seasoning packs. So I just threw in a bunch of different seasonings instead. The result? Super yummy! Plus, there are no extra preservatives AND it's way cheaper.
Now, I have no idea what proportions I put in that original mix because I just shook until it looked and smelled right. So, when I wanted to make up a bigger batch of seasoning, I consulted allrecipes.com. This is the recipe I decided to use for my first batch.
Here's how I made it.
First, gather a bunch of spices and seasonings. Here's what I used: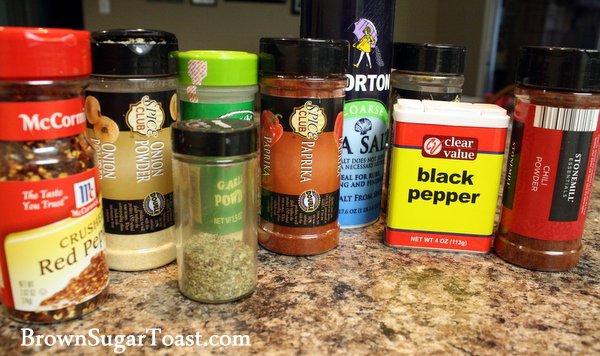 Measure the proper amounts into a small bowl: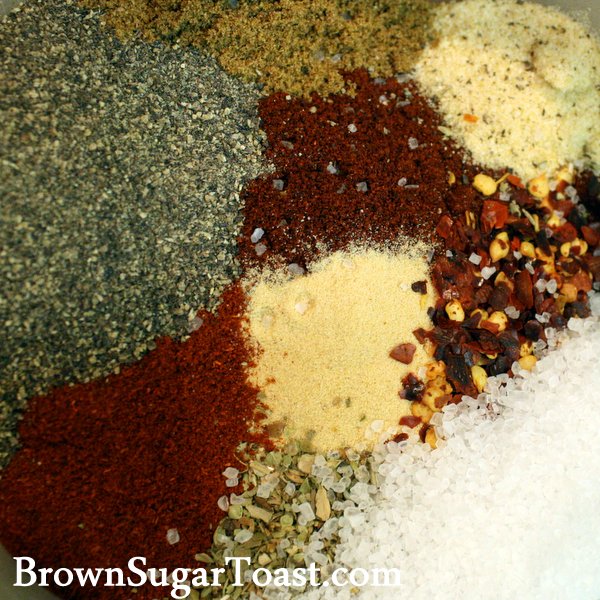 Now take an empty spice container: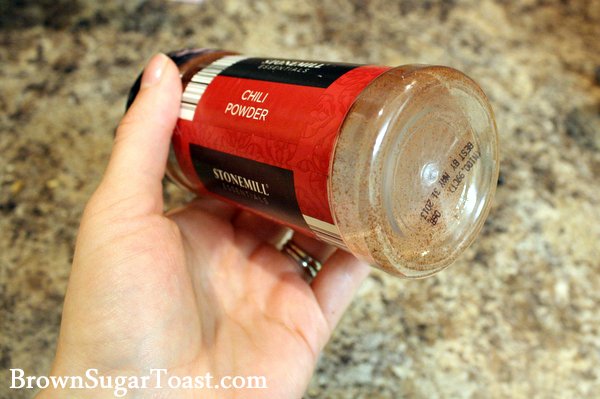 Rip off the label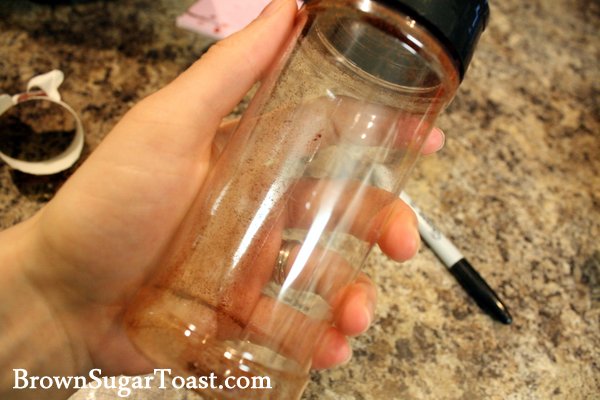 And add your own with a good ol' Sharpie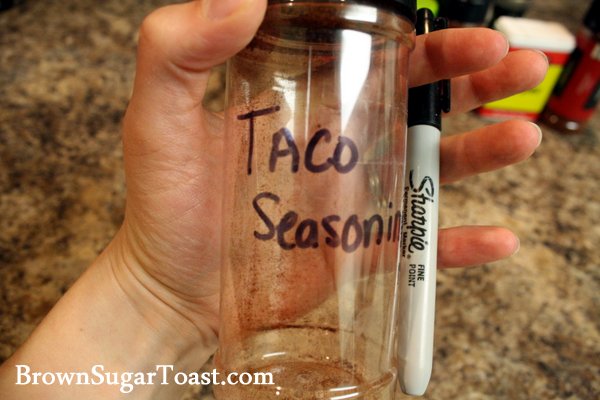 Mix up your taco seasoning (making sure not to breathe in too much while you stir) and fill up your bottle.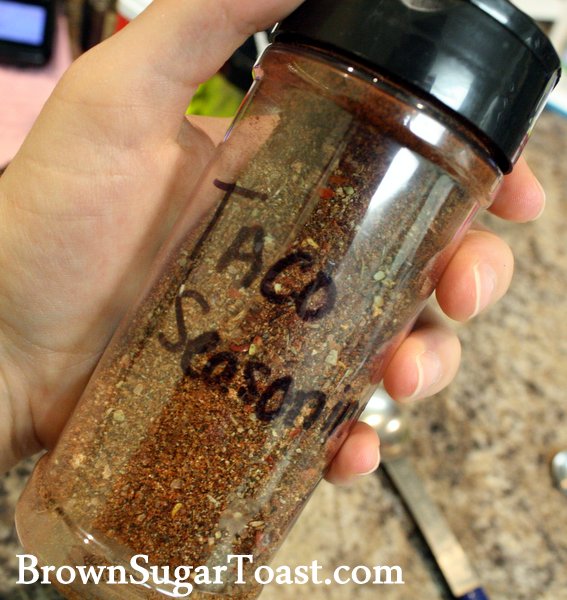 The result? A healthier, cheaper, and much tastier version of taco seasoning.
Enjoy!
A healthier, tastier & cheaper alternative to store-bought taco seasoning!
Ingredients
1 tablespoon chili powder
1/4 teaspoon garlic powder
1/4 teaspoon onion powder
1/4 teaspoon crushed red pepper flakes
1/4 teaspoon dried oregano
1/2 teaspoon paprika
1 1/2 teaspoons ground cumin
1 teaspoon sea salt
1 teaspoon black pepper
Instructions
Mix all ingredients together.
Use based on your "spicy" tolerance level. Start with 1-2 Tbsp per pound of meat and increase as needed.
Store remaining seasoning in a spice bottle or airtight container.
http://brownsugartoast.com/homemade-taco-seasoning/
linking to:
Serenity Now